For the modern tradie, life can get pretty damn hectic. Between 5.30am starts, post-3pm gym sessions and catching the big footy game on a Friday night, time ticks by fast. Don't even get us started on keeping the missus happy…
That's why, if you run an independent trades business, your focus should constantly be on finding new ways to boost your efficiency. This is where purpose built business software comes in.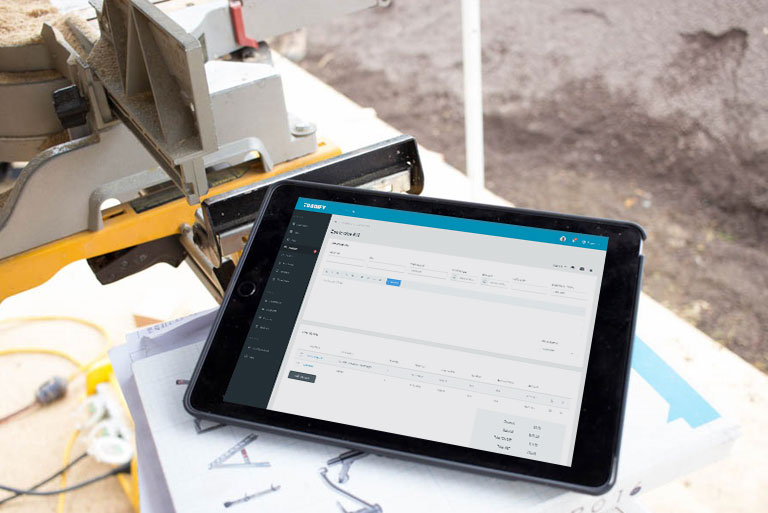 For the sake of proving our point, let's take a look at the day-to-day lives of two sparkies. Jim runs a small business, and has gradually built up an arsenal of easy-to-use applications that help him fast-track his daily operations.
Johnno's a competitor. While his service is just as good, he's not growing nearly as fast. Why? Because he spends a whole lot of time grinding out admin-related tasks that Jim's automated. These tasks take time away from Johnno's ability to grow the business, as well as stressing him out and leaving him with less time for his family.
Want to know more? Here's a glimpse at what software has done for Jim.
Simplify your accounting with Xero
Marketed as 'beautiful accounting software,' Xero is hard to resist. It's used by more than 700,000 subscribers across the globe, including our very own true blue hero, Jim.
Xero crunches Jim's numbers like there's no tomorrow, and arms him with real-time insight into his cash flow landscape.
As usual, Johnno's lagging behind and tends to do his books by hand. When tax time rolls around, he gets seriously wound up. It's a huge job to get everything together the accountant needs, which has to somehow fit around his busy schedule.
While both our gents have an accountant on-side, Johnno's forced to fork out a lot more for this luxury. Why? Because without Xero on-side, his accountant needs to work a LOT harder to ensure Johnno's compliant.
On the flipside, Jim has streamlined his books with smart features like automatic bank reconciliation, interactive reports, sales/purchases/inventory tracking, simple payruns and more.
With pricing plans starting at just $25/month, Xero makes no dent in Jim's budget.
Chase arrears using Debtor Daddy
Invoicing is a given for any tradie, but what happens when clients don't pay up? After investing in Debtor Daddy, Jim improved his overdue invoice payments by 400%, and saves five hours a week.
The intelligent software actively hones in on unpaid invoices and sends automated 'pay up' emails as necessary, drafted with varying degrees of severity or sensitivity.
As for Johnno… At the end of each month, he spends hours trawling through his pending invoices, double-checking amounts and individually chasing up each and every client.
Not only does this chew up his time and mean he spends less time out on his boat, but it's also incredibly stressful. If Johnno gets too busy, sometimes he runs out of time, and his invoices continue to go unpaid for months.
Johhno's a nice guy, and the last thing he wants to do is have awkward conversations with clients that haven't coughed up.
Jim uses a business account priced at just $25/month that started paying for itself within the first month, while helping him improve cash flow and customer service, and bought him more time with his family.
Use Tradify to track time and materials
Purpose-built for skilled tradies, Tradify is job management software made easy. From creating quotes and tracking employee time to staying on top of the materials used on the job, Jim has made it as easy as possible for his team to track all the overheads and labour used on a job.
This ensures Jim is consistently minimising and recovering all the costs associated to a job, while gathering the data to enable detailed profitability tracking and reporting. Fewer errors and tighter cost control leads to better margins and better cash flow.
Poor Johnno doesn't have it so easy. He's weighed down with a ceaseless paper trail. He manually tracks employee timesheets that never seem to be accurate, and tracks material stock by hand, which often results in payroll errors and failure to recover the full cost of the materials used on a job.
These errors constantly eat away at Johnno's bottom line and are the difference between a good month and a bad month.
With unlimited accounts priced at $20/month, the cost of just one crayfish is all it takes for Jim to gain a huge edge over John and other tradies who haven't caught on to the software trend.
The bottom line? Purpose-built business software is an enabler for tasks that are tedious and time consuming. Jim may have a few additional monthly expenses when it comes to subscriptions and membership fees, but ultimately he comes out on top.
Jim understands that in order to do a job properly, he needs to invest in the right tools. And as far as he's concerned, software absolutely falls into the must-have tool category.
If you would like to know more about how we can help you get your business more organised, you can sign up for a free live webinar.