The latest instalment of X-Men has just hit screens with Hugh Jackman and the rest of the gang saving the world (shout out to Jennifer Lawrence - call me!). While mutant superheroes may call the shots in the Marvel Comics world, our belief is that tradies will be the next global titans. here's our 5 reasons why.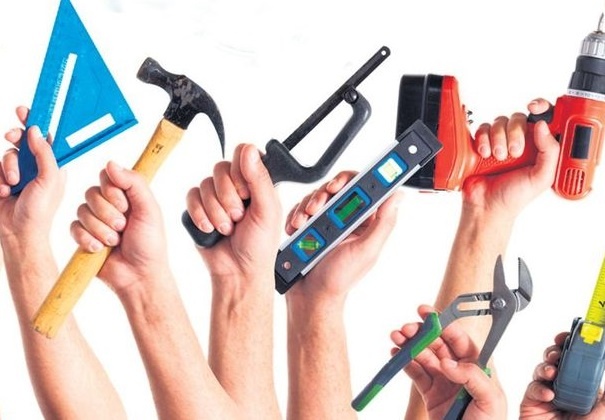 Tradies come to the rescue
When disaster strikes, it's not the marketing managers or politicians who will help put things right. It's the knowledge, practical skills, and everyday bravery of tradies.
Last year, Australia was hit with weather that's wilder than Margo Robbie's steamy sex scene in the new Tarzan flick. In the wake of storms that lashed the eastern seaboard, calls to tradies skyrocketed.
Online tradie websites reported a sharp increase in job quote requests, with a spokeswoman for hipages revealing that the majority of the interest was centred around storm preparation or repairs, including emergency tree felling services, roof tiling, guttering and electrical rewiring. Compared to last year's figures, roof repair call out requests spiked by 1015%.
Parramatta was the hungriest region, with interest increasing by a huge 2400%. Sutherland followed up with a 2000% increase, with North Western Sydney not far behind at 1700%. The Gold Coast was also keen to prepare and repair, with call outs rising by 1500% post-storms.
In our own New Zealand, tradies poured into the South Island after the Christchurch and Kaikoura earthquakes, helping to bring essential services back online and get homes and businesses back up-and-running again.
Tradies have their own 'rich list'
They may not suit up from nine to five, but when it comes to salaries new research has revealed that some Aussie tradies charge more than the average lawyer. A new study from ServiceSeeking confirmed that plumbers and electricians are the nation's richest tradies, with the average sparkie charging $75.23 an hour. Plumbers cash in even more, with rates of $78.40 an hour.
The rates reflect the nationwide trend of skilled and licensed trades raking in more cash than coveted professions. Across all industries, the average hourly rate is $60.88, which still tops plenty of high paid office stints.
Tradies have staying power
Just like doctors, aged care workers and teachers, tradies have serious staying power when it comes to job security. Sure, demand may drop off during recession periods, but ultimately there's always going to be demand for skilled labourers that know how to wield a tool or two.
After all, the world still needs homes, building, roads, sewerage systems and the likes. We're pretty sure the same thing can't be said for today's high flying marketers, social media CEOs, celebrities and other 'hands off' professions.
Tradies are key to the economy
Unlike your average Banker trades have been pegged as the key to saving Australia's economy. The latest budget announcements echo this sentiment, with 'Turnbull's tradies' on-track to emerge as big winners. And for good reason.
Not only do tradies make up a significant chunk of Australia's SME scene, but they also build the nation, from the ground up. Literally.
"They're the hope of the side: they work hard, earn more; the budget has to back them, that's the bottom line," says Treasurer Scott Morrison.
Tradies have ladies on-side
With a growing number of women getting into building, trades and construction, the industry is armed with brains and brawn. Coming from both sides, of course! The rise of the 'lady tradie' has been formidable, with not-for-profit networks like Supporting and Linking Tradeswomen (SALT) ensuring that women get all the support they need, should they choose to pursue a trades profession. With the fairer sex on-side, stopping tradies from taking over the world is useless!
You'd better believe it. Tradies are next in line to rule the world, and while we can't arm them with mutant superpowers, we have created the next generation of Job Management Software that would make Professor X swoon.
If you're still filing out manual timesheets or printing out job sheets to stay informed then why not do yourself a favour have a quick squiz around our site.