Who are you and where do you consider your hometown to be?
I'm Amy, originally from the UK (a small town called Burton Latimer), but I now live in Auckland.
When did you start at Tradify and what do you do exactly?
I started Tradify in mid-2021. I am a Senior Business Analyst; I work collaboratively with the product team to ensure we fully understand tradie's problems and deliver solutions to solve these.
The best thing about working with Tradespeople is…
They say it how it is!
What's the top priority in your role?
To understand what's going on in tradie's lives. Then use this information to create experiences in Tradify that make a real difference.
Favourite feedback from a Tradify customer?
Probably this one we received on google:

What's happening at Tradify that you are most excited about?
So many good innovative features. Watch this space...
Have you got any secret productivity hacks?
Post-it notes! Write down everything that needs to be done on post-it notes and then prioritise them on your desk so you have the visual cue.
Quickfire round
Cats or dogs?
Dogs - unfortunately I am allergic to cats
Snow or Sand?
Both - literally can't decide!
On the weekend you'll find me...
Kayak fishing! Oh no, that was pre-child... I now spend most of the weekend pushing my daughter on a swing at the park.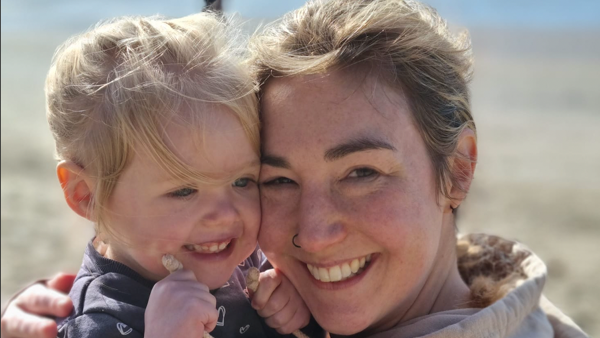 On a scale of 1-10, my DIY skills are…
3 - I haven't had much chance to practice as I usually just call my dad :-/
If I could instantly master any trade, it would be…
Carpentry and then I would build a boat!
My favourite holiday was…
I live on the coast in Auckland - I am always on holiday! But I met my now husband in Thailand so probably that trip :)