On Tuesday 29 March 2022, Treasurer Josh Frydenberg delivered the 2022-23 Australian Federal Budget.
With the ongoing impacts of the COVID-19 pandemic, natural disasters, climate change, record-low unemployment rates, inflation pressure and Russia's invasion of Ukraine, it's no surprise to experts that the Budget's running theme is one of resilience and security. But what does that mean for the Australian trade industry and will the announced strategies benefit small trade business owners and contractors?
We've got good news. The changes could help you save money, grow your business, and hire new apprentices affordably.
Australian Federal Budget 2022: What Tradies Need to Know
1. Tax breaks for digital spending
In a bid to encourage small businesses to further embrace the online economy, tradies will be allowed to deduct a bonus of 20% off the cost of services that support their digital technologies. That means you'll effectively get a discount on digital services like website design, or job management software like Tradify!
It's estimated that this could save more than 3.6 million small businesses an additional 20% on business expenses and depreciating assets that support their digital capabilities. The Technology Investment Boost will apply to eligible costs incurred between 7:30 pm (AEDT) on 29 March 2022 (Budget night) and 30 June 2023.
Go digital – worker smarter, not harder
Use your digital subsidy on Tradify — the job management software trusted by tradies. Tradify will help you with quoting, scheduling, job tracking, timesheets, and more. Imagine doing a quote in minutes, sending invoices with a single click, and never chasing up another timesheet!
Find out how Tradify will help you run your trade business.
2. 20% bonus deduction to upskill staff
The Budget also includes further support for small businesses to train their employees. This means trade business owners will be able to access a new bonus 20% tax deduction for the cost of external training courses facilitated by registered Australian providers.
This could be used to upskill your employees – EV training for electricians or training new hires, for example. The deduction will apply to eligible spending incurred between now and June 30, 2024.
Find out how to train an apprentice.
3. Improvements to cash-flow management
For those self-employed or contracting tradies using the pay-as-you-go tax instalment method, the rate will drop from 10% to 2% for the 2022/23 income year, which will help boost available cash flow for growing your trade business. You'll also only need to report once to meet your Commonwealth, state, and territory tax obligations.
Other measures involve automating tax instalment calculations and sharing data collected by the tax office which will further support cash flow and compliance savings.
4. Continued wage subsidies available for hiring new apprentices
The government will introduce a new, streamlined Australian Apprenticeships Incentive System, intended to establish a pathway to better develop apprentices in priority trades. Under the revamped scheme, employers will receive a wage subsidy of up to $15,000 for each apprentice they take on in a priority trade.
From July 1, 2022, you could receive a 10% wage subsidy for any first and second-year apprentices, and 5% for third-years. The subsidy caps out at $15,000.
Find out how to hire an apprentice.
Additional 5% for regional employers
From a budget leaning strongly towards the regions, employers in regional areas will receive an additional 5% wage subsidy for each of the three years of an apprentice's training.
How is this different from the existing Boosting Australian Apprenticeships (BAC) program?
Under BAC, employers could get a 50% subsidy on wages of up to $7000 a quarter for each first-year apprentice, dropping to $1500 for second-years and $750 for third-years.
5. Young Australian tradies – get help completing your apprenticeship
In addition to the employer wage subsidy, another significant change to the newly renamed Australian Apprenticeships Incentives Scheme is the financial support for apprentices.
Trade apprentices will be eligible for $1250 every six months for two years, up to a total of $5000, to help support them to complete their apprenticeships – and get into work quickly.
Find out how to get an apprenticeship in the trades.
6. Fuel subsidies for all!
Australians will also be given a cut in fuel tax for at least six months. The budget outlines a plan to reduce the rate by more than 10 cents a litre to help households with the rising cost of living. These tax breaks are certain to help tradies who could be saving $20 every time they fill up their tanks.
7. Overall, it's good news for the trade industry
By offering a billion-dollar financial injection into the trades, particularly for in-demand industries and apprenticeships, Australia's Federal Budget for 2022-23 certainly provides plenty of opportunities for you to level up your trade business by investing in digital technologies, growing your team and supporting young tradies through their apprenticeships.

Get your admin sorted and start experiencing the benefits of an organised business – sign up for a 14-day free trial with Tradify. No credit card required. No commitment.
Pop over to one of our live demo webinars to see Tradify in action.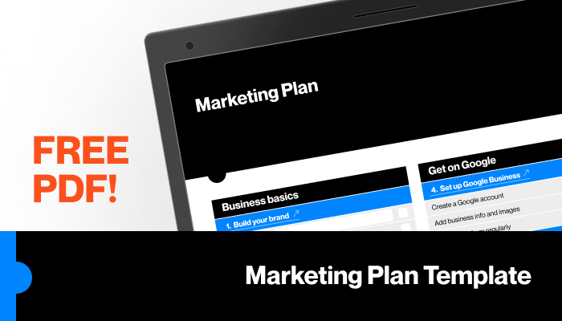 ---