Who are you and where do you consider your hometown to be?
I'm a 23-year-old Kiwi gal currently living in Auckland but Wellington is home for me!
When did you start at Tradify and what do you do exactly?
I am writing this one week after starting here at Tradify which is mid-September 2021! I am an Inside Sales Specialist at the Auckland office.
The best thing about working with Tradespeople is…
They are very easy-going and always willing to have a chat!
What's the top priority in your role?
Always making sure the customer is happy on the other end of the call! As well as always giving it 150% in all aspects of my job.
What's happening at Tradify that are you most excited about?
Well, I was employed during Auckland's COVID-19 lockdown, so actually meeting everyone in the office is something I am super excited about!
Have you got any secret productivity hacks?
I've been placing sticky notes right above my laptop with to-do's that I love getting rid of. So making sure I tick them off ASAP is key!
Quickfire round
Cats or dogs?
That's a tough one but I would probably have to go with dogs! This is Tegal who I had made a daisy chain for at the park, then there's Kyra having a sunbathe at the beach!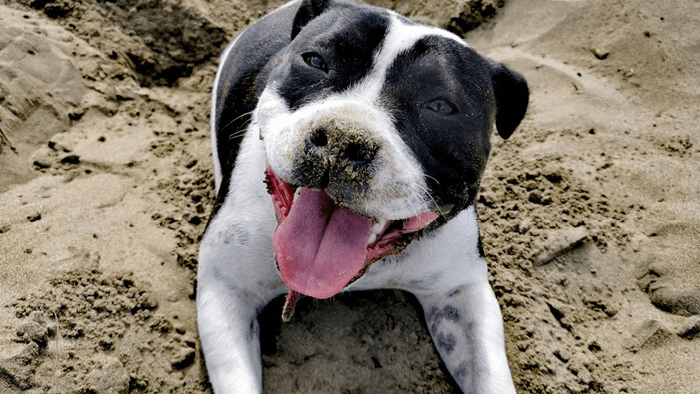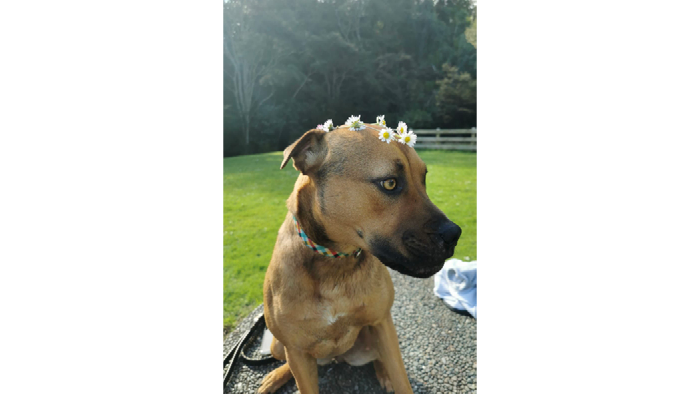 Snow or Sand?
Definitely sand. I love being at the beach, especially when the sun is out and shining. But don't get me wrong, being on the slopes is an awesome feeling!.
On the weekend you'll find me...
Out and about with a coffee in my hand, getting amongst nature!
On a scale of 1-10, my DIY skills are…
I hate to put myself down low on the scale... but probably a 3! I once had to put together a set of Kmart shelves and got pretty frustrated with the instructions after only looking at them for a few minutes, haha.
If I could instantly master any trade, it would be…
Definitely building! I would love to be able to build my own house.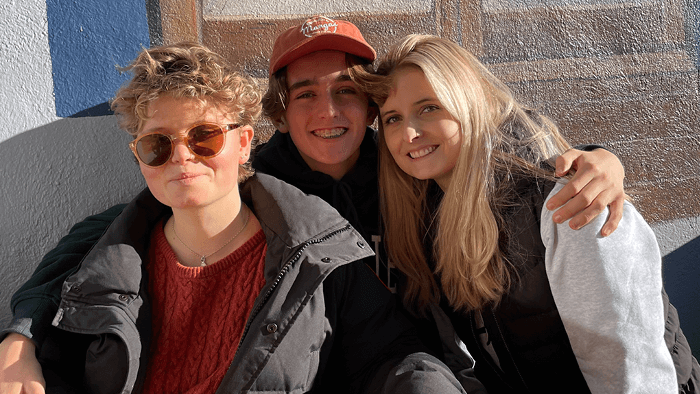 My favourite holiday was…
Bali, it's such an amazing place with beautiful people and beautiful sight