Who are you and where do you consider your hometown to be?
My name is Earl Corcega. I am 23 years old, a recent graduate ready to contribute to the growing world of technology.

I grew up in the Philippines but I would definitely consider Auckland to be my hometown.
When did you start at Tradify and what do you do exactly?
I started in April 2021 as part of the support team. I help Tradify customers with any questions they might have about using the app.
The best thing about working with Tradespeople is…
Tradies are honest and hardworking people. I have a couple of tradie friends out in the field and they are just a great bunch of people.
What's the top priority in your role?
Making sure our tradies and customers are getting the best support as soon as possible so they can continue on with their day!
Favourite feedback from a Tradify customer?
Love hearing feedback like this and what a difference the Tradify app is making to tradespeoples' lives.
"I'm only at the start of using Tradify for my garden maintenance business but so far it's so easy to use and understand and the assistance has been great when I've needed it. I just wish I had found this offering years ago!

It's so simple to create invoices and is a very simple CRM system if you want or you can take it to the next level with scheduling." - Sarah Glidden
What's happening at Tradify that you are most excited about?
Tradify is a growing company and I can't wait to see how it will continue to grow. I am excited to be able to contribute to their ongoing success and innovation.
Have you got any secret productivity hacks?
Music, plenty of water, and a couple of snacks help me get through my day.
Quickfire round
Cats or dogs?
Dogs.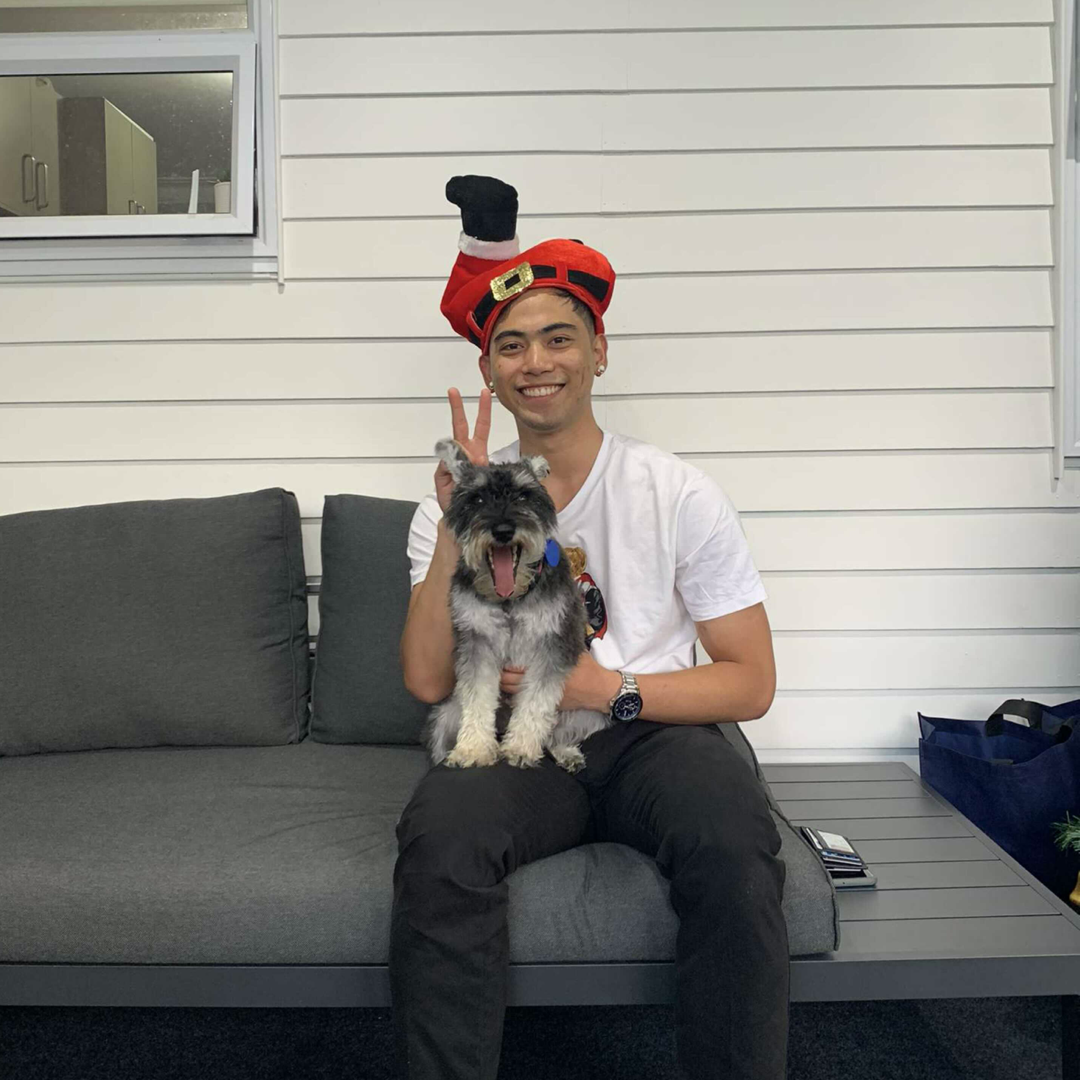 Snow or Sand?
Sand.
On the weekend you'll find me...
Either at home eating and watching anime or somewhere outside eating and hanging out with friends...(mostly at home though).
On a scale of 1-10, my DIY skills are…
I would say a solid 5 as long as instructions are supplied.
If I could instantly master any trade, it would be…
I would be a sparkie.
My favourite holiday was…
The Gold Coast a couple years back for a week with close mates. We stayed in a penthouse and even had our own pool and sauna. I also received my first tattoo!