At Tradify, we always encourage our tradie customers to leave share tips and leave reviews on sites like Xero community, Capterra, and GetApp. Reviews help tradies to find the right software to meet their needs. Seeing how other people use software in their business, and the experiences and roadblocks they've had can help you make an informed decision.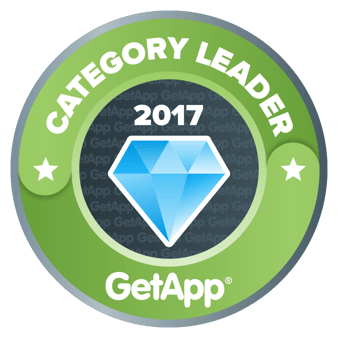 So far, we're stoked with how happy our customers seem to be with Tradify! So much so that we've been named a category leader for field service management on GetApp.
GetApp's Category Leader rankings showcase the top 25 cloud-based business apps in a certain category. The ranking is the result of a combination of factors – GetApp look at user reviews, integrations, availability and rating of mobile apps, media following, and security survey to decide on their category leaders.
The idea of the Category Leader lists is to showcase the top apps in the marketplace, independent of any financial connection to GetApp. Anyone can glance at the list and see the best of the best, and understand the different types of software available.
Thanks GetApp for including Tradify, and thanks to you guys out there for your feedback and support!