1. Who are you and where do you consider your hometown to be?
I'm Hania (pronounced han-knee-ya ​​🤪), born and raised in London, UK 🇬🇧
2. When did you start at Tradify and what do you do exactly?
I'm a Tradify newbie, started in mid-2021, as a Customer Support Specialist. I'm on hand for our tradies whenever they need some help or have any queries!
3. The best thing about working with Tradespeople is…
Tradies get right to the point. No time-wasting, no fluff - and for me on support that means I can help sort your query even quicker.
4. What's the top priority in your role?
Supporting tradies to get the most out of Tradify, and make running their businesses as easy & seamless as possible. And to take everything we learn from our customers, and keep evolving & making the product EVEN better.
5. Favourite feedback from a Tradify customer?
Received this reply from a lovely customer just a few days ago 💃:
"You guys are fantastic! Every time we've needed guidance or help, the support team has been almost instantaneous with their response and action. We love Tradify, and couldn't speak more highly of the product and service we have (and continue to) receive. Thank you!"
6. What's happening at Tradify that are you most excited about?
To join at a time when we're growing so quickly - to be a part of that team and the journey, is going to be amazing. And seeing already how quickly the product keeps evolving and adding more & more is super exciting.
7. Have you got any secret productivity hacks?
Coffee, coffee, more coffee (and probably throw a glass of water in there would be a good shout). Take breaks, go for a walk, catch up with your team, get some sunshine - you do your best work when you're feeling fresh, relaxed, and have a clear head!
8. Quickfire round
Cats or dogs?
Cats AND dogs. And elephants, giraffes, tapirs - just all of the animals please ! =]
Snow or Sand?
Anywhere that means I'm on holiday is good with me! But I do love a bit of snow - never stops being exciting, even in your thirties 🤪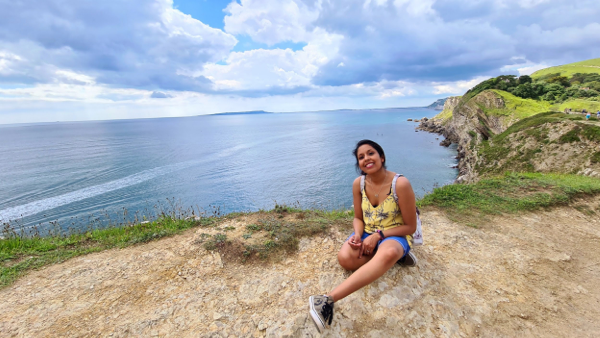 On the weekend you'll find me...
On a road trip somewhere super random (love to get out & about and explore); or hanging with my mates out in the sunshine with a cocktail in my hand! 🍹
On a scale of 1-10, my DIY skills are…
Solid 3. Unless building flat-pack furniture is considered a DIY skill, then give me a 10, because I am the queen of flat-pack.
If I could instantly master any trade, it would be…
Carpentry. My Grandad was a carpenter his whole life, and had a hand in working on some super-iconic buildings in the UK (the Natural History Museum, Wembley Stadium) - how cool to build something that could be around forever.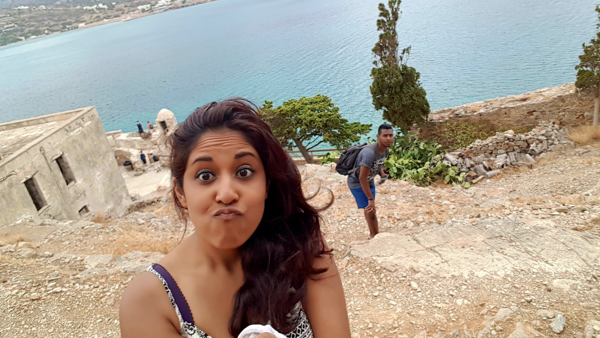 My favourite holiday was…
Top two contenders: seeing the Northern Lights in Iceland (freaking magic); and spending 3 weeks just before lockdown travelling all over Japan - turned 30 in a Tokyo nightclub partying with a bunch of Japanese rappers.
---