Who are you and where do you consider your hometown to be?
Hi, I'm Hannah and my hometown is London City. Born and raised there, however, my background is in The Democratic Republic of Congo, which has the second-largest rainforest in the world.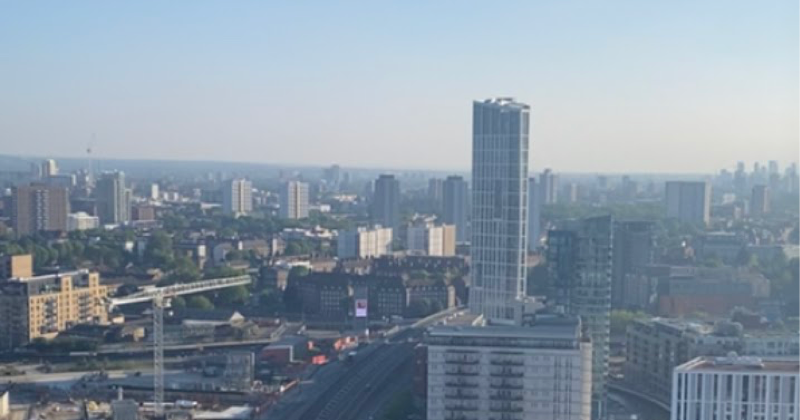 When did you start at Tradify and what do you do exactly?
I started in early May '21, and I'm part of the Customer Success team. My role is to take our tradies through the product and show them how Tradify will help them with their business, answering any queries they may have along the way.
The best thing about working with Tradespeople is…
The best thing about working with tradespeople is that most of them know exactly what they want — which makes my role easier as they know if we are a perfect fit for them almost immediately!
What's the top priority in your role?
My top priority is learning about how the platform works. This is the most important aspect of the role. In order to demonstrate value to our customers, I need to first understand it.
Favourite feedback from a Tradify customer?
Probably this one we received on google: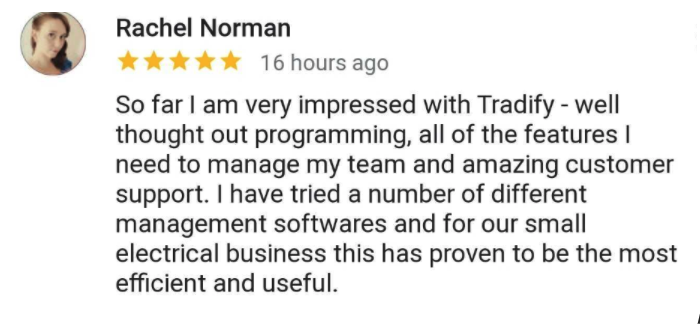 What's happening at Tradify that you are most excited about?
As the lockdown in the UK is currently easing, we have had the ability to meet up with our UK team which has been really exciting!
Have you got any secret productivity hacks?
My secret weapon is green tea with a hint of lemon and apple cider vinegar, this is how I usually start my day, which fuels me with the energy I need to be productive. Also a good night's sleep and a daily planner.
Quickfire round
Cats or dogs?
Unfortunately, I'm not an animal person, so neither.
Snow or Sand?
I'm a winter baby so it will definitely snow!
On the weekend you'll find me...
Spending time with my family and friends, alongside cocktails!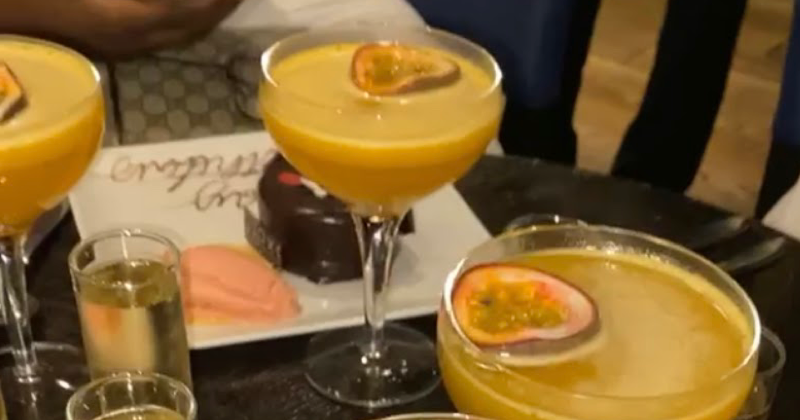 On a scale of 1-10, my DIY skills are…
My DIY skills would be a 2, I don't think I have the patience to read instructions.
If I could instantly master any trade, it would be…
If I could instantly master any trade it would be a painter, as I do love colours.
My favourite holiday was…
Iceland, Reykjavik, was my favourite holiday. The country was absolutely beautiful. I got to see the Northern Lights and the Golden Circle.