So you're heading out to this year's Xerocon, and you want to have a good time. With thousands of accountants gathered from across the UK and Ireland, and Xero pulling out all the stops to bring the party atmosphere, good times are guaranteed. But how will you make sure you get as much value from Xerocon as possible, so you can bring back fresh new ideas to help you grow your practice.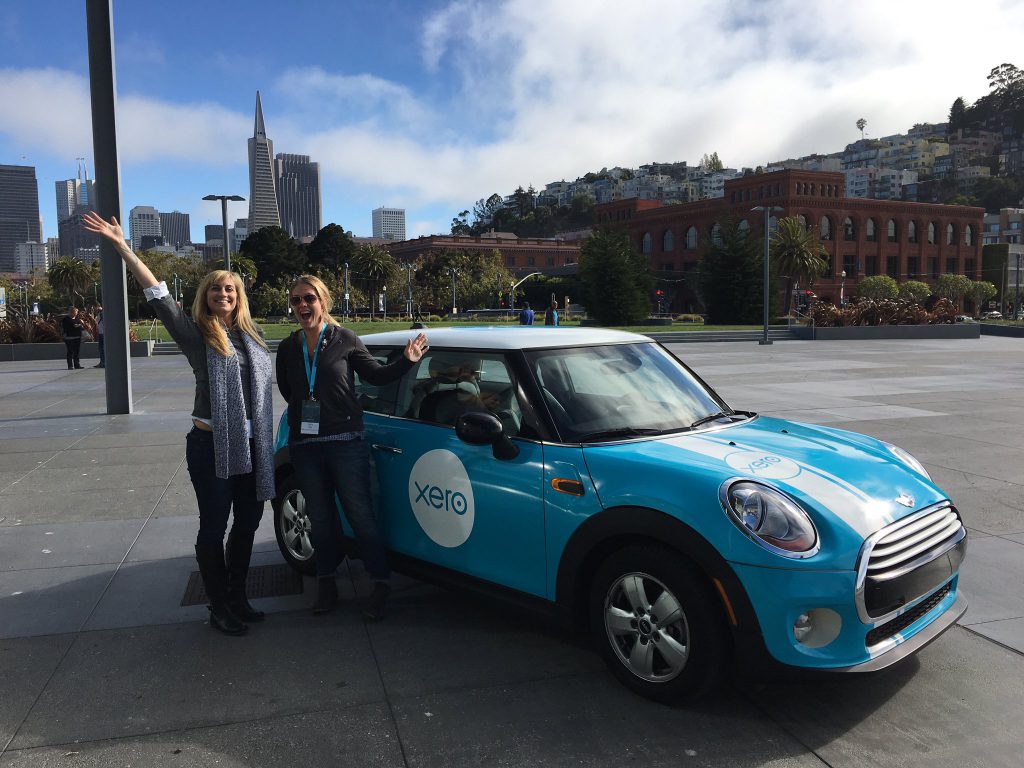 Photo credit - The awesome team @verteconsulting
Here are our tips on killing it at Xerocon London 2017.
Go with your game
Before heading out, come up with three goals you want to achieve while at Xerocon. Think about where you practice is at right now, and where you want it to be this time next year. What's going to help you get there?
Your goals might be:
Find at least five Xero partner apps you could use to create new packages or advisory services for your clients.

Make contact with three key influencers.

Meet a friend you've been chatting with on LinkedIn.

Get a great picture of yourself in the thick of it for social media.

Come away with three new ideas from the speakers on how you can grow your business.
Having goals can help you approach the conference in a strategic way. You'll choose the breakout workshops that best fit your business and having challenges when networking helps if you're feeling a little nervous.
Get your Xero Account Manager to introduce you
Xero account managers are some well-connected people. They know all the key movers and shakers. Ask your account manager if they can think of anyone who would be good for you to meet, or see if you can get them to swing an introduction with someone you've been dying to talk to.
Update your business cards
Don't forget to pack a stack of cards to hand out when you meet people. What's that – you don't want to bring your cards because they're outdated and embarrassing? Now's the perfect time to update your cards with your new branding, a change in email address, or just a snazzy new picture.
Chat to partners
For many accountants, the presence of ecosystem partners are the most valuable part of Xerocon. You get the chance to talk face-to-face with the developers and sales teams behind your clients' most-loved apps, give your suggestions for improvements, voice your concerns about problems, and discuss potential opportunities.
By creating a game-plan and approaching the partners you're interested in with specific questions, you'll be well on your way to building a successful suite of advisory offerings for your clients.
Have a post-Xerocon plan
All that networking will be for naught if you don't keep the connections going after the event. How will you collect details and what will you do with them once you're back at the office? Pencil some time into your calendar after the conference to follow up with emails and phone calls. If you set aside the time, you're less likely to put off this task for your business-as-usual.
Get in first to get the swag
All the app partners will be hanging out in the main hall with piles of free swag. You'll need to get in quick to get all the awesome stuff. Here's a hint – Rob and Glen are going to be hanging out at the Tradify stall with some free swag and lots of dazzling smiles. Come by and snap a picture with us, and get all the info you need on how Tradify can help your tradie clients effectively manage their paperwork.
Have fun!
While you'll learn a lot at Xerocon and make important business connections, it's also important that you enjoy yourself! Make time to meet up with old friends and enjoy the Xerocon parties and other social events. Take the time to soak up the atmosphere and enjoy a cocktail … or seven.
Xerocon London promises to be an awesome weekend for accountants and bookkeepers. What are you waiting for? Tickets are running out.
Book yours now
, and we'll see you there!