We have built a powerful but simple tool to help tradies & service-based businesses get a handle on their admin.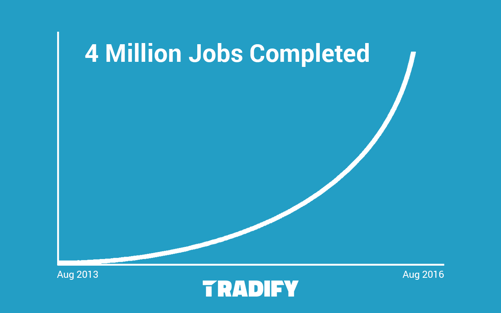 So after powering the creation of over 4 million jobs in Tradify, we made the decision to rebuild the Tradify platform from the ground up. We've included the latest and greatest web technologies setting up Tradify to take on the next 40 million (yes, 40!) jobs with ease.
Refreshing Tradify's design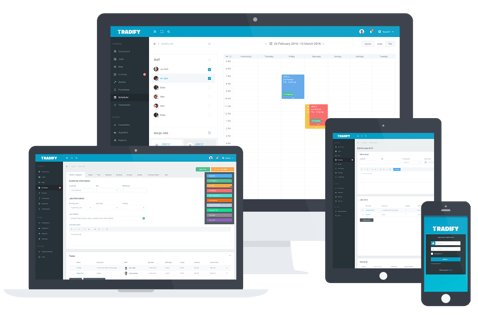 If you're a user of the old Tradify - you will notice that the entire interface is completely refreshed. All the features you love are still there, and we've even added some more (we'll talk about them below), but the new modern look and feel of Tradify's platform mean it'll be easier and more responsive for you to use.
Google Chrome updates and bug fixes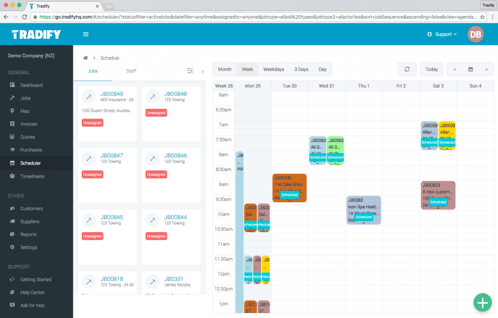 Over half of all the users on the internet use Google Chrome as their browser of choice. As many of you will know - the old Tradify wouldn't work on Google Chrome, you even had to install Microsoft Silverlight to make it work - yuck. Those days are over now - Tradify 2.0 works on all browsers - Edge, Firefox, Safari and of course Google Chrome.
Using Tradify on your iPad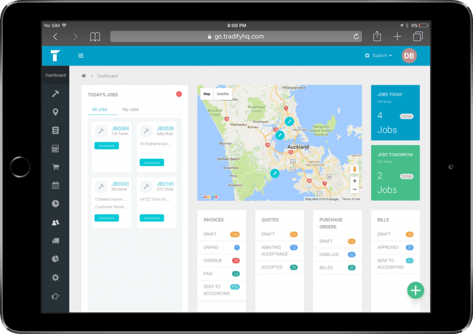 On top of working on all browsers, we have added additional functionality to be able to use Tradify from your web browser on your iPad or tablet computer. So when you're in the field you can do admin tasks you couldn't do before on the iPhone or Android app.
For example, you can access the same desktop version of Tradify from your iPad or tablet browser - not bad huh?
Multi-tasking like a pro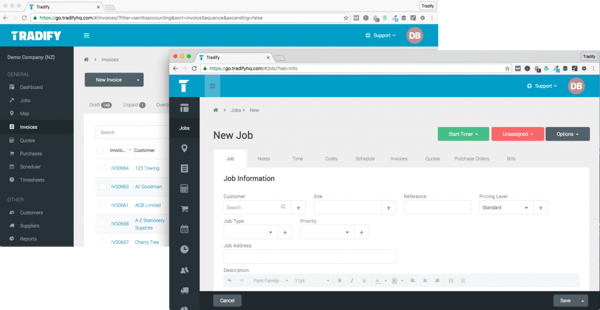 In the old Tradify, you could only complete one task at a time - which is frustrating if you're busy doing many things at once - like most of us are! However, in the new Tradify, you can finally do multi-tasking - just open up another tab for anything you want to do without having to exit the existing window.
No more Tradify typos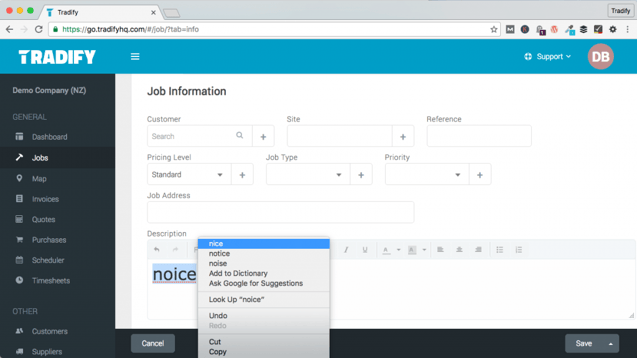 A lot of have you have asked for it - so we've done it. Tradify 2.0 has a spell-checking function for all of your inputs. This will automatically update so all your invoices and emails will look professional.
It's lightning-fast
The new Tradify has been built on the newest web technologies. What this means for you is that you don't need to download anything. Just open up Tradify in your browser and you're ready to go!
A taste of what's coming soon
We get a lot of requests for new features, and we listen to each and every one of them. Based on your feedback this past year we'll be rolling out a bunch of new features to make Tradify even more powerful than it is now.
Global search
We're going to be adding in a global search function that will enable you to start typing and any, and all data or information relating to that search query will come up. This will save you heaps of time trying to find things manually, and make you feel like the entire system is at your fingertips.
New integrations
We're working on new integrations with other software tools that you love to use, from accounting to safety - these are in their infancy but we're excited to launch new ones that will help make Tradify the most connected trades focused app out there.
More features!
There will be plenty of more features coming in the future, send your feature suggestions to us here.
Overall, the new Tradify platform is modern and much more robust. We're proud of the new platform and we can't wait for you to start using it.
Let us know what you think in the comments or feel free to get in touch here, we'd love to hear from you!
---