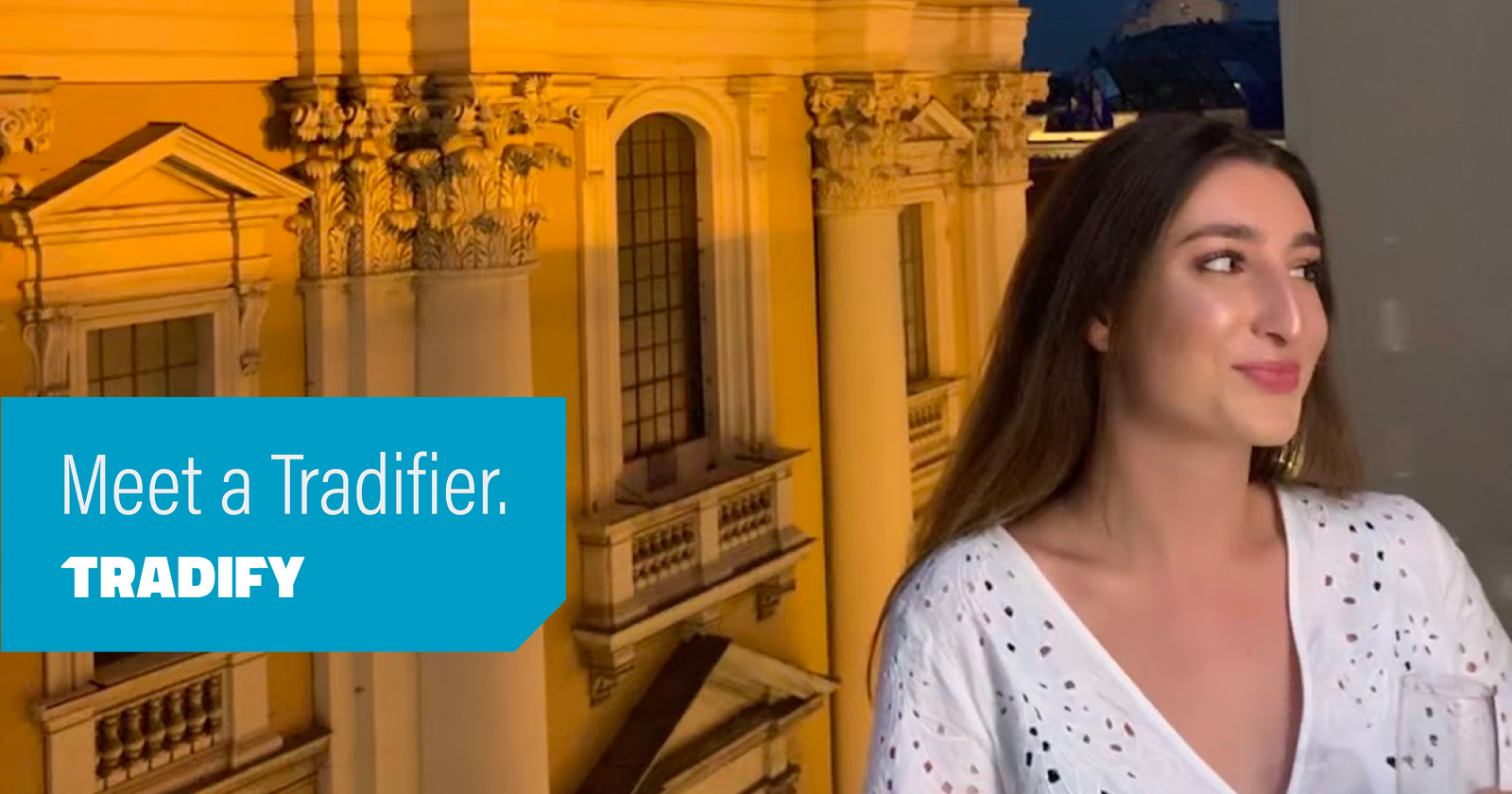 Name: Ella Scriven
Hometown?
I have a few hometowns. I was born in California, USA, but I grew up in Barcelona, Spain and I am now living on the beautiful south coast of England!
What do you do at Tradify?
I am a Customer Success Representative, so I'm here to help and guide tradespeople through the platform to make sure they are getting the most out of Tradify. But most importantly I'm here to help them save time and be more efficient when running their businesses.
When did you start at Tradify?
I started on the 25th of Feb, 2021, and so far I've loved every bit of it, the Tradify team is brill!

The best thing about working with Tradespeople is…
Their banter is impeccable and their honesty and straightforwardness is refreshing which makes them a joy to work with.
What's the top priority in your role, right now?
Learning as much as possible about the Tradify platform to make sure I give the best advice and tutorials to our tradespeople :)
Favourite feedback from a Tradify customer?
One of my favourites would probably be:
"Having a maintenance program that can save time is worth a million dollars. I have everything at my fingertips and any problems or help needed is only a text or phone call away" - Jason Crampton Smith, Abell Point Electrical.
Tradify is here to give trade business owners their post-work hours back and help with all aspects of running a business, so it's great to hear about it in action.
What are you most excited about for Tradify?
Tradify has grown an impressive amount since they first started so I am excited and grateful to be a part of even more future growth into the world of tradespeople in the UK and beyond!
Finally, some quick-fire questions:
Cats or dogs?
Easy, dogs any day!
Snow or Sand?
I'm a water baby through and through however a fresh day out on the snowy slopes is also my scene.
In my downtime I…
I am almost always at the beach no matter what time of the year, hanging out with my mates or doing my absolute fave thing: eating!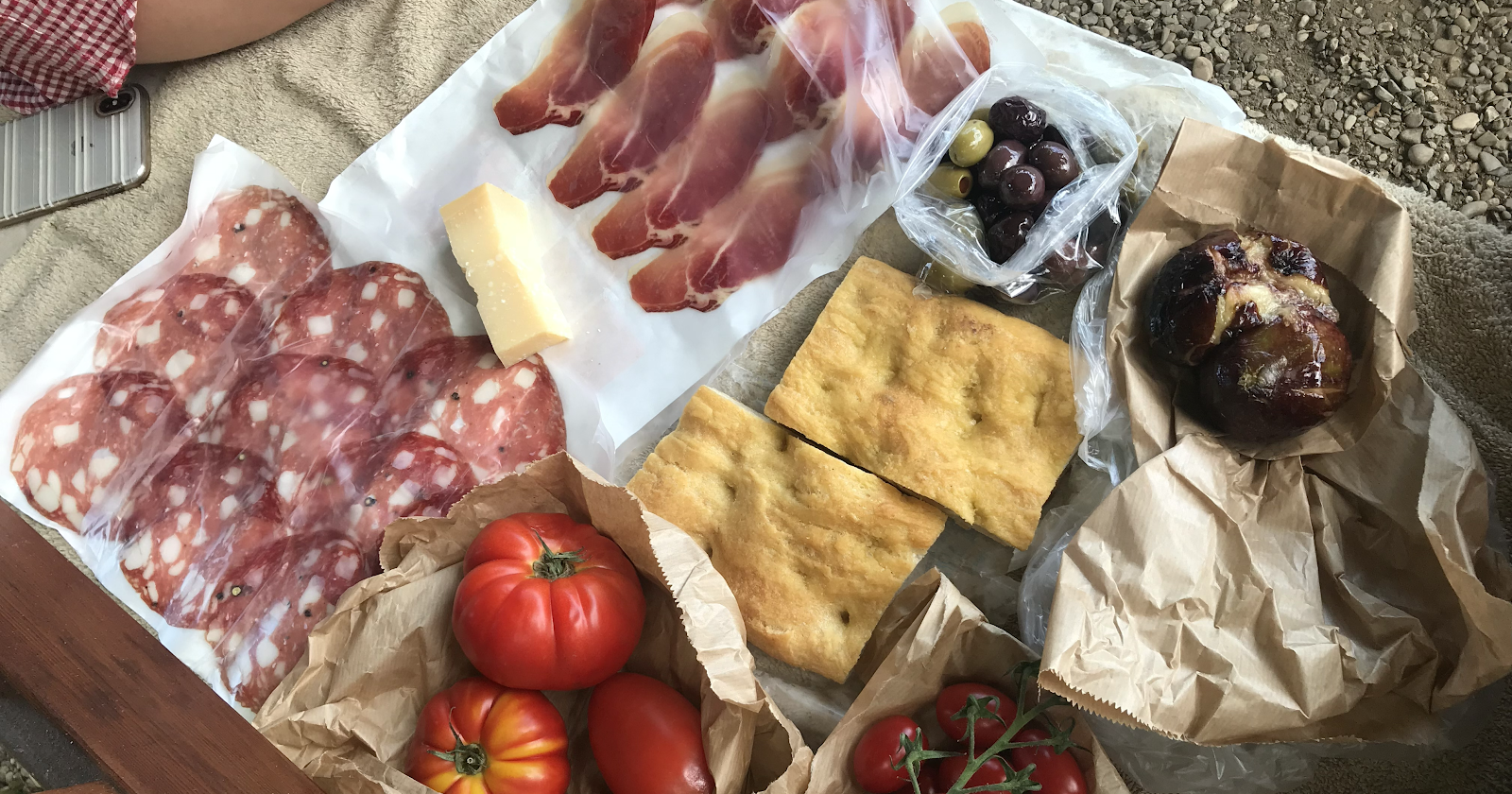 On a scale of 1-10, my DIY skills are…
3 probably, I can't even hack an IKEA flat pack, unfortunately.
If I was a tradie, I would be…
The person making everyone tea and keeping the team spirit and motivation up.
My favourite holiday was to…
Hmm this is a hard one, but I think my favourite trip was sailing from Jersey to Sark with my best friends and wild camping on the Island. Up there with Sark was Morocco and camping in the desert with the camels!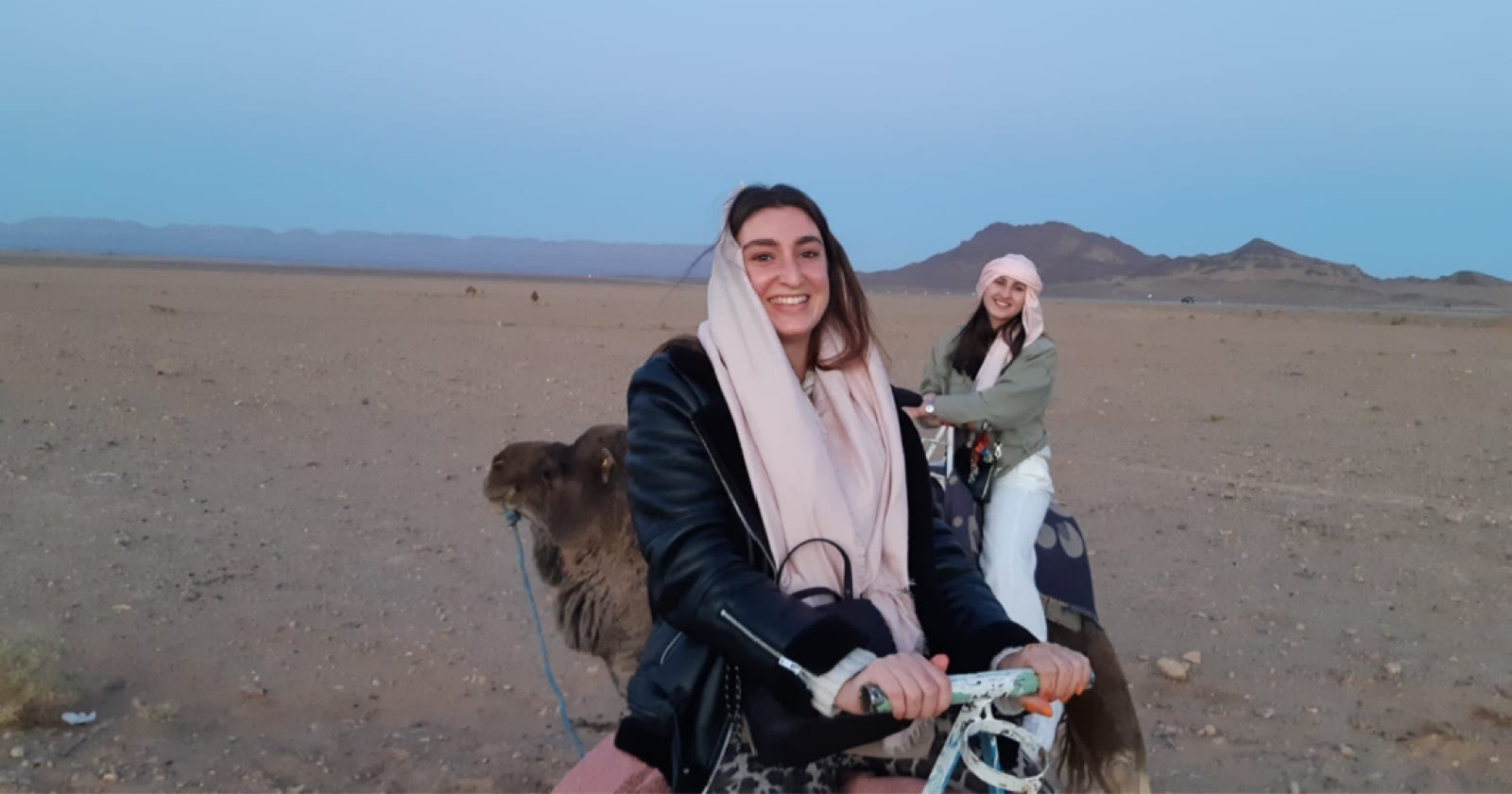 My favourite Tradify office dog is…
I have not met any yet but I'm super excited to introduce my best mate Loli to the Tradify dog group!!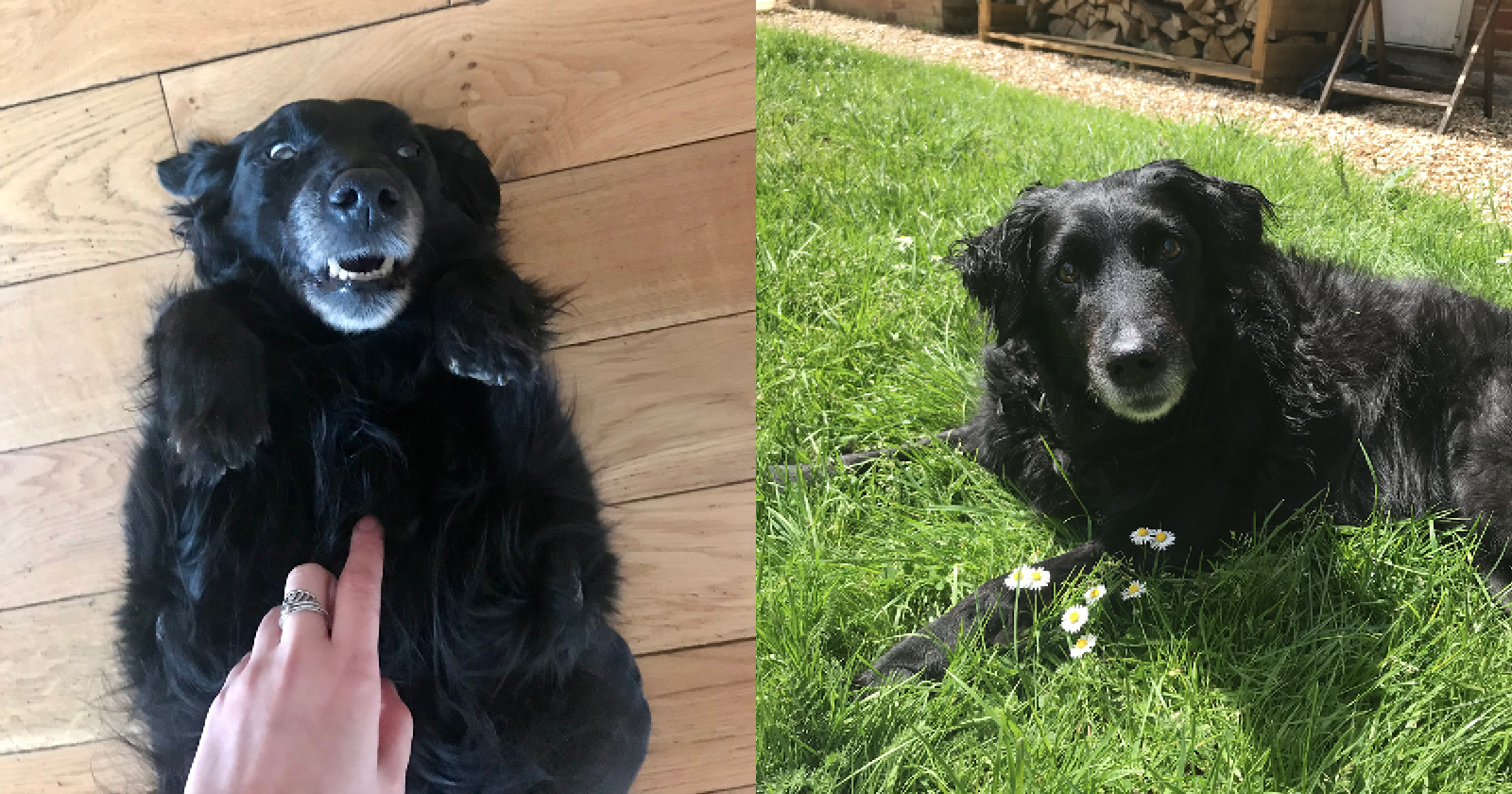 The last song I added to the Tradify playlist was…
I am yet to add any songs to the playlist but I can promise I will be providing some random golden oldies you may have forgotten about.
My secret productivity hack is…


Always write notes and to-do lists, be at least 15 mins early everywhere to get your head in the game and drink loads and loads of water.
---