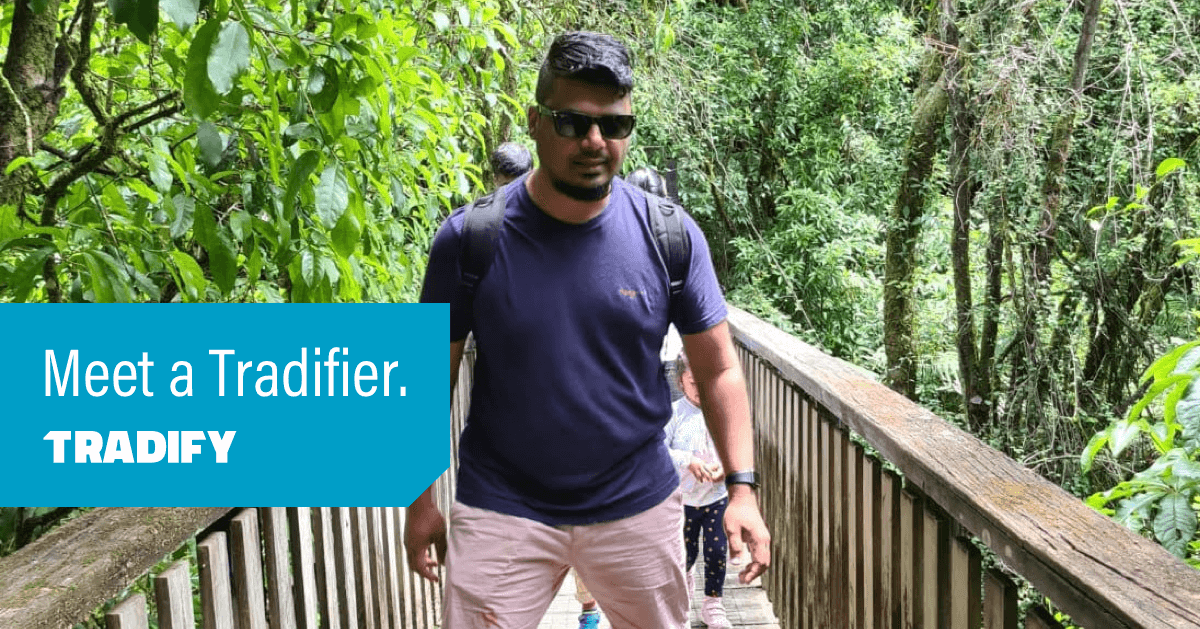 Name: Prasad
Hometown? Auckland
What do you do at Tradify?
I'm a Quality Assurance (QA) Engineer. I help to make sure development on the Tradify app continues to meet the standard we've established over the years already spent creating this great product.
When did you start at Tradify: 9th Feb 2021.

The best thing about working with Tradespeople is…
Knowing how passionate they are about their business and that I am able to provide them with a quality product that helps them to do business with ease.
What's the top priority in your role, right now?
To make sure the tradies get a high quality product which is easy to use and bug free.
Favourite feedback from a Tradify customer?
I liked reading this one the other day and after joining the team I'd have to agree!
"Tradify has helped streamline our business immensely, but what is even more valuable is when and if we have an issue, their service is extremely attentive and accessible" - Riley Hurlock, Walt Electrical.
What are you most excited about for Tradify?
I am really excited about the feature road map that Tradify is coming up with to help tradies.
Finally, some quick-fire questions:
Cats or dogs?
Dogs.
Snow or Sand?
Snow.
In my downtime I…
Like to go on long walks or trekking around Auckland when I get some time.
On a scale of 1-10, my DIY skills are…
I would say around 4, I do pretty much all the minor fixes around the house and I am working on setting up a deck at my home.

If I was a tradie, I would be a…
I would be an electrician or a welder like my dad.
My favourite holiday was to…
Wellington.

My favourite Tradify office dog is…
I recently met Apollo, who seems pretty cool.

The last song I added to the Tradify playlist was…
Yet to add one...
My secret productivity hack is…
To write down the task and prioritise it accordingly.