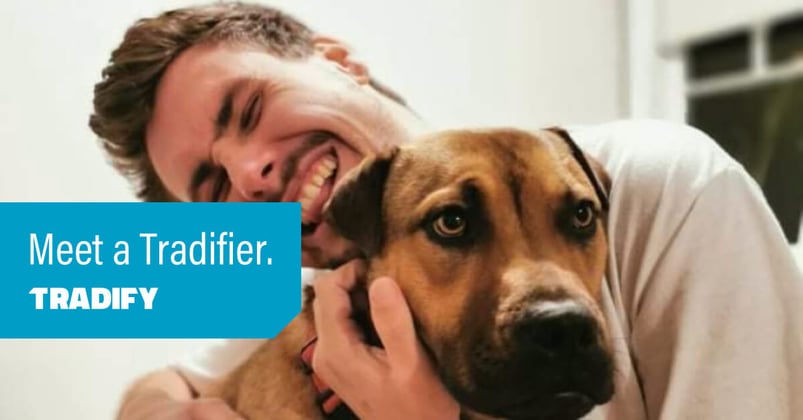 Who are you and where do you consider your hometown to be?
Tom Wood from Auckland, New Zealand
What do you do at Tradify?
I'm an Inside Sales Specialist on the ANZ Sales team. So I chat with trade businesses who are evaluating Tradify to help them see if Tradify is the right job management tool for their trade business - which of course, it usually is.😉

When did you start at Tradify?
Last week - on August 24th.
The best thing about working with Tradies is…
Based on the tradies I've known and chatted to I find that most tradies are really passionate and proud of their trade business. They're also straight up - they get to the point. I like that.
What's the top priority in your role, right now?
In my first few weeks, I'll be focused on becoming a Tradify product specialist so I can help tradies evaluate Tradify to see if it's right for them. Luckily Tradify is super easy to use so even in my first week at Tradify I already had a pretty good handle on how it can help trade businesses sort their admin so they can spend more time on the tools, or doing other stuff they love like hanging with their mates or spending time with their families. Or fishing - apparently Tradify customers love fishing!
Favourite feedback from a Tradify customer?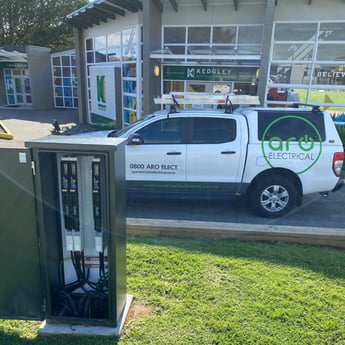 I've heard some great feedback from quite a few Tradify customers already. One I really liked was a comment by Aarron Nichols, the owner of Aro Electrical, when he was talking about the difference using Tradify has made to his business, and to his life. This is why we exist!
"I don't have to spend nights working any more. That takes time away from my family"
What are you most excited about for Tradify?
I'm really excited about being a part of the growth journey Tradify is on and getting to know everyone on the Tradify team (remotely for now). I'm looking forward to when we can be back in the office together so I can meet everyone on the team face to face - and the Tradify office dogs!

Finally, some quickfire questions:
Cats or dogs?
Dogs
Snow or Sand?
Snow!

In my downtime I…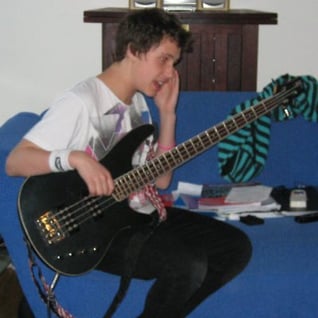 I enjoy catching up with friends, hiking, swimming & playing bass guitar or maybe I should say trying to play the bass guitar ;)

On a scale of 1-10, my DIY skills are…
Hmm… I attempted concreting & building through my early school leaving days. I learned a lot but neither were for me. So I would put myself at a solid 3 out of 10!

If I was a tradie, I would be a… Builder
My favourite holiday was to…
Spain. I spent a couple months at the end of 2019 walking the Camino de Santiago, an 800km walk across northern Spain. It was a great challenge and taught me a lot about life and perseverance.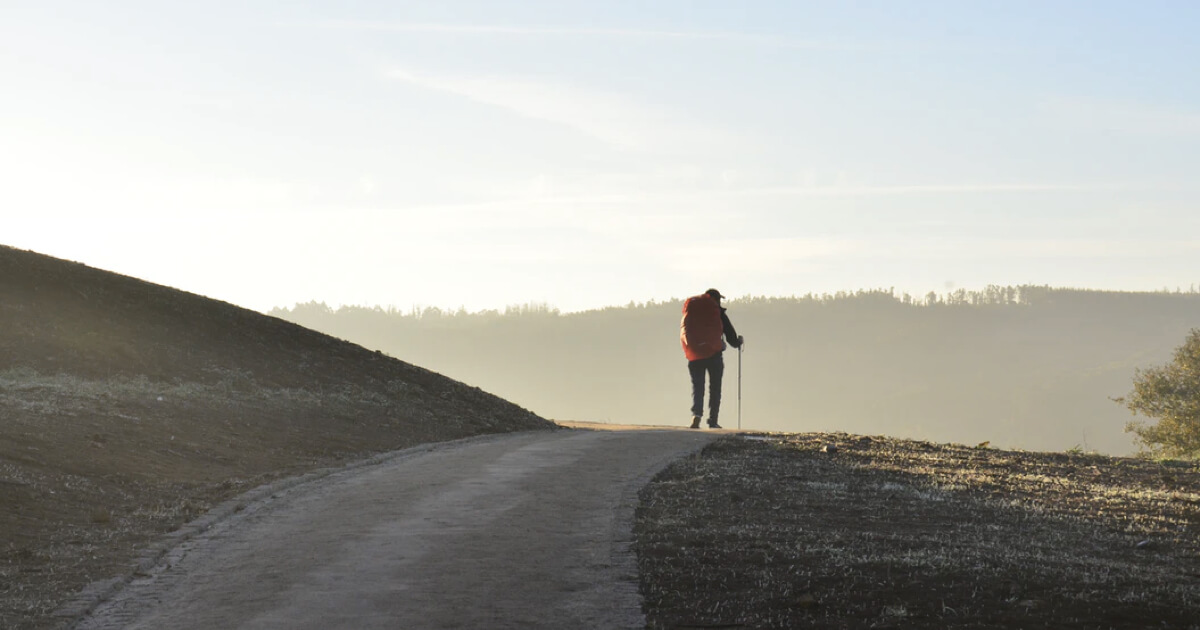 My favourite Tradify office dog is…
I haven't had the pleasure of meeting any of the Tradify office dogs yet, and from what I hear, there are a few to choose from so I'll have to get back to you on that, although I do hear that Baxter is one of the favourites.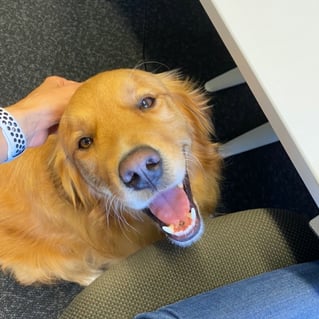 The last song I added to the Tradify playlist was…
Since we're currently working remotely, I haven't added anything to the playlist yet! Once we're back in the office, my first one to add will be Wagon Wheel!

My secret productivity hack is…
It's quite a common approach I think, but I like to arrive 15 mins early so I can prioritise my day, look at the most urgent tasks that need completing and make sure they get done first, and on time!
Give Tradify a go
Curious about how Tradify can improve your trade businesses processes? Check out our 14-day Free Trial or jump on one of our 30-min live demo webinars to see Tradify in action.
Stay tuned for our next blog in this series or meet another team member below.
---