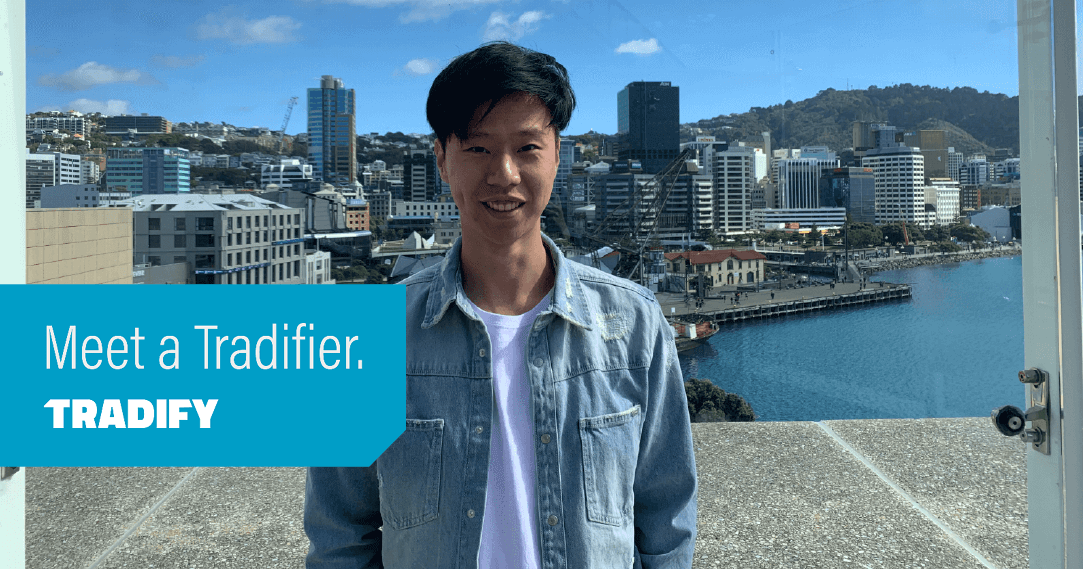 Who are you and where do you consider your hometown to be?
I was born in Jakarta, Indonesia, but I've lived in Auckland, New Zealand for most of my life.
When did you start at Tradify and what do you do exactly?
I joined Tradify on the 29th of March as a Software Engineer, and I'm currently working on improving the Tradify Web Platform.
The best thing about working with Tradespeople is…
Working with people who are also passionate about their work.
What's the top priority in your role?
My top priority right now is to familiarise myself with the product so that I can help the team make improvements and upgrades.
Favourite feedback from a Tradify customer?
I really liked this recent Google review:

"We have used Tradify for years. It is very easy to use, reliable and the customer support is great. It's the kind of software you enjoy using every day."
What's happening at Tradify that you are most excited about?
I'm excited about the rate at which Tradify is growing and improving.
Have you got any secret productivity hacks?
I sometimes like to use Pomodoro timers on my phone to keep me focused and schedule a break after 30 minutes.
Quickfire round
Cats or dogs?
I'd like to adopt a cat...but both.

Snow or Sand?
Sand.
On the weekend you'll find me...
Playing badminton, watching a movie, or trying new food :)
On a scale of 1-10, my DIY skills are…
About a 4.

If I could instantly master any trade, it would be…
Painting - I imagine it would be especially satisfying to complete a job.
My favourite holiday was…
Either Osaka or Queenstown.