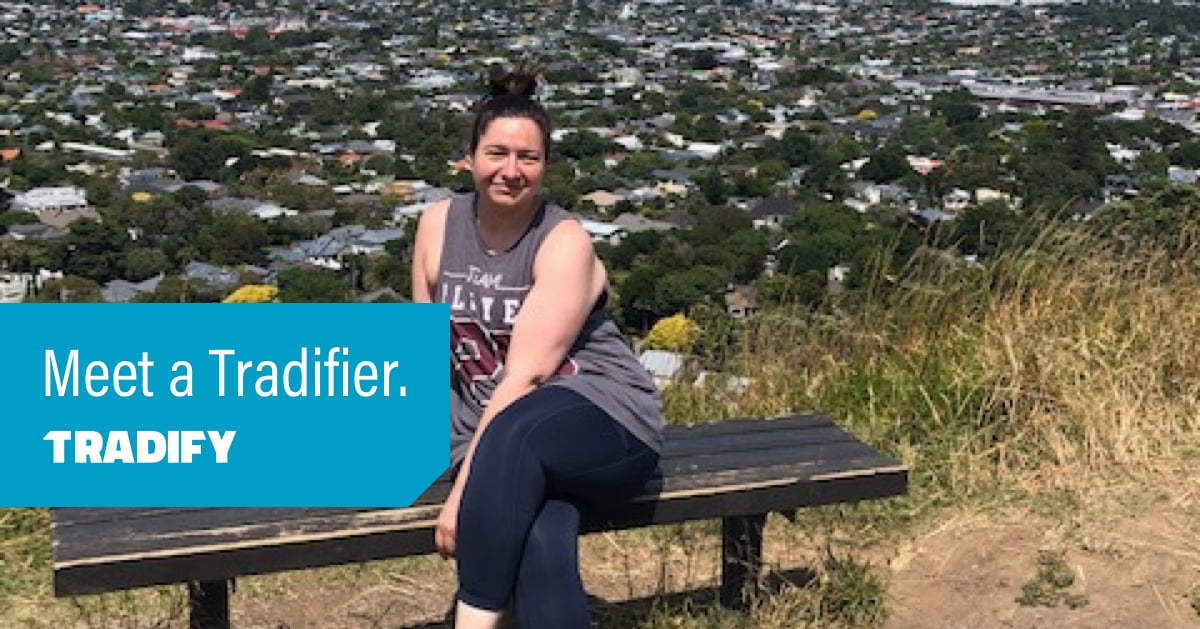 Who are you and where do you consider your hometown to be?
I'm Christine Jones (CJ) from Auckland, New Zealand.
What do you do at Tradify?
I'm the Customer Operations Manager so I'm here to find any and all areas of business operations that can be improved, made better, or easily scaled up in the most logical way possible. It's an awesome role because I get to work with all areas of the business and lots of different people across the Tradify team. It's the ultimate jack of all trades roles in a business which I love since I get to wear multiple work hats.
When did you start at Tradify?
I'm the newbie baby of the team. I'm still in my first week on the job asking people things like "where is the best lunch spot near the office?" or "remind me again where the coffee cups are?"

The best thing about working with Tradies is…
All tradies I've ever dealt with tell it like it is - straight up - which is going to be invaluable in this new role. The best way to make things better is to listen to the people that use them, so working with people that don't mince words and are passionate about what they do is great.
What's the top priority in your role, right now?
Taking on board all of the new information, having it make sense in my head and then translating it into:
Defining all of the key workflow, process and system changes that will support the growing Tradify business.

Define and drive key data to help us develop super insights to keep on improving the Tradify business.
Favourite feedback from a Tradify customer?
I've only been here for a few days and I've seen heaps of really great customer feedback already. I love how much our customers love Tradify!
I do really like this 5 star google review we received from Bullseye Drain Unblockers.
What are you most excited about for Tradify?
Being a part of a team who are genuinely interested in both their teammates and the customers we work with.

Finally, some quickfire questions:
Cats or dogs?
Dogs 100%
Snow or Sand?
Neither, dirt tracks and jungles top them both :)

In my downtime I'm…
Either cooking up a storm, working out like an obsessed crazy women to work off that food, hitting a walking trail somewhere, indulging my creative side doing some new artistic project (that probably won't get finished) or in a great debate with my dog about why he can't have my food… I usually lose.
On a scale of 1-10, my DIY skills are…
10 for enthusiasm, 4 for execution.
If I was a tradie, I would be a…
A bit of a jack of all trades, like my Grandad was.
My favourite holiday was to…
Singapore, we go back at least once every two years. The food is fantastic, the people are wonderful, and since my husband lived there for a few years as a child we always love going back to explore how all his favourite hidden spots have changed over the years. Also as an Aucklander who is always stuck in terrible traffic, Singapore is a welcome change given their amazing MRT system for getting around anywhere.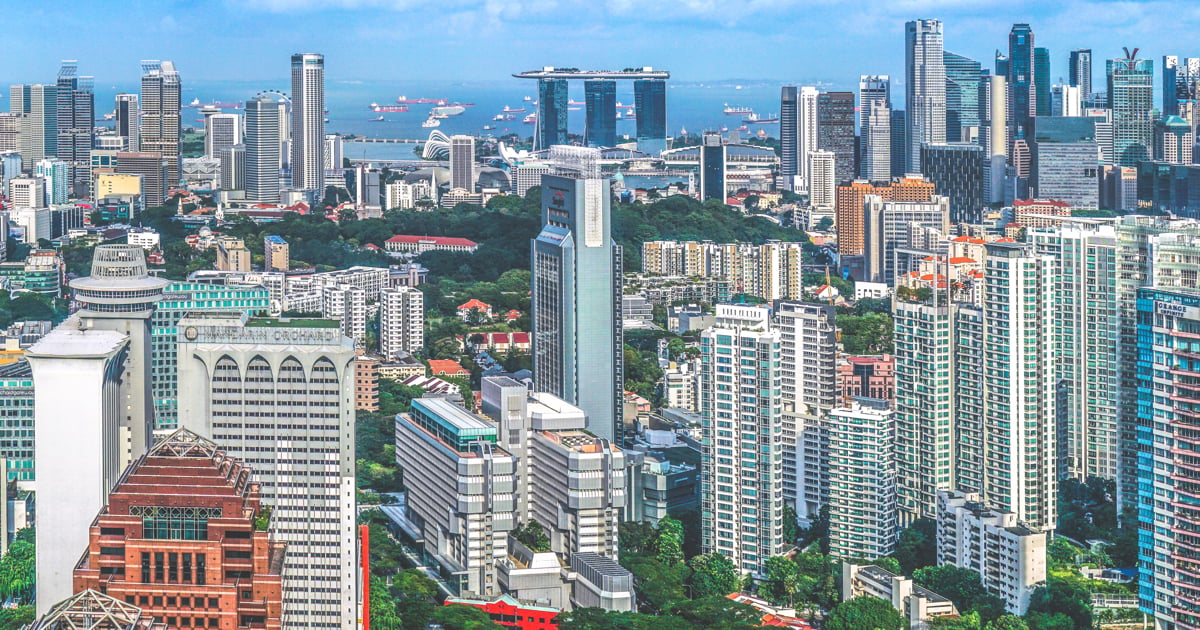 My favourite Tradify office dog is…
I could never play favourites with any dog. I love them all equally. I am looking forward to bringing my dog Gizmo in for a visit to say hello to everyone though.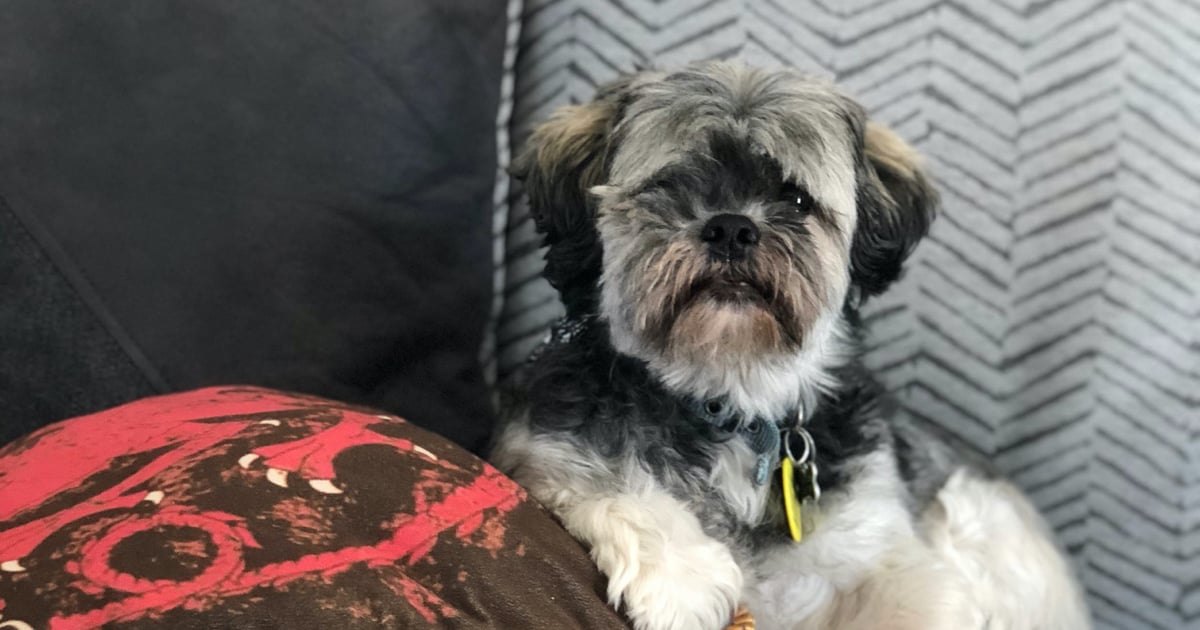 The last song I added to the Tradify playlist was…
So far I've restrained myself from adding to the playlist. Instead I'm checking out what everyone else has added. At home I've been alternating between the new Ozzy Osbourne album, and the Netflix Eurovision Song Contest album...I'm extremely eclectic.

My secret productivity hack is…
I do work sprints. I'll set myself blocks of 50 minutes where I narrow down onto a single task and focus solely on that. I do not check new emails or messages until the end of that block to avoid getting distracted.

I also love a good old To-Do list. Nothing more satisfying than physically being able to cross things off.
---