On Thursday 19 May 2022, the Minister of Finance, Hon. Grant Robertson delivered the 2022 NZ Budget.
To date, it's New Zealand's 'biggest-ever Budget' and largely focuses on the Government's health reforms and investing to meet climate change goals.
"New Zealand went into COVID-19 with a number of long-standing issues that needed to be addressed, regardless of the global pandemic. It would be irresponsible to acknowledge that our health system needs improvement, based on the lessons from COVID, but then not do anything about it. Just as it would be equally reckless to just say, 'Let's forget about climate change for a year or two.' These are investments that we need to make as a country. We can't afford to not make them," Grant Robertson said.
There was some good news for the NZ trade industry, with a couple of initiatives mentioned that may make it easier for tradespeople to grow their business and continue to hire new apprentices.
NZ Budget 2022: What Tradies Need to Know
1. Extended support for apprentices
Over the past two years, 190,000 people have used the Targeted Training and Apprenticeship Fund (TTAF) to acquire apprenticeship training. Since the beginning of the pandemic alone, there has been a 55% increase in the number of apprentices in New Zealand.
TTAF was due to expire at the end of 2022, but with an additional $230 million Apprenticeship Boost announced in this year's budget, 14,000 apprentices can now continue to receive financial support for their training past August this year. Additionally, this means that a further 24,000 aspiring tradespeople can be financially supported in attaining an apprenticeship in the trades.
Funding will also continue for the Māori Trades and Training Fund, building on the 17 established partnerships that are supporting more than 800 people.
"New Zealand is seeing a huge boom in construction and building and we have plenty of people willing and ready to take up the opportunities it provides. However, many lack the foundational skills to realise their potential. Today's announcement will go a long way to bridging this skills gap and providing work-ready employees for New Zealand businesses," says Social Development and Employment Minister, Hon. Carmel Sepuloni.
Thinking of hiring? Download our free interview questions for apprentices!
2. Affordable housing initiatives could bring more work
A $2 billion portion of the Budget has been set aside for initiatives to increase affordable housing options and help more New Zealanders to buy their first homes.
Part of that is the $350 million Affordable Housing Fund, aimed at supporting the development of new, affordable homes for low-to-moderate-income people in locations facing the biggest housing supply and affordability challenges.
With more new developments on the horizon, it presents a chance for trade business owners to throw their hats in the ring and potentially win more work.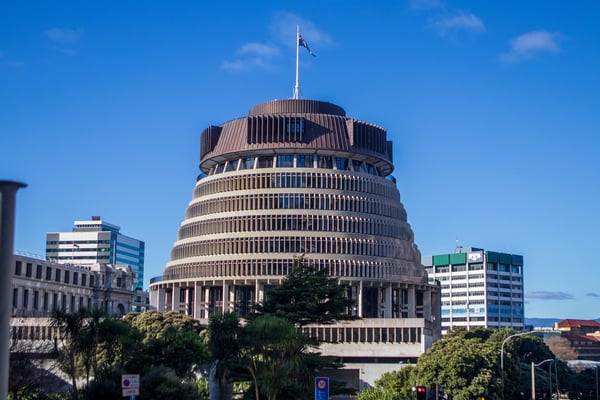 Worker smarter, not harder – get ready to take on more jobs
If the Affordable Housing Fund achieves what the government is hoping it will, then it'll pay to be prepared for an uptick in work. Tradify is a job management software trusted by tens of thousands of tradespeople around the world. It can help you schedule jobs, send quotes and invoices and handle customer enquiries.
With job management software, you can automate those manual, admin-heavy tasks and make your trade business more efficient and organised. Everything's done in one place – quoting, scheduling, job-tracking and more. Imagine doing a quote in minutes, sending invoices with a single click, and never chasing up another timesheet! Find out how Tradify will help you run your trade business.
3. Investment in SME business growth
A new Business Growth Fund was also unveiled, with the Government earmarking $100 million over the coming year for investment as a minority shareholder in the fund, alongside private banks.
The investment model has already been rolled out in the UK, Ireland, Canada and, most recently, Australia.
While the specifics of the fund are yet to be finalised, it will provide another cash-injection option for small businesses having trouble accessing outside capital to expand their operations.
The Minister for Economic Development, Stuart Nash, says the fund should only be investing in well-managed businesses with a strategy for growth and a clear exit pathway.
Need help getting your cash flow under control? Try our free cash flow forecast template!

4. Be ready when opportunity comes knocking
As with many countries, New Zealand is still coming to grips with the ongoing impacts of COVID-19 and subsequent inflation, not to mention more trade-specific challenges such as supply chain issues. The NZ Budget 2022 includes some promising initiatives to level up your trade business, grow your team, and support young tradies through apprenticeships.
Get your admin sorted and start experiencing the benefits of an organised business – sign up for a 14-day free trial with Tradify. No credit card required. No commitment. Or pop over to one of our live demo webinars to see Tradify in action.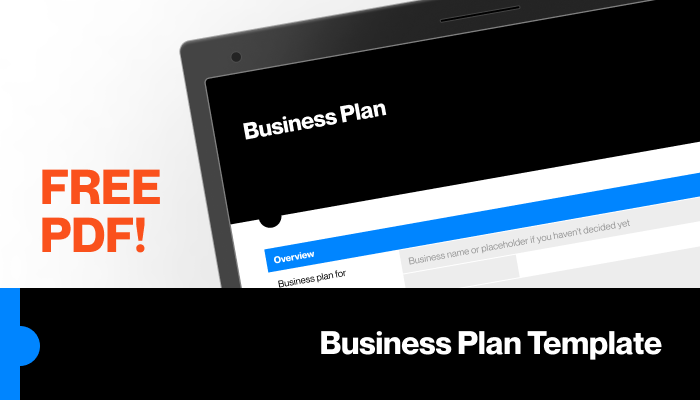 ---