You don't have to be a high flying university graduate to travel the world on business. In fact, all you really need is a hard hat, a flouro vest and a box full of tools. Yep, tradies can travel too. In fact, they're pretty damn good at it. And the best thing? Instead of holing up in hotels, boardrooms and restaurants the whole time, they actually get to experience their destinations first hand.
Sound good? Check out our rundown of some of the best tradie travel opportunities out there!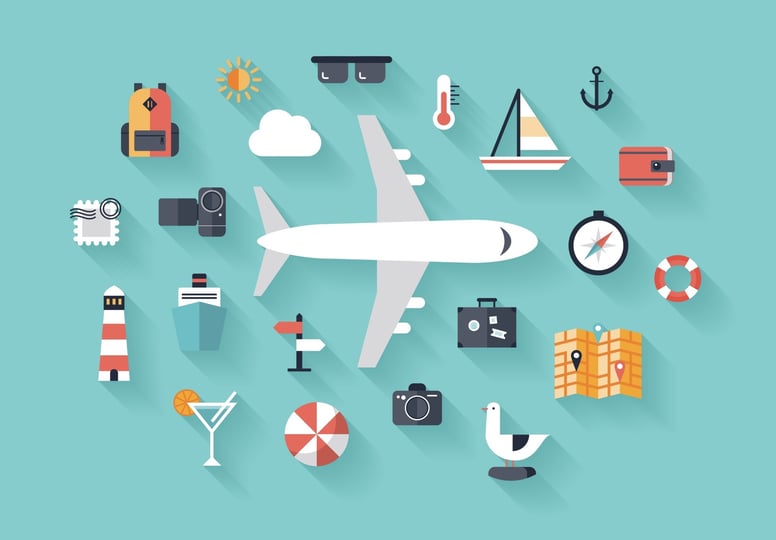 The coolest office on earth?
Ever wanted to work alongside polar bears and world class scientists? Thanks to the Australian Antarctic Division, a handpicked set of tradies is set to get down and dirty with these carnivorous giants at stations across the world's southernmost continent. The division is currently on the lookout for skilled tradespeople, including plumbers, electricians, diesel mechanics, carpenters and more. It pretty much redefines the concept of a 'cool' job, and comes with serious social media bragging rights.
High in the sky
OK, so perhaps this is a pretty BIG dream, but someone's gotta do it right? As System Manager for NASA's Environmental Control and Life Support Systems department, Dave Williams is in charge of making sure that the most sophisticated plumbing network in the solar system runs smoothly. An intergalactic 'Kenny' as we like to call him. So if the International Space Station blows a faucet or cracks a pipe, Tim Peake and his crew know who to call.
Hand's down hedonism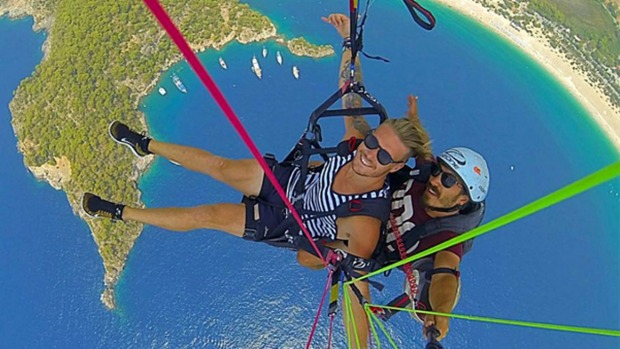 Put together the words 'tradie' and 'travel' and Kiwi legend Logan Dodds instantly comes to mind. Dubbed the 'hot plumber' by newspapers across the globe, Logan used a GoPro to document his epic three-month 'Summer Daze' trip across Europe. From partying in Ibiza, crushing beer at Oktoberfest, sliding down waterslides with babes, watching the sun rise over Cappadocia, swimming under waterfalls in Bosnia and rocking out at Glastonbury, he pretty much did it all in this wicked video. So how does Logan pull it off? Given his trade as a plumber, he's got the capacity to earn upwards of $80 an hour. He admits that he splashes most of his cash on travel, and why the hell not?
Top gear
Got a need for speed? Jobs are coveted, but if you're good enough, you could score a job working with V8 supercars. Tradingpost has created HUGE opportunities for young mechanics, with the chance to get up close and personal with the bonnets of the fastest cars on the planet.
Living the dream
Back in 2012, Branson posted a job advert calling on applicants to front a redevelopment of his ultra-luxurious private island. With a salary sitting at $90,000 plus bonus accommodation and food, it was a pretty sweet deal. Even now, there are still idyllic opportunities up for grabs, both internationally and close to home. Keeping electrics in order in the Whitsunday Islands? Sign us up!
Olympian tradies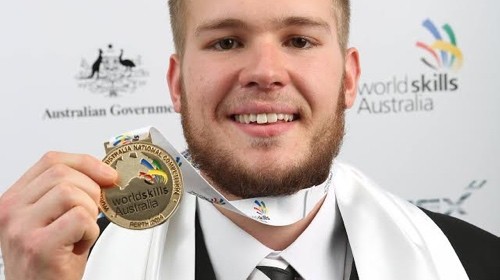 For some, mastering a trade isn't just a profession, it's a sport. The World Skills Championships celebrates the crème de la crème of hands-on talent, with more than 1200 competitors from 59 countries descending on the latest event. Dubbed the 'tradie Olympics,' Australia was represented by some pretty formidable competitors, including welders and auto mechanics.
Trades for a cause
Want to spin tools for a cause? Following Fiji's Tropical Cyclone Winston, a group of tradies from WA Country Builders rallied together to help rebuild homes across the region. Thanks to local businesses and cash raised from good old fashioned Aussie sausage sizzles, the team got the chance to travel and change lives, while doing what they love. Great work boys!
Sure, there's something sweet about throwing your kit into the back of your ute, grabbing a drive through Maccas and driving home after a long day on site. But if you're craving a little more excitement, don't hold back on exploring tradie travel opportunities, buying that plane ticket and diving head first into your next adventure.