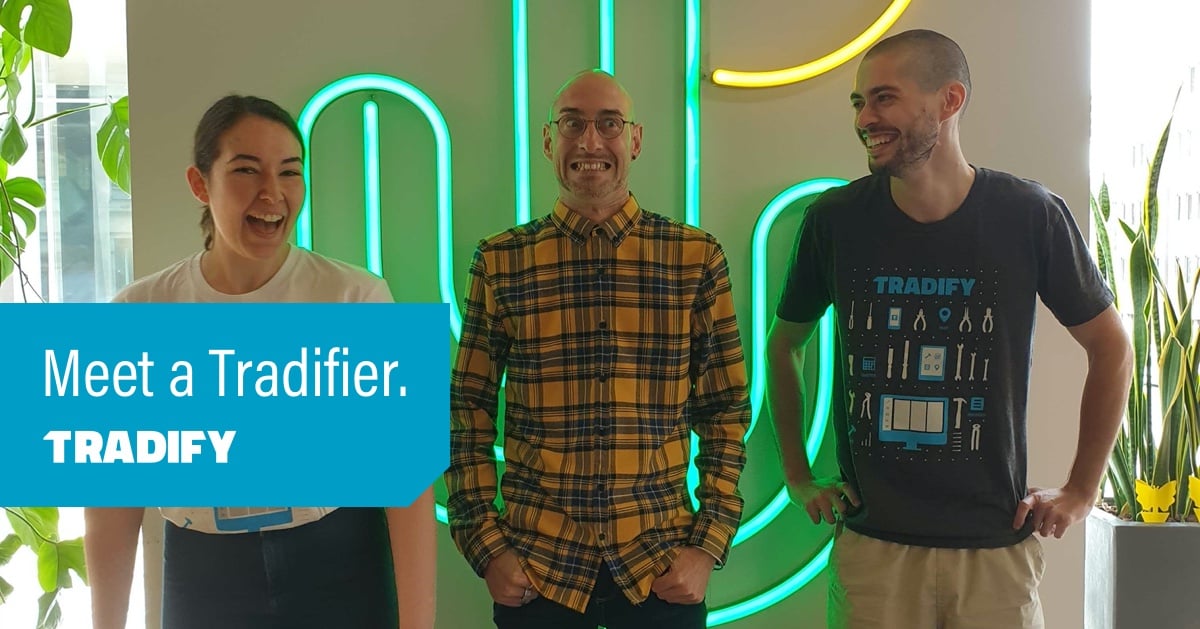 Who are you and where do you consider your hometown to be?
I'm Kevin Nash, hailing from Peterborough (UK).
What do you do at Tradify?
I work with trade businesses who have started the 14 day free trial with Tradify. I support them with their initial on-boarding and chat with them on the phone. I tutor them via our Live Demos and answer any questions they have, ultimately ensuring Tradify is the right job management software to meet their needs and help them reduce their business admin.
When did you start at Tradify?
I proudly joined Tradify (UK) in July 2020.
The best thing about working with Tradies is…
They say it like it is! It's great to see how we provide them with a better work/life balance.
What's the top priority in your role, right now?
Grow, Grow, Grow! We're on a mission to increase the number of trade businesses we work with in the UK.
Favourite feedback from a Tradify customer?
"I would have to say this is the best job management app I have seen. I'm 5 years into my business and since I turned to Tradify nearly 2 years ago it has taken my business to a different level. I've recommended Tradify to a few other businesses and they now rave about Tradify just as much as I do!

Thank you Tradify! I am so glad I made this choice when I was doing research on software that would help me manage my business." - Jarrod Ridgway, Diesel Generator Services
What are you most excited about for Tradify?
The awesome opportunity to be part of the UK team and contribute to the UK and overall Tradify business growth.
Finally, some quickfire questions:
Cats or dogs?
Dogs!!
Snow or Sand?
Sand…. I am a summer baby so I like warm weather! This was my resort beach in Mexico that I loved. It would be nice to be able to travel back there again one day!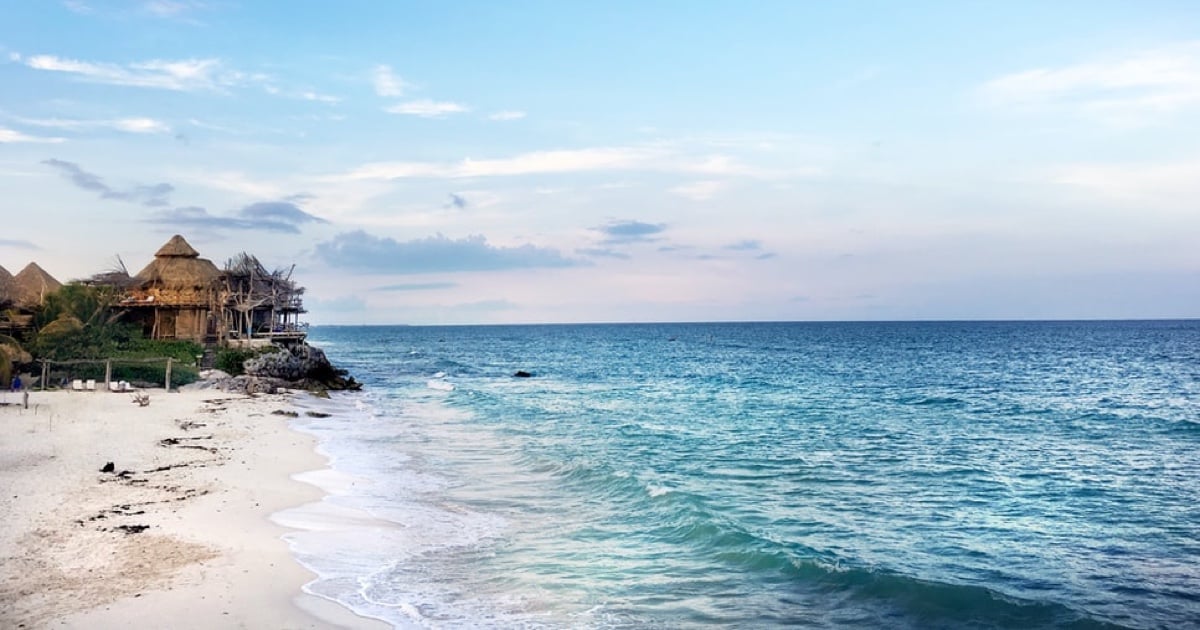 In my downtime…
I can be found cooking, painting, kayaking, walking and creating my famous cocktails.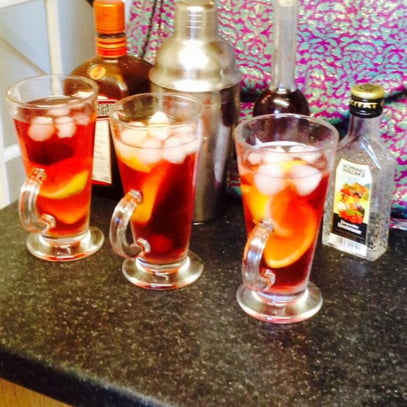 On a scale of 1-10, my DIY skills are…
8. We are refurbishing our house at the moment and I have really started to appreciate the work the tradespeople do daily. I have been roped in on occasion to help with painting the walls etc.
If I was a tradie, I would be a…
Painter and Decorator for sure. Then I could practice my creative painting skills everyday.
My favourite holiday was to…
Mexico. I went with my best mate for my 30th and it was a trip I will never forget. The beaches are insanely beautiful. And the food was awesome. Obviously the nightlife and party vibes were also very memorable.
My favourite Tradify office dog is…
Oh good question. Well I have not yet met any of the canine workmates in the Auckland, New Zealand office. However, we welcomed a new family addition last week - a cocka-poodle cross called Saffie. Maybe when she is older we can have her come to the UK office!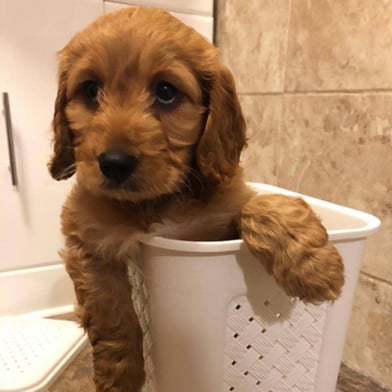 The last song I added to the Tradify playlist was…
I haven't yet! However, I really like Blinding Lights by The Weeknd, so that'll be my first addition.
My secret productivity hack is…
Waking up, opening up my calendar and making sure notifications are switched on. Then prioritising my daily tasks!
Give Tradify a go
Curious to see how Tradify can help you control your trade business admin? Check out our 14-day Free Trial or jump on one of our 30-min live demo webinars to see Tradify in action.
Stay tuned for our next blog in this series or meet another team member below.
---