At Tradify HQ, we work damn hard on creating the best damn app for tradies around. We like to play hard, too.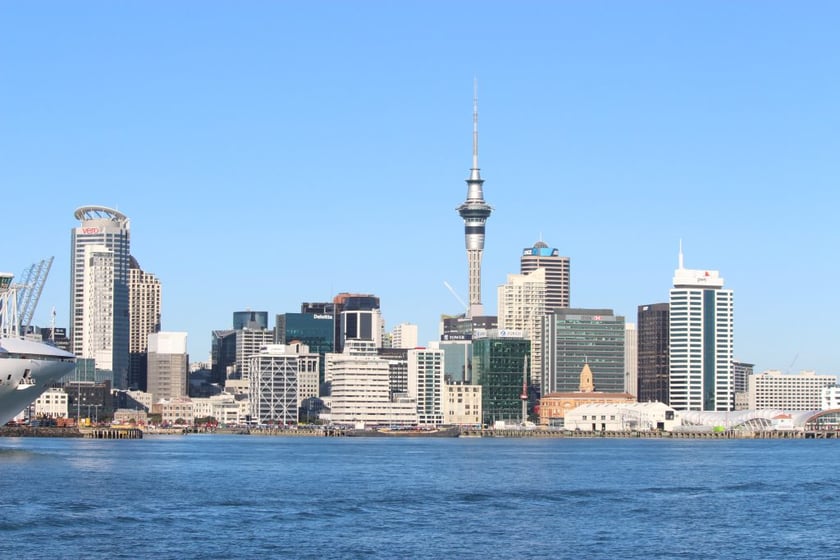 Last week, we headed out to Waiheke Island, off the coast of Auckland, to take part in a team day put on by Wild on Waiheke. Thankfully, after two weeks of dreary, frigid rain, Auckland put on a spectacular day for us. Our ferry over to the island was smooth, with sunshine streaming in the windows.
Once we arrived, we were met with a minibus, which took us across the procured some drinks at the bar (when on Waiheke …) and were divided into two teams. My team – team B – started with laser claybird shooting.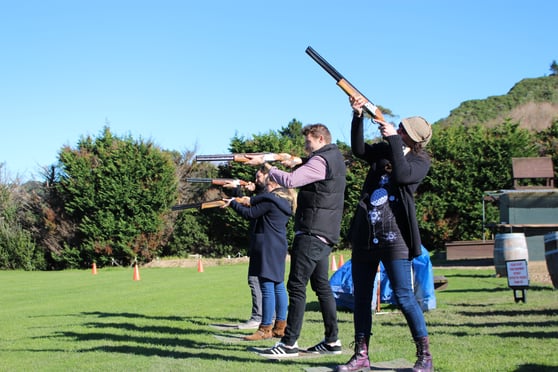 Even though I'm the only person at Tradify who's actually legally blind, you'd think we all were judging by the paltry number of clays we managed to hit. Those buggers are fast!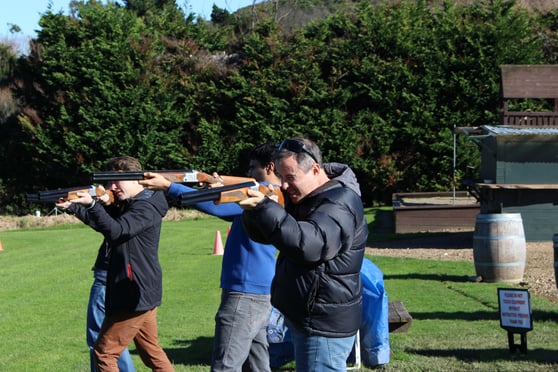 After a few rounds, we swapped sides. Team A took up the rifles, and it was our turn to perfect our Robin Hood skills in archery. The archery targets were set along the rows of the vineyards – a picturesque setting, even if we did spend a lot of time rooting around the vines in search of errant arrows.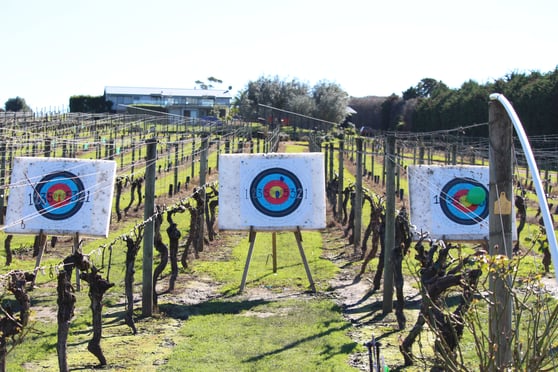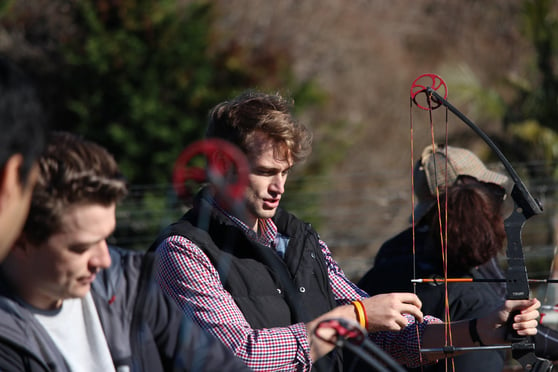 I was quite stoked to learn that I didn't come dead last, beating my manager by nine points … a fact we haven't let him forget.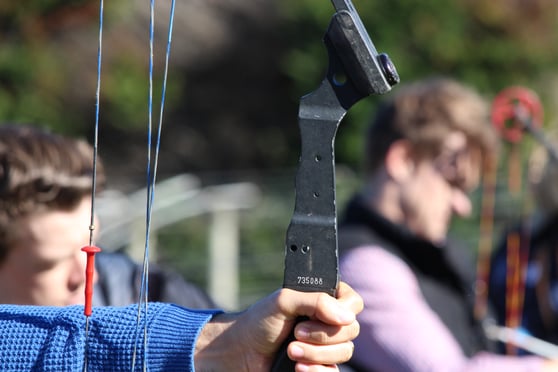 Our next challenge was a teamwork game. We were asked to stand around a circle of blank tiles. "When you turn the tiles over, you'll see they list the numbers 1-21," our instructor informed us. "You need to jump on each tile in order, from 1 right up to 21. The fastest team to do it will win."
Sounds easy, right? When we flipped the tiles over, we discovered it wasn't as simple. Instead of a number, each card contained a CLUE, the answer of which was a number. We had to puzzle out each clue to figure out the correct numbers.
The final challenge was to construct a catapult using only materials provided to us that would launch a raw egg the furthest distance without breaking the shell. Team A went first – their catapult fired their egg into the 200-point zone, but it hit the ground so hard we were sure it must've broken.
So when our turn came, we managed to lob our egg into the 50-point zone. "It doesn't matter!" Denym yelled. "Their egg's broken, so they don't get any points. We've won!"
It turns out, their egg didn't break, so we lost. Pitifully, in fact.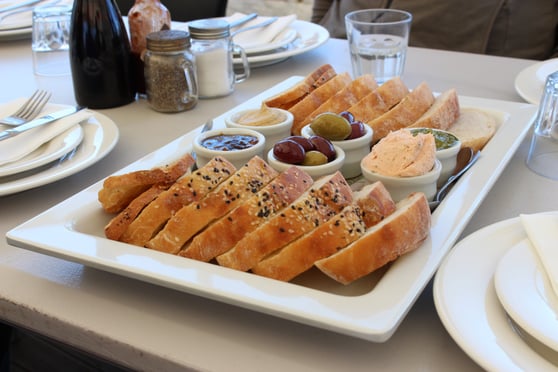 Not that it mattered, with a delicious lunch and full bar to look forward to.
After lunch, we hung around the garden area, enjoying the sunshine that has been so scarce in Auckland, and battling each other at the various outdoor garden games. I managed to regain some dignity by winning several successive games of Connect 4. Our resident Gaul, Charlotte, taught us how to play petanque.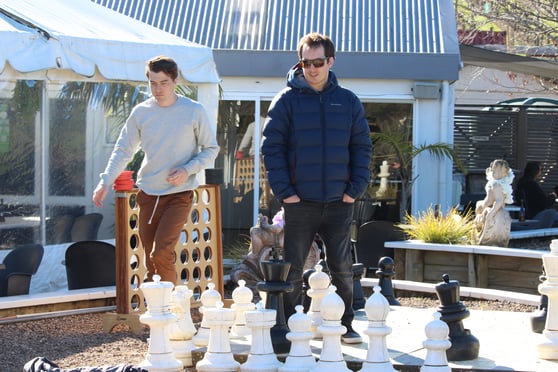 Before we knew it, it was on the ferry to the city – a great end to a fantastic day. The Tradify team were back in the office and hard at work again on Monday, not a quiver of arrows nor a bottle of wine in sight.
Check out Wild on Waiheke if you want an awesome day out!