Its pretty cliche to say it but we genuinely excited about our next release.
While its still a wee way off the next release will enable Tradify to work across a broader range of systems and deliver some significant improvements to the user experience. No point getting in to the details just yet so to stick with the cliches we will let some pictures paint 1,000 words.
Here's a preview of the revamped Invoice Tab.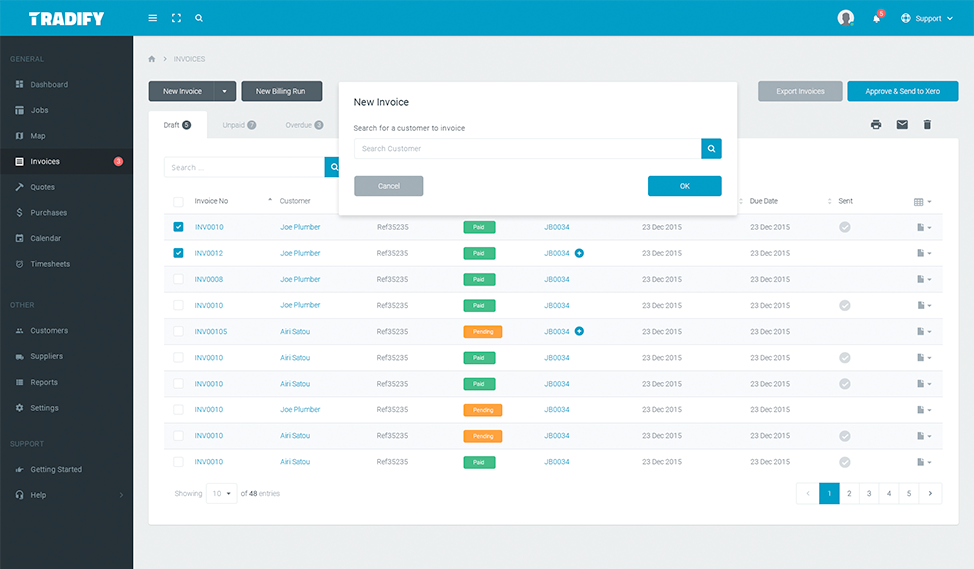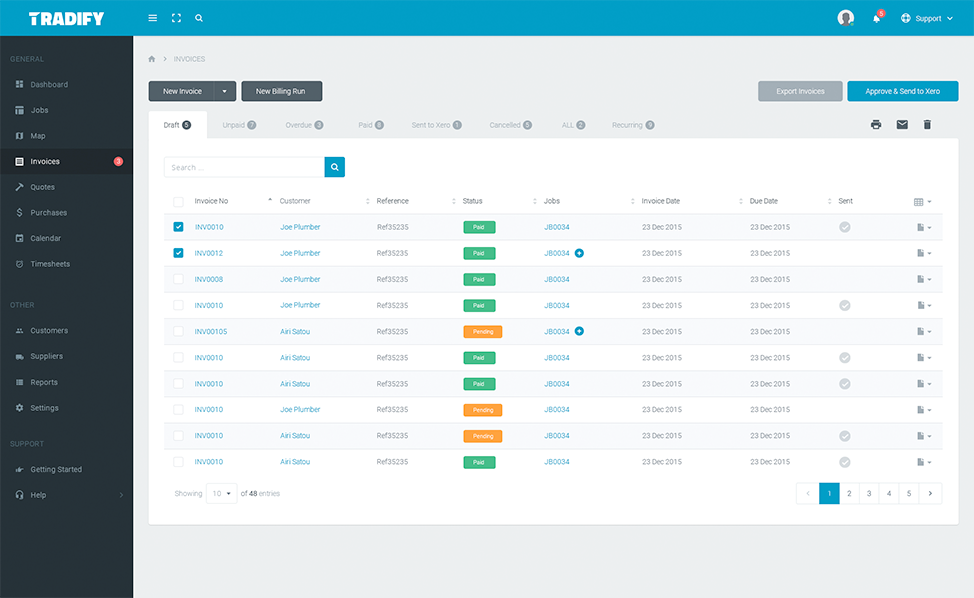 The next image shows the customer management tab and highlights how we've made it super easy to manage and personalise customer profiles.
And in the scheduler tab we've focused on making scheduling new appointments or jobs effortless.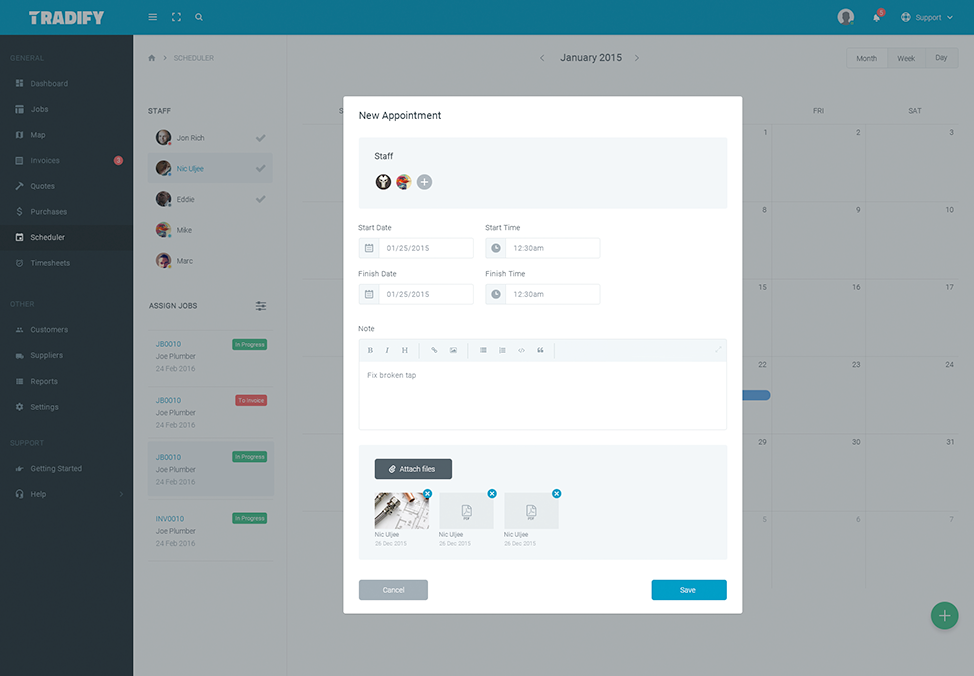 We'll make sure we continue to keep everyone updated on our progress.