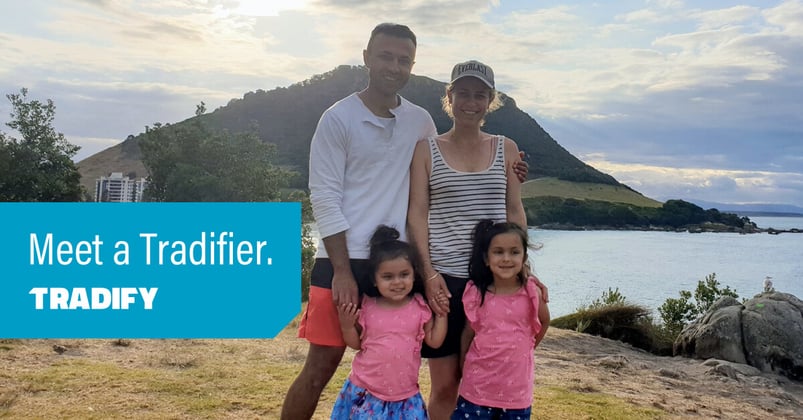 Who are you and where do you consider your hometown to be?
Victor Rataul, Wellington, New Zealand
What do you do at Tradify?
I look after the Customer Team. The main focus of my team is to help our customers have a great customer experience by ensuring they achieve their desired outcomes and get the support and answers they need, when and how they want to.
The main focus areas for me and my team are:
Helping our customers get up-to-speed with Tradify as quickly as possible, so they can reap the benefits of using great job management software.
Helping our customers who may have technical or more general enquiries get answers tor their questions quickly.
Capturing feedback from our customers and ensuring that feedback is shared with the product team so we can make the Tradify product even more awesome.
Ensuring the Tradify packaging and pricing is suitable for our target customers.
When did you start at Tradify?
Just over 2 weeks ago! I'm brand new and loving it!
The best thing about working with Tradies is…
The passion they have to do a great job! Having recently built a new home, I spoke to and worked with a fair number of tradies, and it was awesome to see how passionate they all were about their work, and how much they cared about delivering quality outcomes for me and my family.
What's the top priority in your role, right now?
Being new, I have a few settling-in priorities, on top of the main focus areas of the team:
Ensuring my team feel comfortable with the transition to a new manager, and have clarity on how we can all work well together.
Learning more about our tradie customers by chatting with them, reviewing feedback we've received and talking to the rest of the Tradify team.
Understanding the Tradify business so my team and I can contribute to the continual improvement of our job management software .
Favourite feedback from a Tradify customer?
Super early days, and I'm going to be unashamedly biased towards my team right now…
"Hi Odette,

Many thanks for following this up. I do appreciate the excellent support you guys give, but my question was already answered by Natana last week. Keep up the good work though - it's much better to have two people offering support than no one, well done!"
What are you most excited about for Tradify?
The fact that I really believe Tradify is customer-focused, and is always looking to invest to get even better, whether it be the product, or the customer experience. All teams, from Marketing, Sales, Customer Success, Support, Product, Engineering, HR want tradies to be successful, and we are determined to help them wherever and whenever we can.
Finally, some quickfire questions:
Cats or dogs?
Dogs, though I have never owned any pets!
Snow or Sand?
Sand. I'm not great in the cold (surprising since I grew up in Wellington). My wife, Amy, grew up in Tauranga, so we like spending time in Tauranga and the Mount with family.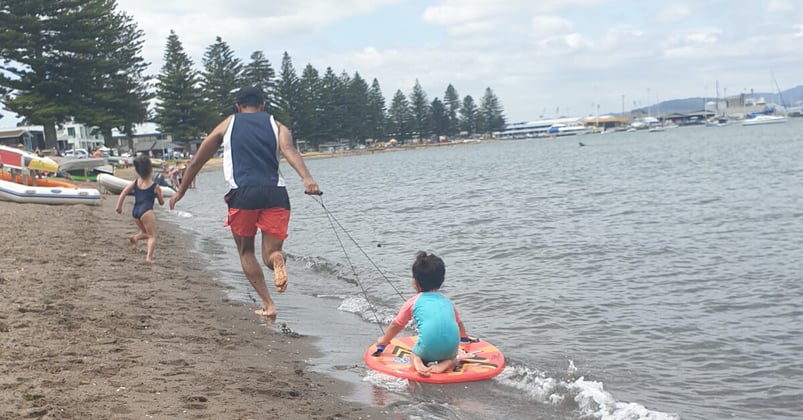 In my downtime I…
I like to spend time with my young family. I also love reading spy / crime fiction, and watching movies (the superhero genre being my go-to).
On a scale of 1-10, my DIY skills are…
Depends on who you ask, and what needs to be done! Painting, I'm probably a 7. My wife and I have done a couple of renovations, with painting being my forte. Everything else… probably best to bring in an expert!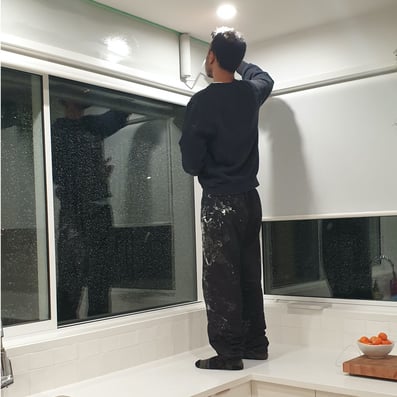 If I was a tradie, I would be a…
Builder. I love the idea of being able to build things to a high quality, and quickly. I'm pretty handy with most tools, but I generally spend too long trying to get it right.
My favourite holiday was to…
Hawaii for my honeymoon. It had a bit of everything. Relaxation by the pool or at the beach, culture, shopping. I would definitely go back.
My favourite Tradify office dog is…
Haven't met one yet, but it sounds like there are quite a few to choose from.
The last song I added to the Tradify playlist was…
Haven't done that yet, but when I finally do, it will probably be something from the mid-to-late 90s.
My secret productivity hack is…
Not sure it is much of a secret, but I aim to get the most important or hardest thing done first in my day. That way I feel like I've accomplished something early, which builds momentum and confidence for the rest of the day. Also, I love a good list, prioritised by importance and urgency.
Give Tradify a go
Curious about how Tradify can improve your trade businesses processes? Check out our 14-day Free Trial or jump on one of our 30-min live demo webinars to see Tradify in action.
Stay tuned for our next blog in this series or meet another team member below.
---