At Tradify, we're excited to see our customers growing their companies using our product. What's awesome is that as you grow, we grow, too.
Tradify is expanding rapidly. After a successful funding round, our coffers are full with the resources we need to make the product even more awesome. We finally outgrew our office in the Ice House (a shared-office space in Parnell, Auckland), and moved to our own premises on Mt Eden Road. Rob found us a great office in amongst some of the best coffee shops and Indian takeaways in Auckland, so we're all pretty stoked about that.
The buzz in the new office is great, and we're working to create a cool space that really reflects the company and the awesome tradies we work for. This won't be a typical office, that's for sure! (There is talk of adding a beer tap …)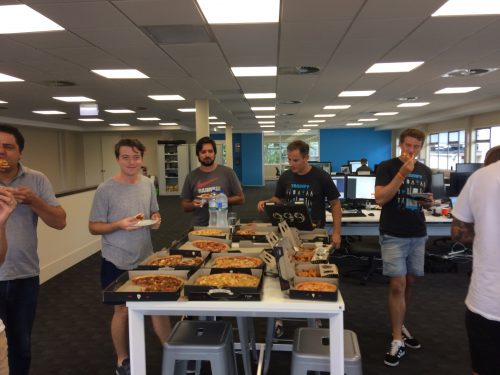 Roof shout – the Tradify team enjoying Friday night pizza to celebrate the move to our new office.
Our team has grown from nine to sixteen in just a few months, and we're not stopping there. All these new faces (myself included) are excited to come on board and help make Tradify even better. We've got some exciting plans in 2017 to bring you even more great features and integrations, as well as getting the word out to more tradies across the world.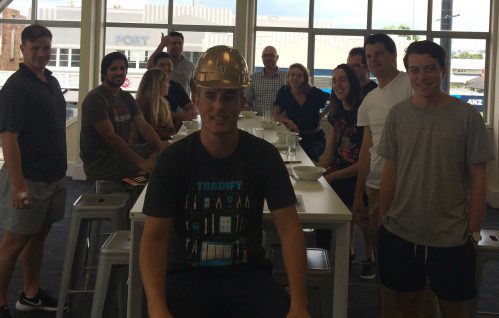 The Tradify team.
Thanks for coming along on the Tradify journey. We can't wait to see what the next six months brings!