5 Things Tradesmen Can Do At Home During COVID-19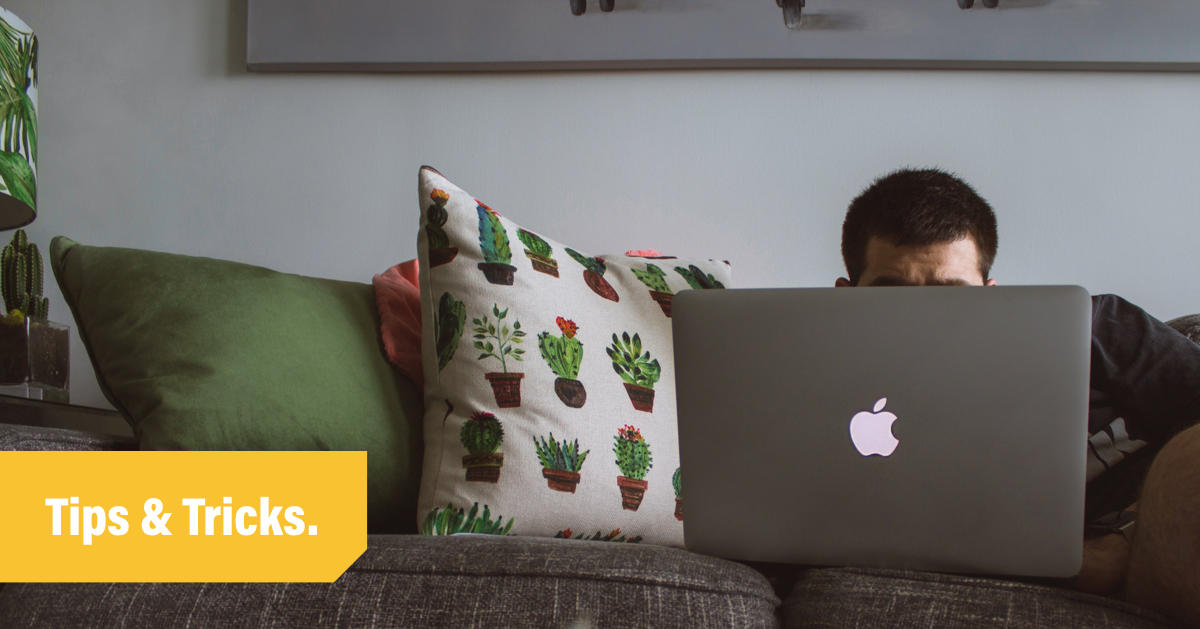 As tradesmen, we need to do our part to stop the spread of coronavirus. This means staying home or ensuring social distancing and increased health & safety measures are implemented on any jobs we're doing.
While work for the majority of us has declined significantly or may even have stopped, there are still things we can be doing to prepare for a return to normality, however that might look.
Here are 5 things tradesmen can do with their extra time at home during the COVID-19 crisis.
1. Review & forecast your cash flow
Let's kick things off by talking about money. Sit down and take a look at your current financial position. What money is still due to be coming in (eg: unpaid invoices) and what money is due to go out in the coming months (wages, rent, supplier bills, etc). Your picture might look a bit grim at the moment - don't worry, you're not alone. A lot of other businesses are in the same boat.
The next step is an important one - take action, now. Proactively get in touch with customers who you have invoiced and suppliers you're due to pay money to over the next few months. Advise them of your position and devise a strategy for future payments. Your payees should be reasonable with you, either pausing payments or they may even be able to reduce your rate for a short time.
Make sure you're aware of all of the financial assistance options available to trade businesses. Most governments have introduced COVID-19 specific financial assistance for small and medium businesses, which trade businesses can take advantage of.
Lastly, start forecasting. No one has a crystal ball on how things are going to shake out. What you can do is create different scenarios for what might happen. Are there different jobs you could focus on once? Are there expenses you've now decided to cut or received a better rate on? Use our free Cash Flow Forecast Template & Guide to help you forecast your cash flow.
2. Communicate with your team
Times such as these call for high amounts of openness and transparency with your staff. They will be looking at you for leadership and guidance. Be realistic and allow them to consider some alternatives about what work might look like in the upcoming months. Discuss what working environments might look like, the amount of work that is in the pipeline and how you're planning to navigate this uncertainty. Setting these expectations early will ensure you are able to create momentum once things head back towards normal. If you are looking to take advantage of government assistance, it might be worth chatting with a human resource lawyer. They will help you ensure you are meeting your responsibilities as an employer.
With more people working from home, this might be a good time to test out some of the free technology that is available to help trade businesses communicate with staff and customers remotely. With the likelihood of some sort of social distancing continuing for some time, communication technologies tools like Zoom, Slack, Google Meet & WhatsApp are now popping into the conversations of tradies. Test these tools out, get feedback from others and think about how they could help with your current and future communication requirements. It is also a good time to look at how trial job management systems like Tradify can help with team communication. Aside from streamlining your paperwork, you'll also be able to reduce unnecessary face to face contact with existing and potential customers.
3. Contact your customers to get clarity
Get out your diary. What work have you got penciled in for the rest of the year? Ring those customers now and get clarity on which jobs will be proceeding and which jobs will be cancelled. Every customer's situation may be different and some jobs may no longer be a priority. If a customer is hesitant, consider being flexible on your original pricing, competition is likely to be even fiercer in the future and it may be best to secure work now that allows your business to continue operating - if you can.
If you're a trade business with more regular (monthly) customers - ring them too. Open communication around your health & safety measures will improve rapport and the likelihood of continuing work. If you have a database of customers, you can use a newsletter email to communicate business updates such as new health & safety measures, updated pricing or other special offers you have thought of.
4. Examine and reflect on past jobs
They say successful businessmen are able to work on their business, not in it. Now is the perfect time to do just that.
Use your time off the tools to take a closer look at the jobs you have completed over the last 6-12 months. How many did you make money on? How many took longer to complete than planned? What type of work is the most profitable for you - is it possible that you could specialize in this area?
Reflection is a rare trait amongst tradies, but if you're serious about improving your business operations and profit margins you'll be able to learn from your past experiences. Spreadsheets are a basic way to start, or you might want to look at software like Tradify to get a better insight into the breakdown and profitability of your work.
5. Improve your online presence
If you're stuck at home for a while, you're likely to be scrolling the internet & social media for much longer than usual (we hope!). Use this time to think about your business and its current online presence. Are there any platforms you're not using that could help you attract more work or improve your business' credibility? What tools could you be using to help digitize your day-to-day job management? Word of mouth is still a strong source of new business for tradespeople, but you also need to make sure your potential customers can pull out their phone and do 2 minutes of research on you and your business online.
Here is a short list of platforms worth looking into: WordPress, Wix, SquareSpace, Canva, Facebook Business Manager, LinkedIn, Google My Business, Google Forms, MailChimp.
Have a question or another topic you'd like us to cover? Send us a note hello@tradifyhq.com or comment on our forum.