1. How does it work?

Through our partnership with Stripe - a global leader in secure online payments, we now offer Tradify customers the ability to offer a simple, online credit card payment option to customers. Connect your job management software with Stripe and streamline your payment processing.

It's always important to focus on your business's cash flow. Adding our automated payment reminder feature to cut down on the time you spend chasing up unpaid invoices was just the first step in helping you tackle this challenge.
Prompt invoicing and progress invoicing are two great ways to give your cash flow a boost. Making sure your customers are paying your invoices on time is another way to improve your cash flow.
Online Credit Card payments can be taken on any invoice sent from Tradify.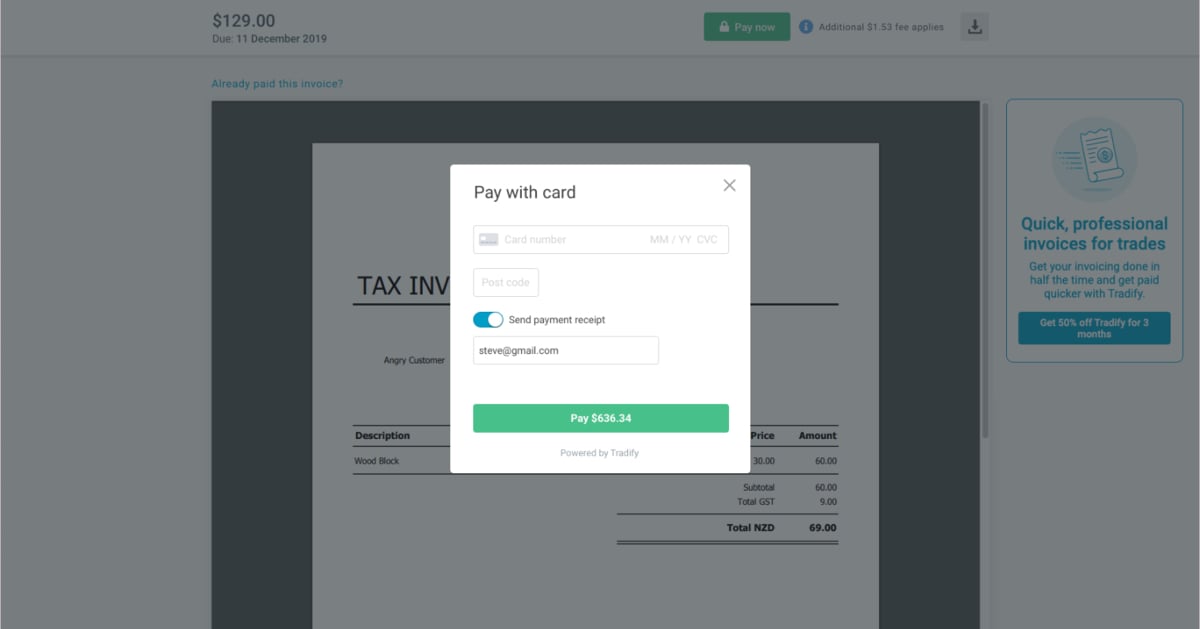 2. How do I access this feature?
To access online credit card payments, Tradify customers will need to create a Stripe account (if they don't have one already). Once created, connect your Stripe account to your Tradify account and toggle the online credit card payments feature by following these simple steps.
3. Can I control who I offer credit payments?
Yes. Once your Stripe account is connected with Tradify you will have the ability to toggle credit card payments on or off for any invoice you email out of Tradify.
4. What does my customer see on their end?
As usual, your customer will receive their invoice via email. Inside the invoice, a new green "Pay Securely Now" button will appear to encourage immediate payment. When a customer clicks on this button they will be prompted to enter their credit card details. Once their payment has been processed they will automatically be sent a receipt, saving you even more time.
You can customise the look and feel of your receipts on your Stripe dashboard.
5. Where will I see the invoice payment?
As payments are processed via Stripe, you will need to check your Stripe account balance to see the funds. You can then transfer payments from your Stripe account.
You will also be able to see successful invoice payments automatically in the Payments Received section of your Tradify account.
6. What countries is this feature available in?
To begin, only Tradify customers located in USA, UK, Ireland, Australia, New Zealand, Canada, and South Africa will have access to online credit card payments.
7. What are the fees for offering online payments?
Stripe charges set transaction fees which vary depending on your location. Tradify has no control over these however we will charge an additional 0.2% processing fee per transaction.
You'll have the ability to either pass on or absorb credit card fees for your customers.
8. Do I need to pay to access this feature?
No. We like to keep our pricing simple.
9. Not a Tradify customer?
Start a free 14-day trial or join one of our weekly walkthrough webinars to see Tradify in action.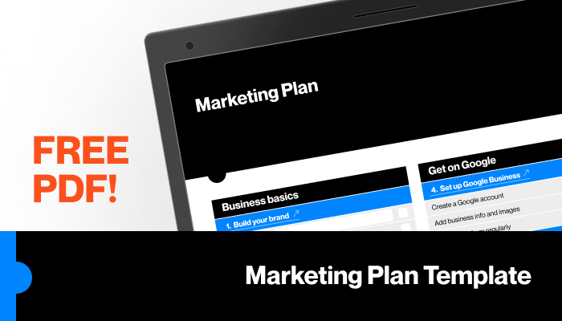 ---