Work, sleep, repeat... it's a routine that seems to haunt many. It's the stage of the business life cycle where things start to plateau and the excitement of being your own boss starts to wear off. When this happens it's easy to become complacent and simply go with the flow instead of continuing to drive the business in a positive direction.
If the 'work, sleep, repeat' routine has hit you, then it's likely that your team is feeling it too. Make no mistake, if you are not showing any enthusiasm when it comes to your business, your team will no doubt see this. This can wreck your team's morale and seriously damage their approach to their work and even their customer service.

Continue this way and your business is doomed. A business with no drive to succeed will likely experience negative consequences sooner or later — less productivity, fewer jobs, less profit, and less motivation for your staff to stick around, for starters. Give these consequences enough time to manifest, and you'll be left with far more issues than simply a lack of self-motivation.
"If the rate of change on the outside exceeds the rate of change on the inside, the end is near." - Jack Welch, former CEO of General Electrics


If you're not constantly striving to make changes in your business and challenge yourself and your team, you're already 'slipping'. Eventually, the business will soon come to a complete stop.
'Don't let this happen to you! Vow to yourself that you'll agree to do the following 3 things:
1. Find your mojo again
We are constantly seeing trade businesses hitting a growth plateau due to the business owner's personal lack of enthusiasm and motivation to push the business forward. Finding ways to keep your enthusiasm and passion for the trades alive is a must. The key to doing so requires that improve the following things:
Your health
Sometimes, a bit of energy can make a huge difference in the way that you approach your work. Eating healthy, getting a good night's sleep, and doing some exercise during your office days will give you the energy you need to attack the day feeling refreshed and ready to go.
Your mind
Even on days where nothing seems to be going right or you're just not in the mood for work, try to maintain a positive outlook. Consider the silver linings of your job and think about what got you into it in the first place.
Additionally, find a way to do things that make you happy while you work, not just on the weekend. Whether it's getting on the phone with a friend, listening to music or a good podcast, or anything else that won't prevent you from getting work done, find a way to do it!
Your connections
If you can think of it, someone else has probably gone through it. Find like-minded tradespeople out there and have a chat with them about whether they've ever experienced a boring plateau and how/if they managed to overcome it. You might pick up a few tips, or at the very least, find a way to work together and find a solution.
2. Light the fire in your team
Never hold back from engaging with your team. Teach them all you can, and be open to their thoughts and concerns. Developing a strong connection and friendship with your team is often all it takes to get you out of bed in the morning with a smile on your face.
Communicate often
Share and discuss your business goals and vision with the team. By talking about your business vision with energy and explaining their involvement, they will feel valued and understand that their work is contributing to something of greater value than just a simple day of labour. If you achieve this from the get-go, then their enthusiasm further down the track may help to keep you going.
Employee feedback
Encouraging feedback from your team members. They may come up with some great ideas that serve to keep your business moving in a positive direction. If the ideas come to fruition, they will reintroduce some excitement back into the workplace and help you snap out of the boring day-to-day.
3. Plan, plan, plan
Without a clear vision of what the future of your business looks like, it'll be hard to assess and prepare for plateaus. A business plan provides a clear, visible plan for the future of the business and outlines what steps need to be taken to ensure that you can avoid a boring routine.

Businesses with a plan see many benefits including:
Staying in business for longer - studies show that companies with a plan generate higher than average profits.
Comfort in knowing what to do - a plan will guide the actions of both you and your employees and act as a motivational tool!
Correctly allocating resources - a plan will help you decide what your employees should be spending time on, where your marketing budget will be allocated and more. No wasting time or money!
By striving to constantly challenge and improve yourself, your employees, and your business, you can ensure your business prospers in the future.
To help build a stronger business, try Tradify free for 14 days. No credit card required. No pressure. Or pop into one of our live demo webinars to see the app in action.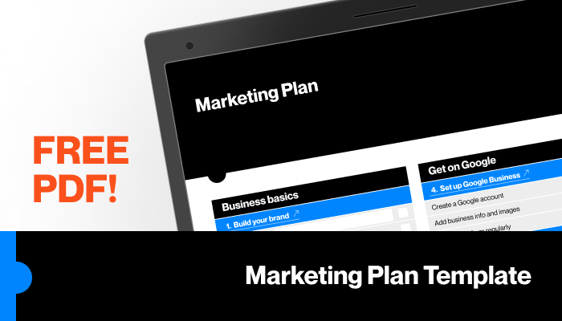 This is a guest article written by Angela Smith, co-founder of Lifestyle Tradie Group Pty Ltd. Passionate about helping trade business owners achieve business and lifestyle success, Lifestyle Tradie founders Angela and Andy Smith have spent the last 8 years mentoring trade business owners Australia-wide. They themselves are the owners and operators of an award-winning plumbing business!
---