Taking the paper out of paperwork
Two shops plus four install teams plus seven salespeople equals a lot of organising. For Brad Johnson of Brisbane-based BJ's Sound and Lighting, scheduling jobs, assigning tasks, and sending invoices manually would mean a lot of faffing about – and a lot of time that could be spent building the business.
"I have no idea why anyone would still be using paper – I recommend they get onto a digital system. It's so much smoother to use, it's quicker to get paid. Tradify was the perfect solution for us."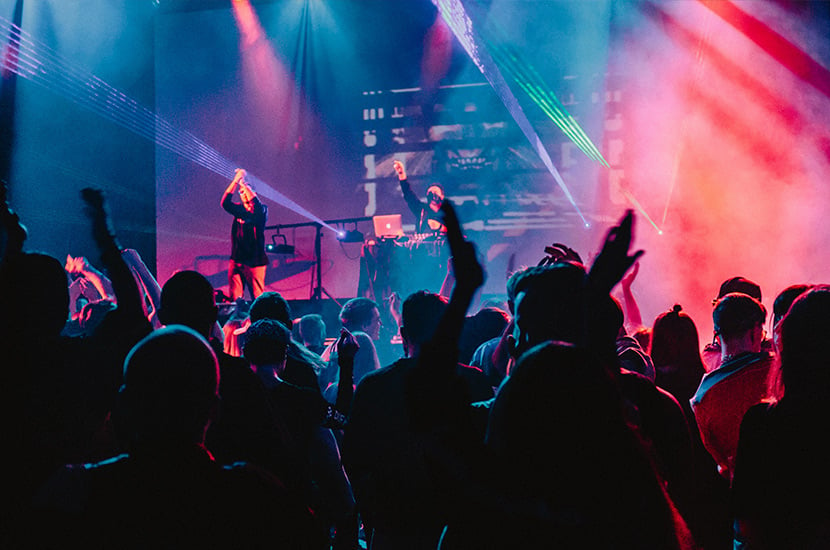 Finding the right tool for the job
Brad started BJ's Sound and Lighting over 30 years ago. Its speciality is high-tech lighting and sound for the hospitality industry – flash rigs for hotels, clubs, restaurants, even bottle shops.
The business had taken on more staff, more jobs, and had outgrown their previous management system. They needed a simple way to pull all their work and all their people together.
"We were running a system similar to Tradify, but a lot smaller, and we needed to go to something that was better suited to our business."
With the aid of his son who happens to be an IT expert, Brad went looking for solutions – but it wasn't easy. He needed something that could keep track of all the jobs, send out quotes and invoices on the spot, and schedule different install teams.
"Before we found Tradify, we'd been looking for a while at different programmes, but they all had gaps. They didn't do everything we needed. For example, one wouldn't do on-the-job quoting easily," he explains
Getting the whole team on the same (digital) page
With four install teams, getting everyone to the right place at the right time with the right gear could be challenging. But with Tradify, Brad has it down to a fine art. He assigns work through the app, teams log in to see what they're doing for the day, and Brad gets a clear overview of the next few weeks so he can see what's coming up.
"Our installers and people in our two shops all put the jobs in. Then I go through the jobs and assign them to different staff, normally for the next day or the following week. The schedule function is great for looking at the next two weeks to a month."
Because BJ's installs some pretty complicated gear, it also has ongoing maintenance jobs – checking lighting and sound setups, changing bulbs, and replacing wires. Tradify makes keeping on top of those maintenance jobs easy.
"One of the best features is being able to assign recurring jobs that come up every 6 or 12 months. I never have to put it in my diary," says Brad.
From pen to phone
At BJ's, paperwork that's literally on paper is a thing of the past. Because the install teams and salespeople are usually out and about, the whole business is run remotely.
As Brad explains, all the staff have the Tradify app on their mobile phones. They look at their tasks, assign work, and record details about each job while they're working. Brad goes through and checks the details every couple of days, then generates invoices through Tradify to send to the customers. Quotes are also done on the run, although for really big jobs, they do sometimes bust out the laptop back at the workshop.
"The system is so quick for us. We do lots of quotes from my mobile phone," says Brad.
He also uses Tradify time tracking which gives him good oversight over what his team gets up to, and makes payroll really simple.
Because most quoting and invoicing is done on the job, admin costs are minimal – this is pretty unusual for a business this size.
"I have mates who run their business on pen and paper. Their office staff is enormous, they do the paperwork on the job site, copy the paperwork that goes through to their office and the office has to do all the invoicing. Their labour costs are a lot higher than mine," explains Brad.
More info, fewer problems
With a big team and hundreds of different jobs, keeping a good record of important details is key. Serial numbers and photos of the completed jobs make it easy to prove that work has been done. it also makes it easy to deal with any complaints from customers. If the team that worked on a specific install job isn't available, anyone can look up the job record and see exactly what was done.
"We also use it for serial numbers – in the notes we take pictures of the SN with the date against it to prove the info is correct. Anything odd, we add it to the notes and it all gets sent to the customer," he explains.
"In a lot of our work we're required to have a security license, so we take a photo of what we've done for our security."
It's all about ticking boxes and keeping staff accountable so nothing is forgotten. GPS adds an extra layer of real-time visibility and accountability – for example, if a customer questions when the team will arrive, Brad can check to see where the team is at any time and confirm if they're on their way. This helps set customer expectations.
Like almost everything else about Tradify, that makes Brad very happy.
"The accountability of Tradify is brilliant. The whole system is easy and smooth to use. It's a seamless solution for us."
Brad gives Tradify top billing
Simple scheduling keeps install teams on track
Smooth, seamless, and simple to use
Built-in admin saves time and money
Scheduling recurring jobs makes it easier to offer great customer service
Time tracking and GPS keep staff accountable
Quick, easy quoting and invoicing
Key job details are retained and sent to clients
Drowning in admin at your trade business? Try a free 14-day trial, or pop over to one of our live demo webinars to see Tradify in action, and find out whether it's right for you.
---