There's a lot to get your head around when starting a trade business – there's planning to do, marketing strategies to build, staff to bring on board – and that's just the beginning.
Need help with planning? Download our free Business Plan Template for Tradespeople!
When you're fresh into business, you're standing at the bottom of a very tall mountain and to get to the top is no easy feat. Growing a business takes time, energy and a lot of elbow grease to get the best results.
Looking for advice specific to your trade? Check out our other articles:
So, how do you go about climbing that mountain? Whether you're newly established or 20 years in and looking for a modern refresh, here's how your trade business can reach its best potential.
Short on time? Jump ahead:
1. Decide who to hire next
Apprentices
Hiring an apprentice is a big milestone in any company's growth plans. But it's not always as easy as it sounds – finding the perfect match for your business is hard enough without the trade labour shortage that's being felt worldwide.
Make sure you're prepared to hire with our free interview questions:
Subcontractors
Taking on new staff doesn't have to be a permanent commitment. Hiring a subcontractor can help propel your business forward without the financial and administrative burden of long-term employment. Here are our tips for hiring and managing subcontractors.
Full-time employees
Feel like you need an extra pair of hands to help tackle your workload? Employing full-time staff is a sure sign that your business is growing. If all goes to plan, having one or more full-time staff members should take a lot off your plate so you can focus on winning work and maximising profit. Not sure whether a subcontractor or full-time worker suits your business better? We've weighed the pros and cons of each so you can choose the right option for your business.
2. Take a hard look at your finances
Cash flow
Between paying staff, investing in gear, and keeping up with operational costs, running a business comes with huge financial responsibility. If you feel like you're treading water where finances are concerned, it's a good idea to sit down and take a hard look at your cash flow. If you're really struggling, you can always hire an accountant, too.
Want to turn cash flow into profit? Try our free cash flow forecast template!
Charge-out rate
Calculating the right charge-out rate ensures that you are growing as fast as possible. A perfect charge-out rate means that you're not halting growth by charging too little, and you're not getting in the way of winning more work because you're charging too much.
3. Get the best admin solution possible
Efficient quoting and invoicing
On average, trade business owners spend over 18 hours on admin every week. If you want the business to grow, your business needs to be running at peak efficiency. Tradify's quoting and invoicing features allow you to create and send professional invoices, quotes, and estimates quickly and efficiently. It's as simple as letting Tradify do the hard work, while you focus on what really matters, like winning work and growing your business.
Keeping track of jobs
Securing an increasing number of jobs is a sure sign your business is growing. But, if you can't keep up with growing demand and start to miss jobs, you'll end up having some very unhappy customers to deal with. Tradify's scheduling and job tracking features will help you keep tabs on all your jobs, giving you a real-time view of active, upcoming, and past jobs.
Easy and professional enquiry process
An enquiry is the first communication you'll have with new clients. To make sure it's not the last, you need to leave a lasting good impression. Tradify's enquiries feature streamlines messages from your email, website, and phone so you can respond quickly and never miss a job opportunity.
4. Refresh your website
To market your trade business, an online presence is critical. If people can't find you online, they'll find an alternative instead.
Your website is likely to be the first place prospective clients will read about your business, and you want to make sure they get a good impression. Remember the basics of modern web design – keep it simple and professional, with essential info about your company and the services you offer.
Not all that flash with your technology skills? Check out our guide on how to create a website for some inspiration.
Tradify's Instant Website
As well as making job management a breeze, take a look at how we're making websites quick, easy, and affordable with our feature: Instant Website.
Please note: This feature is currently available for all Tradify customers and is an additional (and optional) cost to your Tradify subscription. You can view your Instant Website during your free trial, but you'll need a paid Tradify subscription to go live.
5. Register with an online directory
Gone are the days of the Yellow Pages – they've been replaced with online business directories. They're an affordable way to get your business into the public eye. There are lots of directories available specifically for tradespeople.
Find one or more that suit you, register, and watch the work roll in.
6. Invest in quality photography
It doesn't matter what industry you're in – photography is important. You don't have to hire a professional photographer, just make sure your photos are good quality, in focus and showcasing the best of your business. If hiring a professional is out of the question, use your connections and ask a crafty friend to help you out.
More of a DIY kind of person? Check out our blog on trade business photography.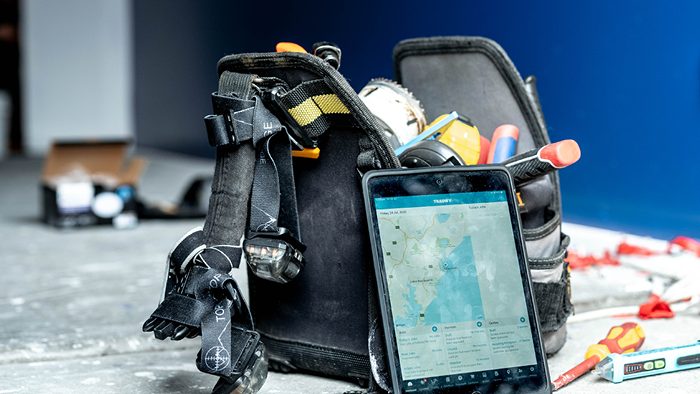 7. Use free online tools
You don't have to spend a fortune on marketing to get your trade business out there. There are plenty of free online tools to help spread the word.
Consider tools like MailChimp, which exists purely to help grow businesses by sending newsletters, surveys, and special offers to your customer database. Their basic monthly plan is free, with the option to upgrade to their premium service.
There's also Google My Business – an essential tool if you want to be found with Google Search and Google Maps. If you're feeling out of your depth navigating the world of Google, check out our guide to using Google My Business.
8. Rely on customer reviews
People trust real people. According to Forbes, 84% of people trust online reviews as much as a personal recommendation, and 74% say that positive reviews make them more likely to trust a local business. Therefore, online reviews are crucial for securing more work and growing your trade business.
Not sure where to start? Here's how to get 5-star reviews for your trade business.
If you're still feeling flustered at the thought of marketing your business, our free marketing plan for tradespeople can help get the wheels in motion.
9. Social media
Social media falls under the digital marketing umbrella – but it's a whole different kettle of fish. If you aren't using social media to promote your business, you should probably consider it. Thousands of tradespeople use social media to build online communities, share business news and secure more local work. Here are our top how-to tips for nailing your social media presence:
Keep it cool
Sure, you want to market your business – but let your reputation and professionalism do the talking. Any over-the-top sales speak will have people turning away.
Be efficient
If you're using social media to promote your services, you need to be able to reply to messages promptly. It's easy for people to give up and reach out to someone else, but if you're quick on your feet, that won't happen – and you'll secure the job.
Share your portfolio
From travel destinations to restaurants, people use social media as search engines these days – and a tradesperson is no different. A prospective client will likely scroll your social profiles to learn more about you and see your work. Showcase a few recent projects so they can see why they should hire you.
Be the expert
Use your platform to share insightful articles or news related to your trade. That way, when people are looking for advice and information, they'll know you're skilled and informed – and you're likely to win more work.
Link to other platforms
Social media platforms are fast-moving, and there isn't always time in the day to update your Facebook profile, Instagram, YouTube and LinkedIn. Repurpose content across your social media platforms and be sure to add a link to your website so that people can see more information and detail if they want it.
Social media platforms are a dime a dozen, and there are more popping up all the time. This can be daunting if you're new to social media, but we've got you covered. For more in-depth tips and tricks, check out these blogs: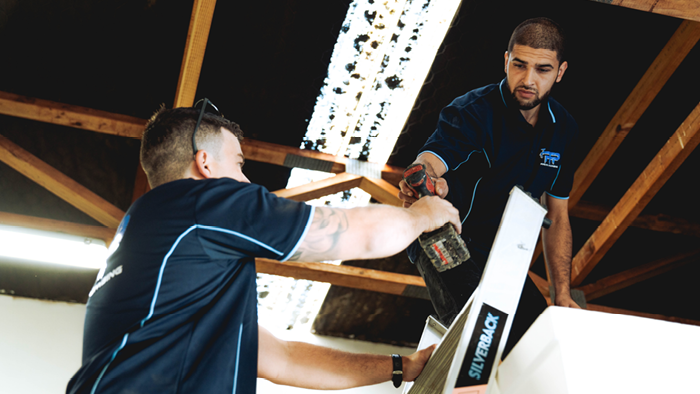 10. Offline marketing techniques
Your client base is likely to be far-reaching – from private homeowners in their 70s to commercial worksites and college graduate flats. Your marketing must cater to all groups – which is why you can't solely rely on social media and modern digital marketing techniques.
Here are some strategies to consider:
Place a print ad
There's still value in the traditional newspaper or community newsletter ad. Remember, the aim is to cast a wide net – and not everyone will be up to speed with social media or searching the web. While these days it might be considered old-school, an ad is worthwhile for older generations or anyone still patient enough to read the Sunday newspaper.
Use your vehicles
Got a company vehicle or two? There's no better way to get your business out there than to market it on your car for the world to see. It's a simple and effective tool, and a company vehicle will make your team look more professional when turning up to jobs.
Get in uniform
Staff uniforms or t-shirts are a win-win – they keep your staff looking sharp and part of a team, and they're an easy marketing tool. An increase in visibility means greater recognition – and more growth for your trade business.
Leverage your connections
News travels fast – and a good old-fashioned chat can spread the word. If you want to grow your business without breaking the bank, make some connections. You never know what business might come from a casual chat with a neighbour, colleague or friend of a friend.
More formal business networks may also exist in your local area. Never underestimate the power of networking – it could be key to growing your trade business.
Design a business card
Some say they're a thing of the past, but we say they're a great way to market your trade business. A few business cards could come in handy when you're passing the local bowls club, supermarket noticeboard or your neighbours' letterboxes. Plus, they're an instant, no-fuss way of giving your details to future clients – no marketing spiels or Wi-Fi connection needed.
11. Review, re-evaluate and reset
Things can change drastically over a few months. You can easily get swept into the motion of running a business and be doing things the same way 10 years on – and your business could be suffering because of it. It's important to take an occasional step back to review how things are going, re-evaluate and refresh areas that need it.
Here's how you can check on your business and take things to the next level:
Review your finances
If you've got your business running smoothly, you probably keep good track of your finances. The best practice is to review your finances at least once a year – particularly if you're wanting to grow. Are your expenses running higher than last year, are you losing track of timesheets or forgetting to charge for materials? All these things could be causing a loss.
To keep swinging in the right direction, read our guides:
Take a break
When was the last time you completely switched off being boss and had a holiday? This might sound counterproductive, but taking a break can be beneficial. Time away from the tools will help you look at your business from a different perspective and empower your staff too.
To learn more about how taking a break benefits a growing trade business, read how to keep your trade business running while you're on holiday.
Check with your staff
Without your staff, you have no business. So, how often do you ask them for feedback or check in on them? Forget to do this, and you'll have a hard time growing your trade business. Simply, if you don't care about your staff, they won't hang around. A team that feels supported will benefit the growth of your business long-term and attract new employees when you need them, too.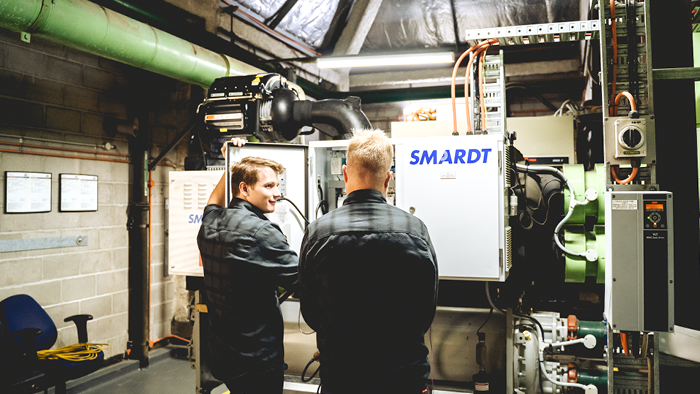 12. Refresh how you do things
It's easy to do things the way you've always done them – why fix something if it ain't broke, right? But, if your trade business isn't progressing the way you'd like it to, it might be time for a refresh. A successful business is always on the lookout for ways to expand so, here are our tips on how to do that.
Hire someone new
If you're run off your feet and can't keep up with the work, then it might be time to get someone on board. But knowing when to take on a new staff member isn't as easy as it sounds – and it could either make or break your business. You need to make sure that hiring a new team member isn't going to bust your budget, interfere with your current team or be detrimental in any way to business growth.
Tradify's guide on how to hire an apprentice will help you choose the right person.
Upskill staff
An investment in your staff is an investment in your business. If they're never given the opportunity to improve their skillsets and knowledge, then how do you expect your business to grow? Providing your staff with the resources to expand their careers means you'll reap the benefits too.
Target a new audience
Even with a handful of trusted clients who have been with you for more than a decade, you need numbers to make the big bucks. If business is moving slowly, it might be time to market it further afield. Why not reach out to the local schools or co-working spaces, or advertise in a different neighbourhood? The bigger your reach, the more chance you have of scaling your business.
Update your services
A modern, forward-thinking and innovative trade business doesn't lose customers – it grows. Even if the grey hairs are starting to show, we've got some ideas up our sleeves.
If you're in the HVAC industry, you should keep up to date with the latest heating technology – so you never have to turn a job down for lack of skill. And if you're in the electrical business, you should consider upskilling your team so you can offer EV charger installation.
Whatever trade industry you're in, do some research and make sure you're one step ahead – it'll see you make huge growth long-term.
Streamline business processes
Do you have efficient systems for managing jobs and staff, or are you doing things the old-fashioned way? In a digital age, the latter is going to curb your business growth. Tradify helps you keep tabs on jobs, staff and materials – so you can spend less time chasing paperwork and more time expanding your business.
To see how job management software could benefit you, check out our blog on how Tradify will help you run your business.
Partner with another business
What better way to expand your business than to join forces with another? The opportunities are endless. If you own a building company, partnering with a reputable painting business could become a thriving collaboration. Or if you're in HVAC, an electrical company could help you broaden your horizons.
Your clients will love how hassle-free it is to kill two birds with one stone – and you're bound to secure more work. Not only that, but you've also immediately got access to a new client database – and your customers have instantly doubled. Plus, news travels fast. You'll have people talking about your glowing business partnership all over town – which is another way to get more work down the pipeline.
13. Put in the hard yards and watch your business grow
Having a trade business is great. Having a thriving trade business is even better. But growing your trade business takes time, motivation and perseverance – and you need to have the steps in place for it to happen. The first places to look at are your marketing, finances and staff situation – without those sorted, you'll have a hard time growing the rest. But with a bit of work, your business will soar to new heights.
You want to make sure you're organised when business starts rolling in. Tradify can help you do that – no matter where you are in the world. Sign up for a free 14-day trial.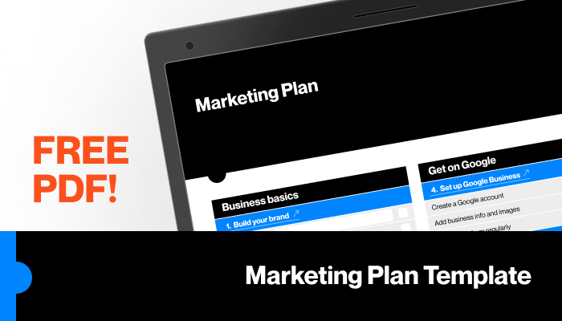 ---