The recent building materials shortage first appeared when COVID-19 hit and factories around the world were forced to shut. As a result, shipping delays have become the new normal, and the price of materials has skyrocketed. More than a year on, it doesn't look like things will improve anytime soon.
So, what's the solution? We've taken a deep dive into what's going on around the world, why, and what you can do to keep your trade business ticking over.
Want to assess more than just the market? Consider, diving into your cash flow with our free cash flow forecast template!
Short on time? Jump ahead:
1. A closer look at the issue
Everything from ladders, timber and steel to tiles, cement, paint, plaster and even shower fittings have been affected by the building materials shortage. It's an industry-wide issue that not only impacts productivity, but your ability to confirm and book jobs, your cash flow, and your charge-out rate too. For an industry already short on workers, the long-term effects of this building materials shortage could be far-reaching.
A timeline of events
Factory closures: Globally, factories have been forced to close their doors.
Interest rates decline: Since the pandemic, global interest rates have plummeted. In many countries, rates are the lowest they've ever been.
Housing market shift: The dramatic drop in interest rates has caused the housing market to go crazy, with people wanting to secure low rates to buy or build a home.
Huge demand leads to higher prices: For factories still in operation, that pressure has resulted in more demand for materials which is driving prices up.
Future concerns: Many fear that the effects of these supply chain issues will only continue to increase, with their impacts stretching as far as 2023 or beyond.
2. UK building materials shortage
With high demand and low supplies, prices for some building materials have risen as much as 97% in the UK in the last year. The pandemic was a catalyst for an increase in property renovations, with thousands of Brits putting their holiday funds into their homes instead. At the same time, factory closures have stretched supply chains even further.
How Brexit has influenced supply
Around 60% of imported building materials for UK construction projects comes from the EU. Up to 90% of softwood used for building homes, for example, would normally come from mainland Europe. Complications with imports following Brexit, combined with stricter border controls due to COVID-19, means everything is taking longer and costing more money.
These two issues have also caused thousands of tradespeople to return to their home countries in Europe. With no one to replace them, there just aren't enough tradespeople, labourers, or lorry drivers. Many UK-based tradespeople have no choice but to increase their prices to keep up with the demand.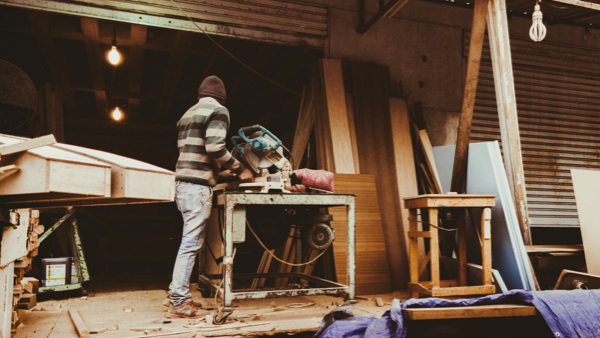 3. US building materials shortage
With existing houses priced largely out of reach, many have shifted to building new homes in more rural areas, adding pressure to the global materials shortage. On top of that, thousands of Americans have turned to home renovations amid pandemic lockdowns, pushing the demand even further.
With so much uncertainty at the beginning of the pandemic, many mills were forced to slow down, implement new safety protocols, or shut down completely due to restrictions. Many lumber producers saw an impending recession, so they cut back on production or took downtime. That, mixed with a surge in home buying and renovation, has set the scene for undersupply. Now, there's a huge backlog of demand for materials, and prices have tripled in just a year.
4. Australian building materials shortage
Builders across Australia have reported delays of more than six months for their supplies. Materials that used to take one week to arrive are now taking months.
When the pandemic hit, the government announced a HomeBuilder scheme to keep tradespeople in work. The scheme offers tens of thousands of dollars for new home builds and renovations. With over 100,000 applications for the scheme and historically low interest rates, Australia has experienced a mini housing boom.
That's caused an even higher demand for supplies and materials at a time when they aren't available, leaving tradespeople with a lot of work, but not a lot of materials.
5. New Zealand building materials shortage
The NZ housing market is out of control with properties selling faster than they're being listed. That, along with the KiwiBuild incentive and the government's goal to build 40,000 new homes, means there's a huge demand for building supplies — most of which are imported from overseas. Some tradespeople have reported waiting up to six months or longer just to get their materials.
Costs are rising just as quickly as supply is falling. There have been reports that building supplies, particularly timber, could continue to rise well into next year. To make matters worse, most of the timber from New Zealand's forests is sent overseas – leaving none for local builders.
The subject also came up in Episode #007 of our Behind the Tools podcast. Pete Langford joined us on the show and discussed how the timber shortage is affecting businesses in New Zealand.
6. Finding a solution – what you can do
It looks like the materials shortage won't be letting up anytime soon. With that in mind, you need to focus on finding ways to navigate it. Here's what you can do:
Pre-order your supplies
Ordering materials in advance is your best chance of securing what you need to keep working. It'll give you more certainty about booking clients ahead of time, and confidence that when supplies are available, you've got your name down for them. If you don't pre-order your materials, you could get halfway through a job and then wait months to get what you need to finish it.
Communicate with clients
Your customers will understand, but only if you keep them in the loop. Talk to them regularly to curb any impatience. In a situation that's completely out of your hands, keeping your clients up-to-date is key to business survival.
Keep in touch with suppliers
Retaining a good rapport with your supply chain is always a good idea but right now, it's critical. You'll want to hear of any updates in the pipeline and get first dibs on supplies when they arrive.
Think of others
Stockpiling isn't going to solve this crisis. As much as you want to make sure your clients are taken care of, don't be the one who takes more than your share and leaves everyone else with nothing. Be smart about your orders and make sure you've covered your bases – but not at someone else's expense.
7. Get organised and carry on
We're smack bang in the middle of a building materials shortage right now. But the show must go on.
To keep your trade business moving forward, you need to be organised, order your materials in advance and most importantly, talk to your clients and suppliers regularly. With resilience, hard work, and communication, your business has the best chance of getting through this in good shape.

Keep track of your jobs and materials using Tradify so you can be sure you're ordering exactly what you need. Start your free 14-day trial today.
.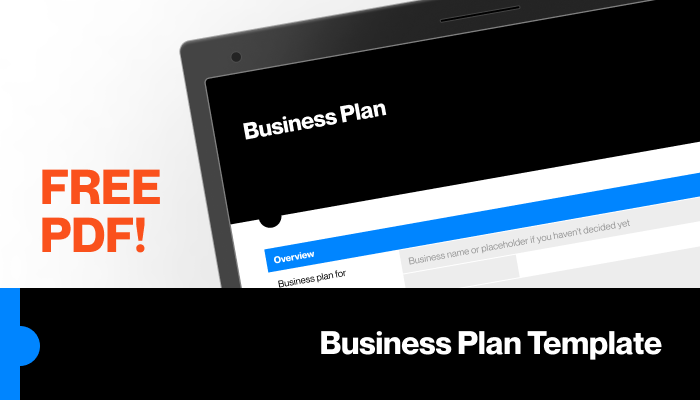 ---