It's impossible to deny we're in the middle of a climate crisis. For the most part, construction needs to do better – with a third of all waste produced coming from the building sector. So, what's the solution for a greener, more sustainable trade industry?
Want improve your business and get ahead of the competition? It all starts with a great business plan. Try our free business plan template for tradespeople!
Part of the answer is using eco-friendly building materials. Here's what you need to know to get a head start.
Short on time? Jump ahead:
1. Sustainability goals across the globe
As the world becomes more environmentally aware, there's pressure on the construction industry to up its eco game. Tradespeople are getting on board, and sustainable building materials are having their moment (which we suspect, will be here to stay).
Sustainability in the UK
The UK has announced its goal of reaching net-zero emissions by 2050. To achieve this, there's been a focus on energy efficiency in homes, pushing homeowners and tradespeople to think more sustainably. And the UK has already made headway:
It's clear that Britons are getting on board the sustainability train, and it's time for your trade business to jump on too. The British Assessment Bureau has some good ideas on how construction could be more sustainable in the UK – like using renewable energy, sustainable materials, and recycled plastic.
Sustainability in the US
The construction industry in the US is upping its game in sustainability, with many factors being considered for change:
Tradespeople in the US, one of the world's most powerful countries, should start acting on these ideas now and become leaders in US sustainable construction.
Sustainability in Australia
The Aussies are on board with sustainability too, making huge progress in recent years:
The Australian government has set goals: all new buildings must operate at

net-zero energy by 2030

, and all buildings, regardless of their age, must operate

net zero by 2050

.

The Building Code of Australia

is currently undergoing multiple changes to prepare and support these goals, so now's the time to learn more about them and make changes to your trade business.
There are plenty of online resources available to help builders on the sustainability path – check out The Australian Building Sustainability Association, the Green Building Council Australia and Positive Footprints.
Sustainability in

New Zealand
In a country that tries to keep its environment as green as the mountains that run through it, it's no surprise New Zealand is already gaining ground in eco-building:
The Passive House Institute (PHINZ)

is on a mission to educate and encourage the public and the building industry on improved energy efficiency and indoor environmental quality in New Zealand buildings.

The government is putting pressure on the building industry to 'go green' in a bid to produce warmer and drier homes with a lower carbon footprint.
These small steps are just the beginning for NZ, so it's a smart move to up your knowledge and become a leader in NZ sustainable construction.
Want further reading? Check out these resources: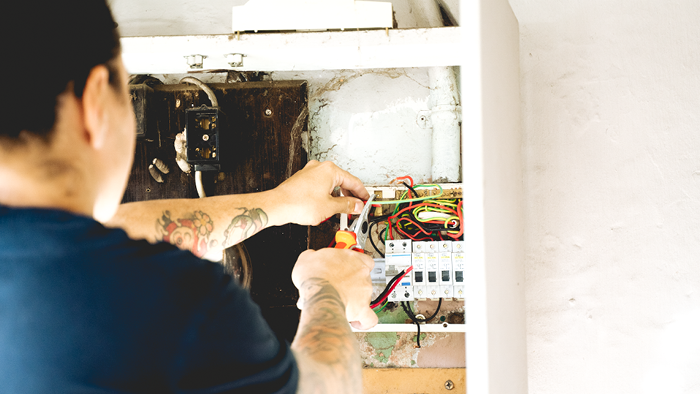 2. Sustainable building materials to look into
To achieve a more eco-friendly industry, we need to look at the materials we're using. The energy required for production, reusability and longevity of materials comes into play. Ideally, we'd also source more materials locally or closer to home, to reduce the effect that freight and transportation have on the planet.
Sustainable building materials are resource-efficient and environmentally responsible, using less water and lowering the carbon footprint of a home. In the last year, the green materials market grew 10.1%, and it's expected to grow by more than $100 billion by 2025. That's good news for tradespeople wanting to establish sustainable practices, but you'll need some insight before you start sourcing.
When choosing sustainable building materials, tradespeople should ask themselves questions like:
Is this material going to stand the test of time, or will it likely need to be replaced with great frequency?

Will this material help reduce a building's energy consumption?

What is the cost in natural resources and nonrenewable energy required to work with this material?

Can this material perform well for a number of uses and with a diverse array of building occupants?
Natural materials
Pine
A versatile material that can be used for everything from making furniture to building entire homes. Pine trees grow in the UK, US, Australia, and New Zealand, so they're easily accessible for local projects.
Other wood
It's strong, durable and can last for hundreds of years when taken care of. But it should be wood that's been sourced sustainably, so you need to choose wisely. When responsibly sourced, wood has a very low carbon footprint. New planting will replace trees that have been cut down, aiding oxygen generation and removing carbon from the atmosphere.
Beeswax
Beeswax is a natural and renewable product that helps prevent rust. You can coat materials in it to make them last longer. Plus, you can coat your nails and screws to prevent them from splitting wood. Beeswax can also be used as a lubricant for wood and furniture.
Clay
Clay has been used in construction for centuries, and a huge number of the world's buildings have clay in their structure. It's a natural resource that's durable and long-lasting – making it a great sustainable option.
Cork
When cork is harvested from a living tree, the tree is unharmed and continues to grow and produce more cork. Even when cork is bent and moved, it will revert to its original shape. Cork can also be used as a thermal insulator.
Straw
Straw is a natural material that's easy to harvest and replant with minimal environmental impact. With great insulation and sound-proofing properties, straw bales can be used in frameworks such as walls and ceilings. Straw is also an eco-friendly solution for binding concrete or clay.
Hemp
One of the most versatile and beneficial plants on earth, hemp can be used for nutrition, textiles and fuel. Now, hempcrete is gaining popularity in the construction industry. It's waterproof and fireproof with insulating properties, making it an impressive eco-friendly alternative to concrete. Hempcrete is also CO2 negative, absorbing more CO2 than it releases.
Bamboo Veneer
Despite the advancements in fabrication techniques that yield increasingly innovative building materials, wood continues to be a favorite option for both customers and contractors alike. The problem is that wood is not a very sustainable material, as it requires extensive processing to get construction-ready and leads to deforestation, as the cycle to get a tree ready to produce timber can take decades in some cases.
As a more sustainable alternative, contractors are considering the benefits of bamboo plywood. When finished, bamboo veneer offers an appearance that is nearly indistinguishable from natural wood products, making it a great choice for flooring, cabinetry, and shelving. However, bamboo--which is classified as a grass--has a much higher yield per acre than timber, and a plant can be harvest-ready in as little as three years, making it the much more sustainable choice.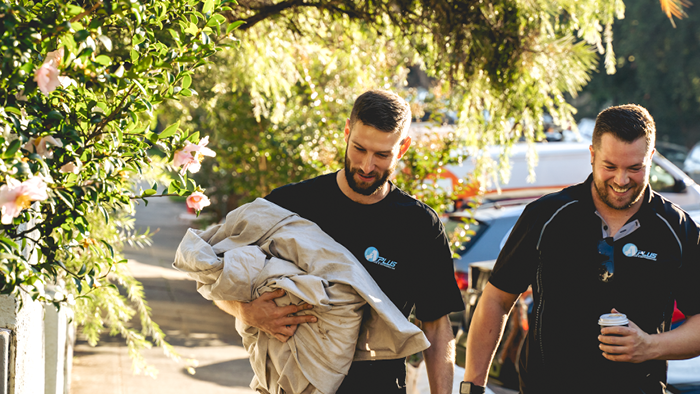 Recycled materials
Reclaimed wood
There's nothing more sustainable than using second-hand building materials that already exist. Repurposing old wood saves cutting down trees and reduces wood waste going to landfill. With most of the benefits of new wood, and the added advantage of being more durable (and wider in some cases), reclaimed wood is a great solution for flooring, cabinetry and structural framing.
Recycled plastic
Plastic is one of the world's biggest polluters, and often it's unnecessary to create new plastic. People all over the world are putting their ingenuity into recycling plastic, turning old plastic bags into fences and face masks into roads. Recycled plastic can be used for a range of construction needs from making furniture to roofs, floors and fences.
Reclaimed steel
Highly versatile and able to withstand even earthquakes, steel is an obvious choice for a lot of projects. But it's not always necessary to source new steel. It's 100% recyclable and can be used over and over without losing its strength or durability. It won't burn, it's long-lasting and can be used for anything from structural to decorative work.
Other materials
Insulated Concrete Forms (ICF)
Although there are a host of reasons to choose ICF when framing a building, its elite sustainability is the primary driver of its burgeoning popularity for new construction projects.
A study performed by CLEB Laboratories was able to quantify the thermal mass effect of ICF structures, with thermal mass described as a material's ability to control unwanted heat transfer between a building's interior and exterior to create a stable interior temperature. Their findings revealed that an ICF-framed wall had 60% less energy loss than a typical wood-framed structure.
In addition to energy conservation, some other sustainable features of ICF framing include:
Ability to be poured and set on site using

tilt-up wall construction

, reducing the need for heavy machinery and fuel-consuming transportation

A solid, one-piece fabrication that eliminates small crevices found in prefabricated wood panels, creating an airtight barrier that prevents the transfer of air, moisture, or debris

Extremely resistant to damage from fire, insects, and natural disaster
Metal Siding
To create a truly durable building envelope, pairing ICF framing with innovative steel plank siding is a particularly strong choice. Although metal siding has traditionally gotten a bad rap for its utilitarian appearance and limited style selection, modern products are fabricated in a wide array of colors and designs that not only maximize durability but help ensure the curb appeal of any type of building.
In addition to its elite durability that will help it last the life of the building without requiring replacement, modern steel siding offers the following sustainability features:
Low-maintenance upkeep, allowing it to be quickly power-washed without the risk of raising, cracking, or fading

Highly resistant to insects, fires, and all forms of inclement weather

Recyclable and transferable to allow for repurposing or new fabrication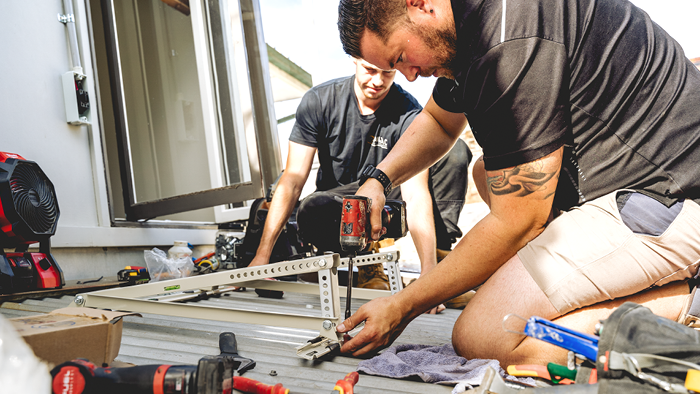 EPDM Roofing Membrane
It takes a special kind of roofing to adequately protect the flat roofs that distinguish most commercial buildings. In addition to being under constant bombardment from the sun's damaging ultraviolet rays, commercial roofs will also see increased foot traffic compared to residential roofs due to factors such as:
Rooftop patios

Commercial solar panels that must be frequently cleaned and maintained

Their function as an emergency evacuation area

The presence of specialized equipment in industrial buildings that must be regularly utilized and serviced
When all of these factors are considered, many contemporary contractors continue to turn to EPDM roofing membrane to service new construction in commercial buildings. Known for its elasticity and toughness, EPDM is a synthetic rubber compound fabricated from natural gas and oil that stands up extremely well in the face of foot traffic and UV exposure to make it a sustainable, long-term roofing solution.
Rooftop Insulation Board
To further solidify the roof and make the most efficient building envelope possible, it is a good idea to install flat roof insulation with an EPDM roofing membrane. As snow and ice tend to linger a bit longer on flat than pitched roofs, the stable, long-term R-value of flat roofing insulation can help ensure that interior temperatures in commercial buildings remain consistent regardless of the weather conditions. Other attractive features of rooftop insulation include:
Minimal long-term moisture retention

Low global warming potential and zero ozone depletion potential

Multiple thickness and compressive strengths
Acoustic Ceiling Clouds
One prevalent trend in modern construction is to build multi-purpose facilities that are equipped with ample flex space. These types of structures have few interior walls or permanent fixtures, allowing for easy rearrangement of spaces to set up for special occasions or switch between tenants. Among the sustainability benefits of these open-floor facilities include fewer resources required for renovation and greater flow of natural light to reduce dependence on electricity.
Despite the many benefits of building more diverse, multi-purpose facilities, one concern for architects is how to prevent the unwanted transfer of sound in the absence of walls. To remedy this problem, new construction facilities are increasingly turning to acoustic ceiling clouds. In addition to dampening sound volume, reducing echoes, and swallowing up background noise, contemporary acoustic ceiling clouds can create visual breaks in large, open spaces that are not possible with more utilitarian drop-ceiling insulation.
Precast concrete slabs
Concrete is made from natural materials, but a lot of waste can be involved in the process. Precast concrete is rated higher on the sustainability scale because it requires less water and energy to produce and use. It's premixed so the measurements are tighter and more precise, creating less waste overall.
Unfired clay masonry
Also known as earth masonry, these clay bricks aren't fired like conventional bricks. Instead, they're air dried, which improves their strength, prevents shrinkage and emits fewer toxins. The natural properties of unfired clay masonry make it a robust and fire-resistant material.
Ferrock
Ferrock (ferrous rock) is a strong and flexible alternative to cement. It's created from steel dust waste that would otherwise be discarded. When ground glass is added, it creates iron carbonate, which binds carbon dioxide from the atmosphere into the ferrock. The benefits of ferrock are huge – it absorbs more carbon than it emits, and it's usually a cheaper alternative, given it's a by-product of waste.
Timbercrete
Timbercrete is an Australian invention that uses a blend of sand, cement, sawmill waste binders and a non-toxic deflocculating additive. Using renewable energy from the sun and wind, the mixture is cured into a building material, then converted into bricks, panels, pavers and blocks.
With a few awards under its belt now, Timbercrete is quickly gaining popularity for its thermal insulation, flexibility and durability. Timbercrete products are also typically lighter and larger than other building materials, and it's now being used in residential and commercial properties and landscape projects.
Stabilized Gravel Parking Spaces
A pristine parking lot can make any new building truly stand out. However, the asphalt and concrete lots adjoining most new construction projects tend to degrade much faster than the building itself. Asphalt is notorious for developing cracks and potholes that must be continually repaved, while concrete is readily stained by leaking car fluids, requiring meticulous cleaning efforts to restore to a presentable condition.
As a result, stabilized gravel is the superior choice when designing low maintenance parking lots. While loose gravel lots have traditionally had issues with rutting and clumping, innovative permeable pavers use a grid-lock underlayment that holds the gravel in place. Gravel parking lots are impervious to the effects of inclement weather and can be easily touched up to ensure optimal aesthetics, making them a durable, sustainable choice to pair with any new commercial project.
3. Residential sustainability improvements
In the UK, poorly insulated homes could be more of a threat to the climate than petrol cars, in part due to gas heating. If we want to create more eco-friendly homes globally, it's vital something changes – now. These small changes will make a huge difference:
Insulation
Part of the issue is homes aren't properly insulated. Efficient insulation using sustainable materials is the first big step towards creating eco-friendly homes.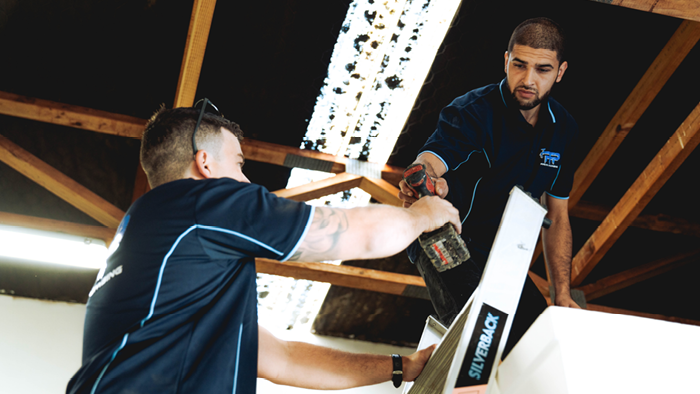 Solar power
If you're building a house, the most obvious solution is to position it to benefit from the sun. This will keep the house warmer, and solar panels on the roof can generate hot water and power.
Heat pumps
Heat pumps take their heat from the ground and the air outside, making them a more eco-friendly solution than gas boilers or home fires.
Water-efficient solutions
Water efficiency is a crucial part of making a home more sustainable. The easy solution? Install showerheads and taps that restrict water usage.

4. Going green in your trade business
The UN's most recent climate crisis report makes it clear the world needs to be more environmentally conscious. The demand for eco-friendly solutions is ever-increasing in construction and sustainable practices will soon be the norm, so you'll have a good head start if you get on board now. Materials aside, here are a few easy changes you can make that will be good for the planet, and your business too.
Switch to digital
Still using a pen-and-paper system? Think of all the paper you'd save if you ditched the diary and went online. Plus, you'll benefit from automated processes and workflow efficiencies. You can try Tradify for free, to see how it can help streamline your trade business.
Set goals
Rome wasn't built in a day, so don't try to change everything overnight. Put some sustainability goals in place, share them with your staff and ensure you take active steps to achieve them.
Educate staff
If you've got employees, get them on board with your sustainability efforts. Involve them in the process of switching to more eco-friendly alternatives, so everyone's up to speed on the eco-front.
Invest in tools
What may seem like a big expense at the beginning is sure to pay off long-term, both for your pocket and the planet. Next time you need new tools or equipment, invest in some that are durable and made to last. Or you might want to consider purchasing second-hand.
Recycle where possible
Instead of throwing waste into the bin, think of how you could reuse or repurpose it. If there's no way it can be reused, recycle as much as you can, so it doesn't end up in a landfill.
5. Sustainable solutions for a better future
With governments in the UK, US, Australia and New Zealand tightening up their goals for the planet, there's never been a better time for change in the construction industry. The world's going green, and tradespeople need to as well. There's some good news – a few easy swaps to eco-friendly materials will give you a head start towards building a sustainable trade business and doing your part to fight the climate crisis.
Save paper and go digital with Tradify, the job management software trusted by tens of thousands of tradespeople. Start your free 14-day trial today.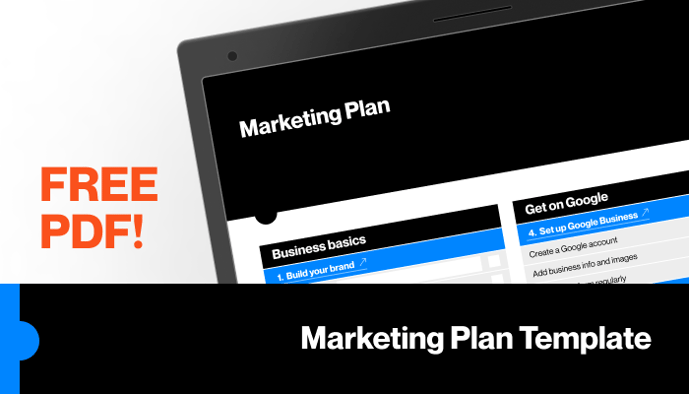 This article was written in collaboration with Sam Willis, a contributor to Innovative Building Materials. Sam is focused on helping fellow homeowners, contractors, and architects discover materials and methods of construction that increase property value, maximize energy savings, and turn houses into homes.
---