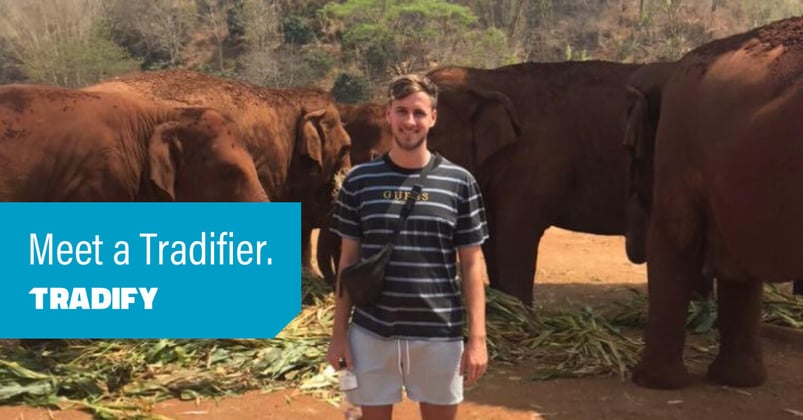 Who are you and where do you consider your hometown to be?
I'm Ed Needham from Canterbury in the UK.
What do you do at Tradify?
I'm an Inside Sales Specialist on the UK Sales team. So I chat with trade businesses who are evaluating Tradify to help them see if we are the right job management tool for their trade business - which of course, we usually are. ;)
When did you start at Tradify?
Only a couple of weeks ago. It's been a great experience so far meeting Tradify team members virtually across the business in the UK and in New Zealand.
The best thing about working with Tradies is…
Having worked on sites for a year after uni, I can definitely say the best thing about working with tradies is the banter! They're always up for a laugh.
What's the top priority in your role, right now?
My first priority is getting to grips with the Tradify system so I can best advise trialists on how to make the most of it.
Favourite feedback from a Tradify customer?
I'm looking forward to signing up my first customers and getting my own feedback, but until then here's the feedback on Tradify from one of our customers that came in this week:
"It's BLOODY LEGEND to use!!!" - Pet Doors R Us
What are you most excited about for Tradify?
I'm really looking forward to helping grow Tradify's presence in the UK and increase the number of UK tradespeople who are using Tradify.
Finally, some quickfire questions:
Cats or dogs?
Definitely dogs. Here's a pic of my dog Lacey!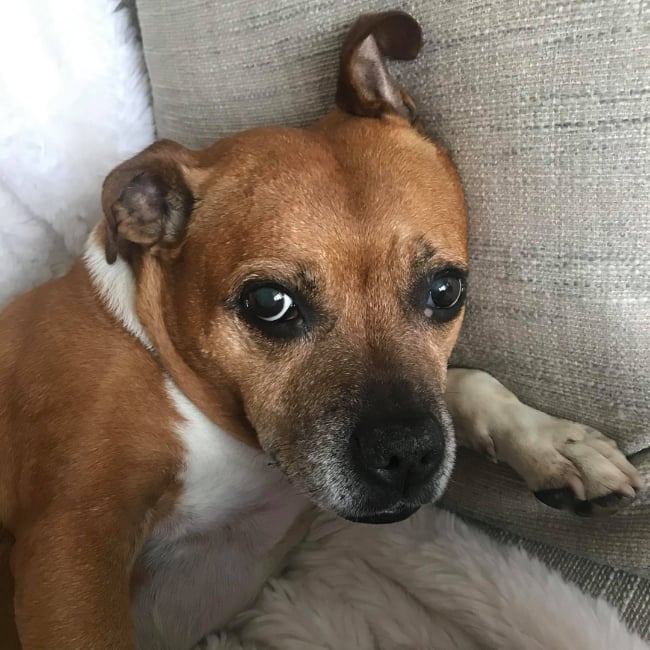 Snow or Sand?
Sand for sure, I love the beach!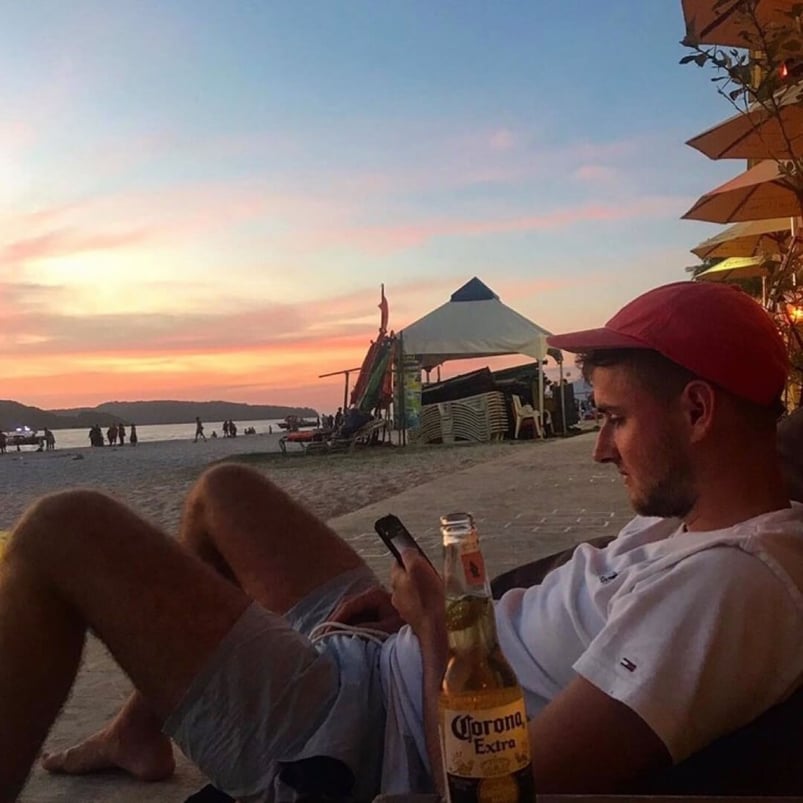 In my downtime I…
Pre-lockdown you would find me in the pub with friends but these days I'm attempting to cook or exercising.
On a scale of 1-10, my DIY skills are…
2. I wouldn't trust myself with anything more difficult than IKEA flat pack furniture!
If I was a tradie, I would be a…
My uncle has a dry lining business so I'd probably go down that route.
My favourite holiday was to…
Earlier this year I travelled around south-east Asia which was amazing!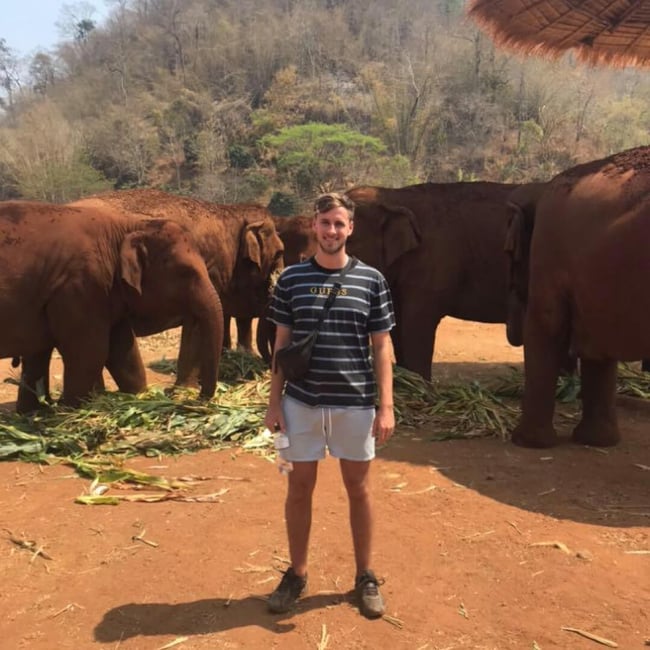 My favourite Tradify office dog is…
Since I started during lockdown I haven't met any of the Tradify office dogs yet. I hope one day I'll have an opportunity to meet some of the dogs in the NZ office.
The last song I added to the Tradify playlist was…
I'm yet to add anything but it would probably be an Arctic Monkeys tune.
My secret productivity hack is…
Half hour slots at the beginning, middle and end of the day focused on all of my admin. It means I can focus the rest of my time on speaking to and helping tradespeople with their free trials.

Give Tradify a go for yourself
Keen to see how Tradify can improve your trade business? Check out our 14-day Free Trial or jump on one of our weekly 30-min demo webinars to see Tradify in action.
Stay tuned for our next blog in this series or meet another team member below.
---