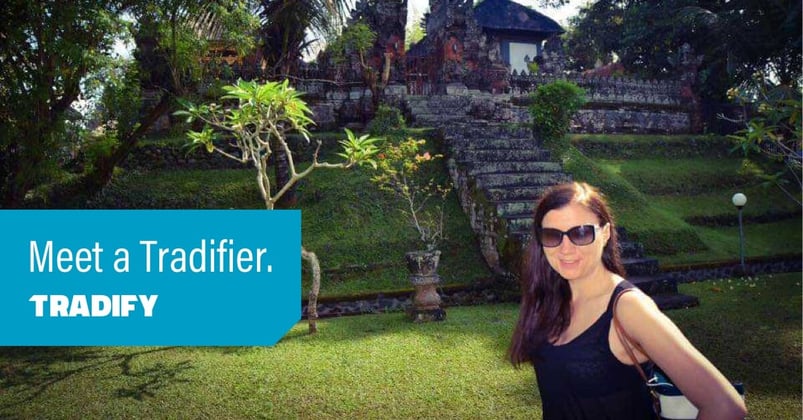 Who are you and where do you consider your hometown to be?
I'm Marta Kulik. I've moved a lot between countries and continents. Currently, my hometown is London, UK but I was born in Lublin, Poland.
What do you do at Tradify?
I am a Marketing and Partnerships Manager for the UK. I spend most of my time working on our partnership program. I also ensure that our messages and communications are effective in the UK market and that we partner with the right people and organisations to help us spread the word about Tradify.
When did you start at Tradify?
I joined the Tradify Marketing team at the end of November 2020
The best thing about working with Tradespeople is…
Seeing their passion for their trade and the drive to succeed with their businesses.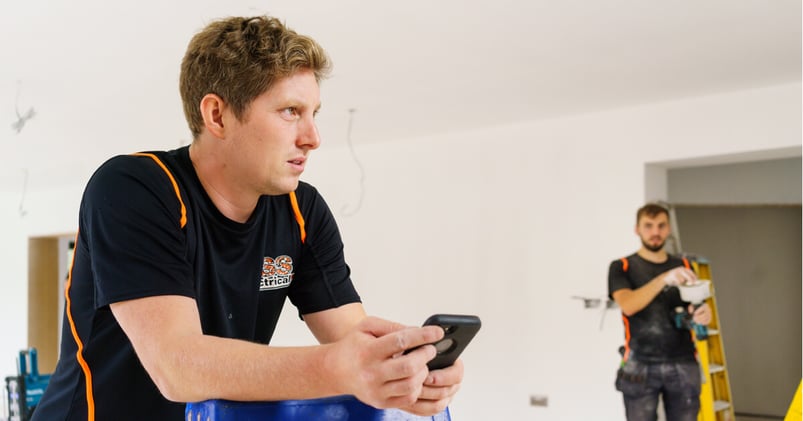 What's the top priority in your role, right now?
The team has been working extremely hard on a long-awaited integration with Sage accounting software. My main priority at the moment is to work with the Sage and Tradify product and marketing teams to support the rollout of our Sage integration to UK trade businesses. I am also working on some very exciting new partnership opportunities.
Favourite feedback from a Tradify customer?
I enjoy reading all the feedback we have been getting about the Tradify product itself, however, I love reading how our customers appreciate those little extras from saving time on mundane tasks, to the outstanding customer service and support we are committed to delivering. I really love that we were there for our customers who needed a bit of a hand due to Covid 19 challenges.

"Tradify has surpassed all our expectations as a job management software, it's an all in one great piece of kit that allows us to log customer data, attach jobs, quotes and invoices and one of the latest features is we can now email customers their appointments and text and call customers on the go! It truly is everything we need to run our business and it integrates seamlessly with Xero. As a company their customer service is second to none and they are constantly improving and bringing out updates to the software. On top of all this as a company who was hit badly by Covid 19, Tradify supported us throughout, handling our concerns with compassion and empathy, where many of their UK counterparts where much less helpful or supportive. We would not use any other software now!" (Google Review Marianne Laycock)
What are you most excited about for Tradify?
I am excited to see how our business, operations and the team grow within the UK. There are so many exciting projects on the horizon for 2021 and I look forward to working on all of them.
Finally, some quickfire questions:
Cats or dogs? Definitely dogs
Snow or Sand? Sand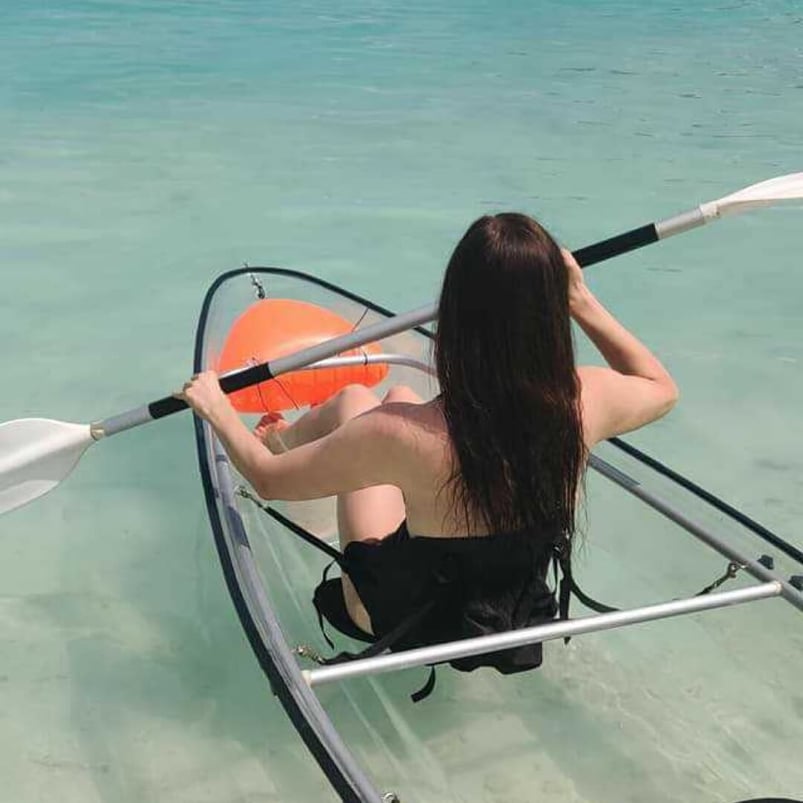 In my downtime I…
I love everything to do with culture, art, fashion and beauty. I enjoy going to all sorts of events, openings, new product launches, fashion shows and exhibitions. They help me stay creative.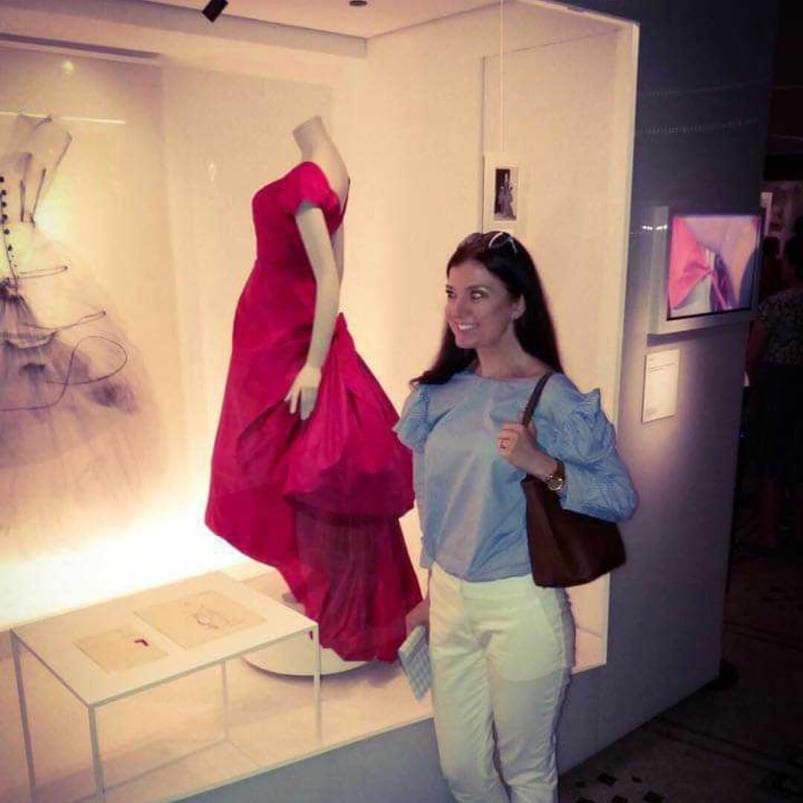 On a scale of 1-10, my DIY skills are…
Probably 4. When the UK went into national lockdown I embarked on some DIY projects around my house and the garden. To be honest, I only completed them with the help of YouTube. However, I would always trust the professionals to do all the major projects around our house.
If I was a tradesperson, I would be…
Probably an electrician.
My favourite holiday was to…
Bali for its culture and Maldives for its serenity and beauty.
My favourite Tradify office dog is…
Nala, my own dog, who has been working with me during lockdown.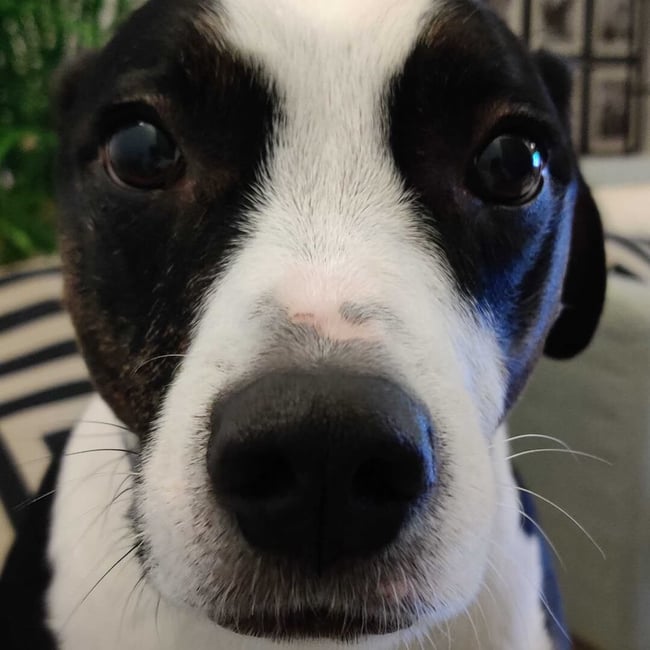 The last song I added to the Tradify playlist was…
I didn't know about the Tradify playlist, I will be adding plenty of new songs as soon as we get back into the office - I have been working from home since I started.
My secret productivity hack is…
Start with the most important task and assign a time limit. It will help you focus on one task at a time with limited distractions. I am also a believer of visualisation. I often visualise not only completing my tasks but also performing them with ease.
---