Jarrad Sharp's business story starts in his parent's garage. After completing his four-year apprenticeship and a short stint as a tradesman, Jarrad decided he wanted to be his own boss.
After going out on his own and starting an HVAC business, Sharp Air Conditioning and Appliance Services, Jarrad was able to move into his own workshop after just one year.
In 2019, his father Andrew joined the business, bringing with him more than 30 years of HVAC experience. 18 months after that, Jarrad's brother was also hired as a full-time apprentice.
Slowly but surely, this small family-run business had forged a reputation for its integrity, solid workmanship, and customer service. Then, shortly after moving into bigger offices, COVID-19 hit Australian shores. The downtime didn't last long, with Sharp Air Conditioning now the busiest they've ever been, according to Jarrad.
Despite all the growth, Jarrad and the team came across more than a few speed bumps as they got Sharp Air Conditioning off the ground.
"I was so used to using my diary and writing down all my jobs, but things literally got out of control."
Pen and paper means missing out on work
Running a business 'old-school' with pen and paper is seemingly a rite of passage for most contractors. But, in Jarrad's experience, it just takes "way too long."
While he admits that he was used to relying on handwritten notes and a diary to sort his admin out, things quickly got out of control.
"I wasn't returning phone calls, and missed out on the opportunity to quote for work and book in more jobs. I was screwing up and knew I needed to get onto something."
He was also aware that if he was going to take on more technicians as the business grew, a manual admin system wasn't going to be practical.
"There was no other option but to get into the twenty-first century and go digital."
Tradify's easy to use and has great support
A friend of Jarrad's that owns a refrigeration business had been using Tradify for a year and insisted that Jarrad join too. After reading some online reviews and looking at Tradify's YouTube channel, Jarrad knew his friend was right.
He says the switch couldn't have been easier.
"I'm not a very technical person, so it needed to be simple to use, and originally, all I wanted was something that could do the basic things like scheduling in jobs."
He adds that the support he's had from the Tradify team while making the transition was "insanely good."
"If I ever had a problem, they'd answer the phone straight away and it'd be fixed within a matter of minutes, and I could get on with life. That support was crucial coming from using a pen and paper."
Scheduler keeps the team on-track
What was originally a hunt for a more manageable booking system has turned into a major game-changer for Jarrad and his team.
First, there's the Scheduler feature, which provides a real-time view of active jobs and the team's location. That means Jarrad can book jobs faster, from anywhere, on any device — all the while, knowing that his team has access to the latest work schedule.
"When I was by myself, managing my calendar was okay, but I knew things would change when I brought on new technicians."
Streamlined and speedy financials
Then there are the price lists, which Jarrad says "is probably the best feature that I use."
At the start of every year, he simply loads an updated price list from his suppliers to Tradify. That keeps his prices in check and ensures he's charging the correct amount for any materials used on a job.
He can get a professional quote into a potential client's hand in 30-seconds using his pre-set kits. Previously, he'd have to wait until he was back in the office to look at his prices, add mark-ups, and email it out. Now, all he has to do is import the right kit with all the parts, labour, and mark-ups included, and he has an instant quote.
"It's extremely helpful for my technicians because it saves them having to call me — they can price a job themselves on the spot."
To put the final nail in the floorboard, Jarrad has Tradify integrated with his accounting system, Xero. So, when it comes time to invoice for completed jobs, he can do that at the click of a button.
"Tradify has cut at least two hours of paperwork each day, which means we can move quicker. It certainly makes my life easier."
Now that Jarrad doesn't have to spend so much time on admin, he can focus on growing his business even more. He thanks Tradify for that.
"If you want to grow, you have to go digital, there's no other option these days."
For now, Jarrad says he and his team will knuckle down.
"I'll smash it, and hopefully, in another three years I'll be able to spend more time with my family," he laughs.
Tradify is a winner for Jarrad
Cloud-based: job details accessible from anywhere using any device.
Scheduler: book in jobs quickly, cutting down turnaround time.
Quick and accurate quotes: using price lists and kits.
Accounting software integration: seamless invoicing for prompt payment.
Streamlined processes: saves time, gives the business room to scale up.
Ready to give Tradify a go?
Start your 14-day free trial. No credit card required, no pressure. Or take a look at Tradify in action during one of our weekly 30-min live walkthroughs.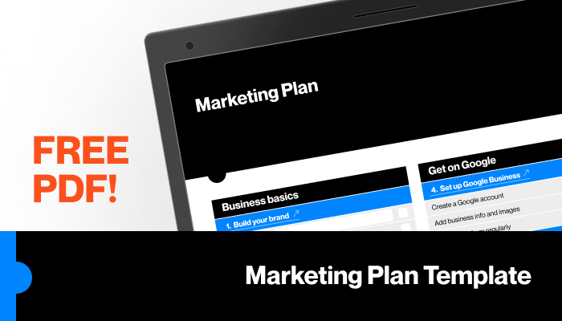 ---