What are our customers saying?
"I had one client call me the other day and mention the payment reminders. His invoice had been outstanding for well over a month. I said 'I'm not being funny, but if you paid the bill, the reminders would stop."

Lee Fisher, Lc Fisher Electrical, Nottingham, United Kingdom
Get paid faster with online payments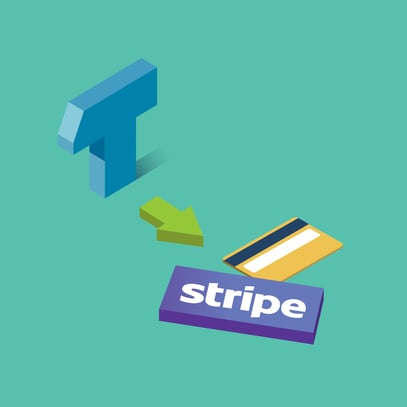 Another way to get paid faster is to make it easier for your customers to pay you. That's why our product team was excited to launch online credit card payments on invoices sent from Tradify.
Through our partnership with Stripe, Tradify users now have the ability to offer their customers a simple and secure online payment option.
Since launch, we've seen a large increase in the number of Tradify customers getting paid through this method, with many tradespeople saying that their customers prefer to pay invoices on their credit cards. The good news for tradies is that this option also means you get paid faster.
Get more info about online credit card payments.
Staying safe and on top of your schedule
With many industry health and safety standards changing due to COVID-19, trade business owners need to make sure they keep themselves, their team and their customers safe.
To help reduce physical customer contact we launched a smart new SMS system that provides templates to notify customers what time you'll be at the job, when you have arrived and when you have finished.
We also highlighted the new use of job templates. This feature is helpful for our customers to use when checking off health & safety requirements for each job.
With many jobs being rescheduled, we launched a helpful notification feature to let both your customers and staff know when the timing of a job has been changed. This notification also allows tradespeople to enter messaging for customers. For example, health & safety measures that need to be followed, while on the job.
Get more info about SMS Quick Contact and health and safety templates.
Contact Tracing Reports
New health & safety policies throughout the world mean some trade businesses are now required to keep records of where their staff have been, who they interacted with and for how long. This information is widely known as Contact Tracing and allows health authorities to access important information to prevent the spread of COVID-19.
To help, we now offer Contact Tracing Reports within Tradify. This report is created using data added to the scheduler & timesheets. Continue to record your daily operations within Tradify and you'll have access to a Contract Tracing Report, if required.
Get more info about Contact Tracing Reports.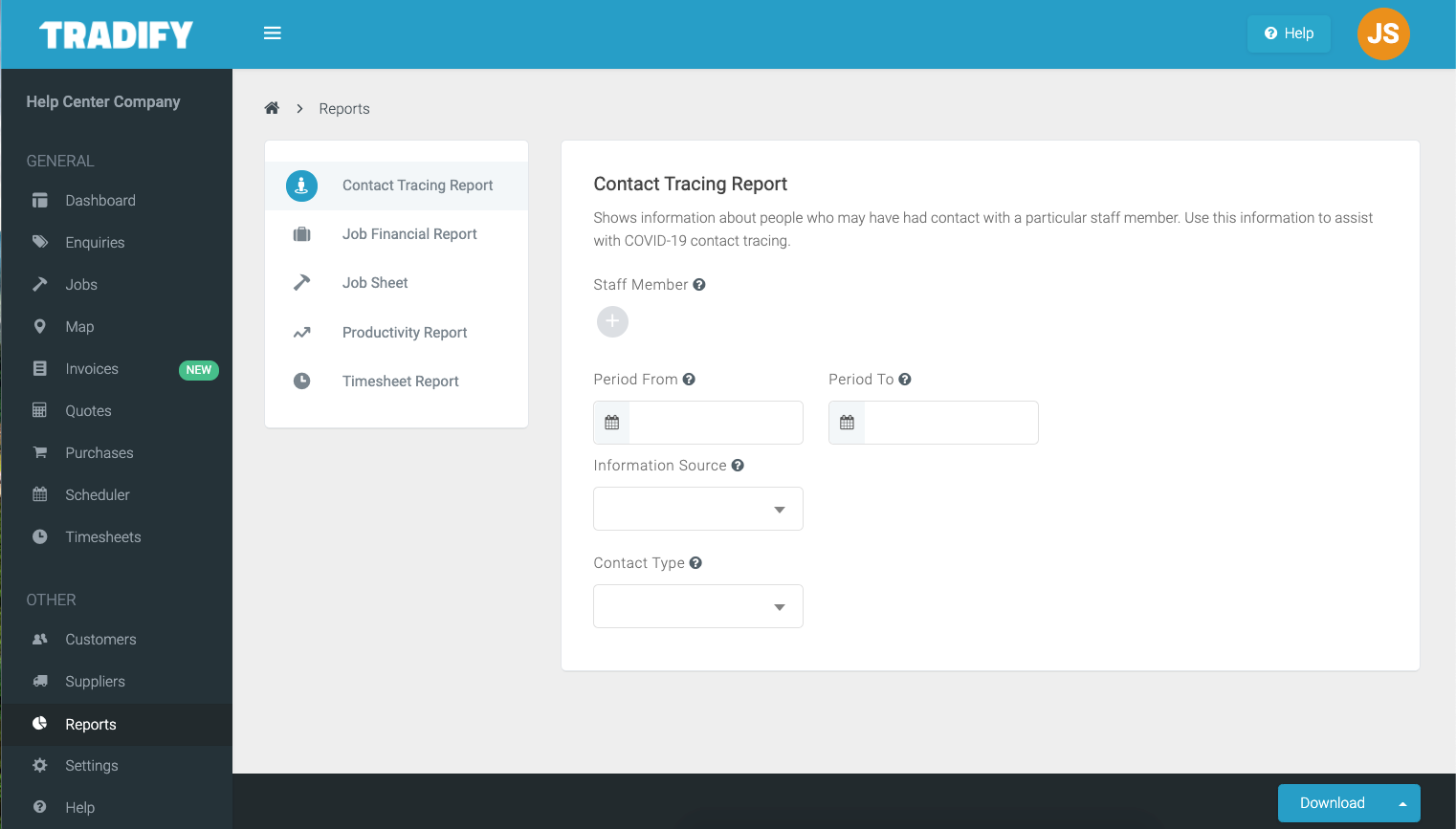 The best news about all these new features? If you're a Tradify customer, you get access to them all at no additional cost.
What's next?
Our team is getting ready to launch more great features in the next few weeks and months. Stay tuned to our blog and emails in the coming weeks to learn more.
Not using Tradify yet?
Sign up today and start a free 14-day trial. Want to see Tradify in action? Register for one of our weekly walkthroughs.
Got questions?
We're here to help. If you need any support from us, you can visit our help centre or contact our support team for assistance.