Whether you're starting a business or trying to grow an existing one, company vehicles are a great way to promote your services to the general public and win more work. If you're looking to maximise the potential of your work vehicle by wrapping it in some custom signwriting, here are a few ideas you can use to make sure it works as desired.

Want to take your marketing to the next level? Use our free marketing plan to get the word out about your business!
Short on time? Skip ahead!
1. Who's your customer?
Are you marketing yourself to a company or organisation? Are you marketing yourself to an individual or household? Your typical customer (and the kind of customer you want to attract) should inform the type, size, and amount of branding you will put on your vehicle. You should also indicate which sector you intend to serve (commercial, industrial, domestic, etc) unless you want to keep your options open, which is perfectly fine to do as well.
Marketing to commercial & industrial clients
If you're serving the corporate sector, a government agency, a large developer, or even a construction company looking for subcontractors, it may not be necessary to have a lot of information on your vehicle.

If you're not looking to draw enquiries from the general public, then a simple logo on the front doors of your vehicle should be enough to create some brand recognition when you arrive on site. Anything else, especially contact information, might mean that you'll be fielding some unwanted enquiries from clients you don't need or want.
Marketing to domestic customers
If you do want to serve the general public, then it's a good idea to have your logo, business name, website, social media and contact information on your vehicle. The more ways you give people to contact you, the more likely they are to enquire about your services.

Unlike marketing directly to a business or a larger established organisation, marketing to the general public takes a bit more creativity. Your branding should be eye-catching and memorable. You should also make it very clear exactly what kind of services you provide so that you don't get any unwanted enquiries about services that you don't offer.
Marketing a point of difference
Whether you're marketing to a specific sector or keeping your options open, it's important to highlight your point of difference. If you're in a niche industry, make this known! If you offer any special service that your competitors don't, make sure you show this off. Consider factoring this point of difference into your business name if you haven't already.

On the flip side, if you're not taking a differentiated approach to your services and are more about providing a wide range of services, make sure to list these on your vehicle. Again, the more people know about what your business does and doesn't offer, the higher quality of enquiries you'll receive and, hopefully, the more work you'll win — it's all about attracting the customers you can help, not the ones you can't.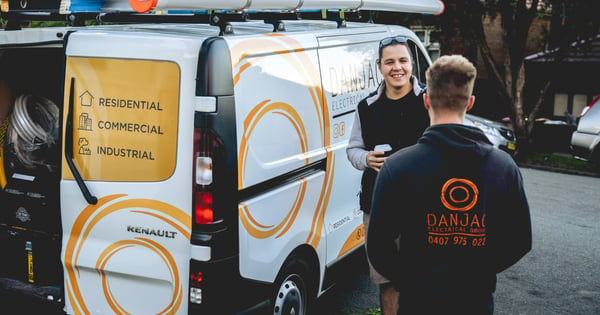 2. Types of wrapping & their cost
There are many styles and types of wrapping that you can use to get the effect you're after. Each style and type comes with its own cost. Here are the most popular types of wrapping and their cost:
Door logos are great for large-scale corporate tradespeople or someone who only needs vehicle branding so they're easily identified on site. This is the lowest cost option.
Half wraps, which cover around 50% of the vehicle while leaving the rest exposed, are a great way to keep the cost of wrapping down while still having a strong impact. A half wrap will give you the space you need to get across plenty of branding and messaging.
Full wraps cover the entire car and are great for those who want maximum impact. It's unlikely that someone will need to use an entire full wrap to get the information they need to across, but it will definitely turn some heads and grab more attention.
3. Keep your image squeaky clean
Always remember that, for a lot of people, your vehicle is their first introduction to your company. As we know, first impressions mean a lot, so make sure to keep your vehicle's exterior spotless.

If you're ever tempted to ignore the person trying to merge in front of you, don't. Sometimes, it can be easy to forget that you're riding around in an advertisement for your business, but that's exactly what you're doing. Try to remember this fact and be on your best behaviour behind the wheel. If you have staff driving company vehicles, set some road rules to ensure they're doing the same.
4. Hit the gas on your trade business
If you're ready to do better business by cutting out the piles of paperwork, winning more work, and increasing the efficiency of your business, then it's time to pick up some job management software.

Sign up for a 14-day free trial of Tradify or pop over to one of our live demo webinars to see the trade business management app in action.

Looking for ways to do better business? Download our free business plan template to map out your rise to the top!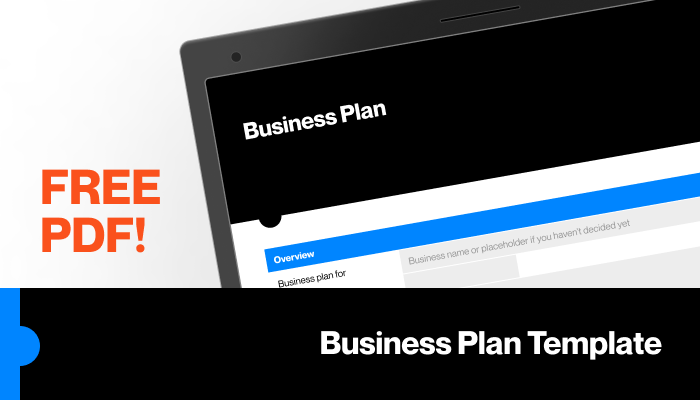 This article was written with the help of Matthew Adams, the CEO of Tradie Wraps, Australia's leading vehicle wrapping company for tradespeople.
---