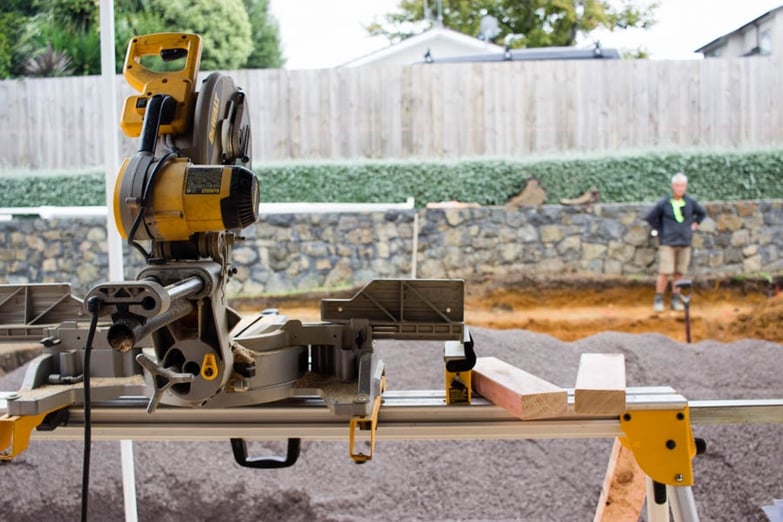 Are you still on the fence about whether your business needs Tradify? You've been trucking along for years with just a paper, spreadsheets, and your memory. You're doing okay. How much better could things really be?
Here are fourteen big and little ways tradies who use Tradify are better off.
1. It's easy as.
If you're great with the tools, but not with the tech, Tradify makes your life easier. The simple interface ensures you collect all the information you need, without any annoying bells and whistles.
2. No lost jobs.
Don't you just hate it when job details go missing, and you lose money? With Tradify, all your jobs are scheduled and visible, so you don't miss a thing.
3. Win work quicker.
If a potential client calls for a quote, you can flick it out to them in minutes. You'll win more work with your speed and accuracy. How sweet is that?
4. Enjoy family time.
"Tradify has given me a life again, with time out of the office at night. I tried other software and was disappointed until I switched to Tradify." – Gary Grey, A Grade Electricians.
Stop spending hours hunched over your desk every night, and get out there and do the things you enjoy.
5. Invoice from the field.
Full invoice functionality from our mobile app means you don't even have to wait until you're back at the office to get the ball rolling.
6. Get off the paper.
Sick of losing notes and lists and client information under an endless stack of paper? With Tradify, all your job information sits in one place. Say goodbye to paper forever.
7. See what's going on.
With everything stored in one place, Tradify's got all the info you need to schedule work, make decisions, and grow your business.
8. Take pictures on the job.
Your team can snap pictures and store them against a job in Tradify. This is perfect for keeping records of site details and finishes.
9. Consolidate your admin.
Are you working across 3-4 different systems right now? As Tradify takes care of the whole workflow process and integrates with popular accounting platforms (Xero, Quickbooks, and MYOB), you'll be able to throw out all your old systems and stick to just one.
10. Accurate timesheets, without the fight.
Getting staff to do timesheets is as painful as driving a nail through your thumb. With everyone on Tradify, you'll never have to bug them about it again.
11. Cut out the BS.
Speed up your whole admin process, giving you more time to do the stuff you really enjoy.
12. Never undercharge.
Sick of losing money thanks to inaccurate job data? With Tradify, you can keep all the details together and invoice for exactly what you're owed.
13. Manage your on-site teams.
See schedules and updates in real time, and coordinate a fleet of vans with ease.
14. No setup fee, no contract, no hassle.
Try Tradify for yourself, and see how 8000+ other tradies get their competitive advantage. You can get started in just a few minutes, and you can trial it today for nothing.
Ready to give Tradify another shot? Sign up for a free trial.