Hailing from Moldova in Europe, Gennady Tsakh spent his younger years studying powerplant engineering. He worked in various HVAC jobs throughout the '80s before relocating to America with his young family.
In 2009, Gennady came across high-efficiency condensing boilers. Knowing in his gut he'd stumbled on exciting technology, he channeled his years of experience and expertise (including a stint as a business owner) into this newfound passion. With the help of his wife, they started Absolute Mechanical.
Today, the family-run business specializes in the installation and repair of high-efficiency heating systems. Gennady has become a leading expert in the industry, after figuring out how to resolve a steam hammer issue that plagues Manhattan residents each winter. He's helped business owners save up to 50% on their utility bills with his designs.
With a background in finance and marketing, Gennady's daughter Sasha keeps the back end of the business running smoothly – everything from sales and customer service to job scheduling. When she joined the business in 2010, her parents were running it aptly, but they could all see there was room to improve their efficiency.
"We're always trying to find ways to automate how we do things," Sasha explains.
Starting a trade business or wanting to improve an existing one? Try downloading our free business plan template!
1. No way of tracking work in progress
Over the years, they've trialed a raft of systems, but Sasha says none of them quite fit the bill. Because of this, they used lots of different systems – QuickBooks for quotes and invoicing, TSheets for timesheets, and Google Calendar for scheduling. Everything else was done with pen and paper, and altogether, it was a nightmare for keeping track of anything.
"If you wanted to change something, you'd have to change it everywhere. And you'd end up just losing track of everything. We had no idea what was going on in the business," Sasha says.
But the biggest issue was having no way to track job progress. They'd tried various things to monitor this, but nothing had longevity – it was stressful and often led to time or materials being missed off final invoices.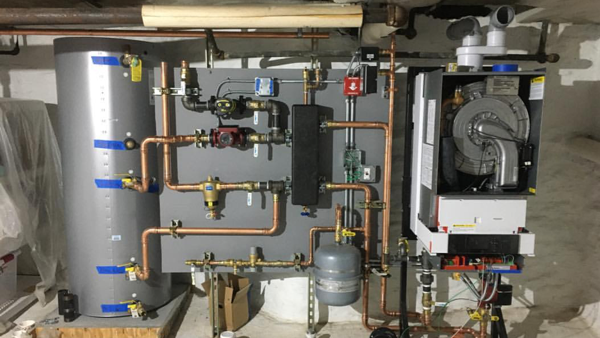 "We tried getting our technicians to email in photos every day, but that just became one big mess – you'd have to search through a bunch of emails to find what you needed. That was one of those big headaches."
2. Running a trade business from the palm of your hand
One day, Gennady thought he'd found something – and sent Sasha a link to Tradify.
"Most of the time, we check a program and know within five minutes it's not going to work for us. I opened Tradify, and right away I thought, 'This is perfect!'"
Sasha says Tradify had everything they needed. It was straightforward and user-friendly, and she could immediately see how it would ease their workloads and decrease stress levels.
The icing on the cake was that Sasha could do 90% of her business admin from her phone. With other systems they'd tried, the phone app was always different from what was on the computer.
"If you wanted the same access, you'd have to go to a browser that is really uncomfortable on the phone," Sasha says, "I can roll over in bed at 5:30 am, put in all the jobs for the day, and that's it."
3. Scheduler manages both sides of the Absolute Mechanical coin
Absolute Mechanical has two aspects to its business – installation, and service. They're completely different beasts, and Sasha says it was always hard to find a system that could cater to both. That is until they found Tradify.
"Tradify is able to service both sides of our business, in the sense that we can schedule different tasks, and everything is clean and very easy."
The job scheduler saves Sasha from having to chase down employees for job details or call clients to retrieve information. She says Tradify has helped tidy up that unnecessary admin.
"I don't have to make a million phone calls. Usually, I'd be managing everything, worrying about where the staff are and what jobs have been done – or not."
Having all their jobs scheduled in one place means everyone has visibility of each job's progress without having to constantly reach out to check up on things.
"It saves a whole lot of time and energy for everyone," Sasha adds.

4. Easy quoting on the go
The reason Absolute Mechanical pulled the plug on its last system was that creating quotes was so complicated. Before that, there was no system, so when it came time to invoice, it was fiddly to go back and see what they'd originally priced.
"Now that we use Tradify, I mean, it's incredible. We can do proposals on the go. I can do them from my phone, from my computer, from home, from anywhere. And they're great, they're clear."
Quoting in the past was even more difficult given their unique business model. For large projects with big installations, they put together a full presentation. For smaller projects, all they needed was a simple time-and-materials quote.
With Tradify, they're able to customize and pre-set templates. This means all Sasha does to create a quote is open the right template, enter the customer's details, and hit send. There are extra fields to add details that the customer might not need to see but are useful for Sasha as the job progresses.
"There aren't many programmes that you can go that far into detail and choose what to show the client," she adds.
The only thing Sasha regrets is that they didn't find Tradify ten years ago. She says if they had, everything would've been a lot smoother.
"If we went through each job tab throughout Tradify, I could say so much about what it's done for us. This programme is really incredible."
5. Sasha says Tradify keeps their ducts in a row!
Ready to give Tradify a go?
Jump on one of our weekly 30-min live walkthroughs to see Tradify in action, or start a 14-day Free Trial. No credit card required, no commitments.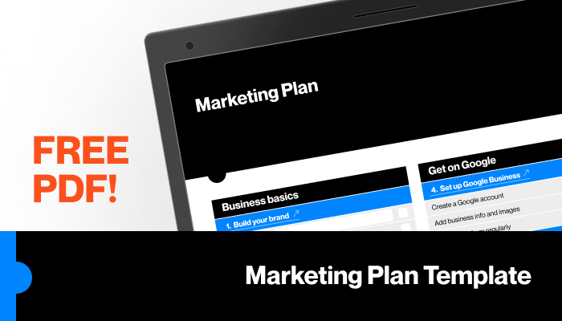 ---