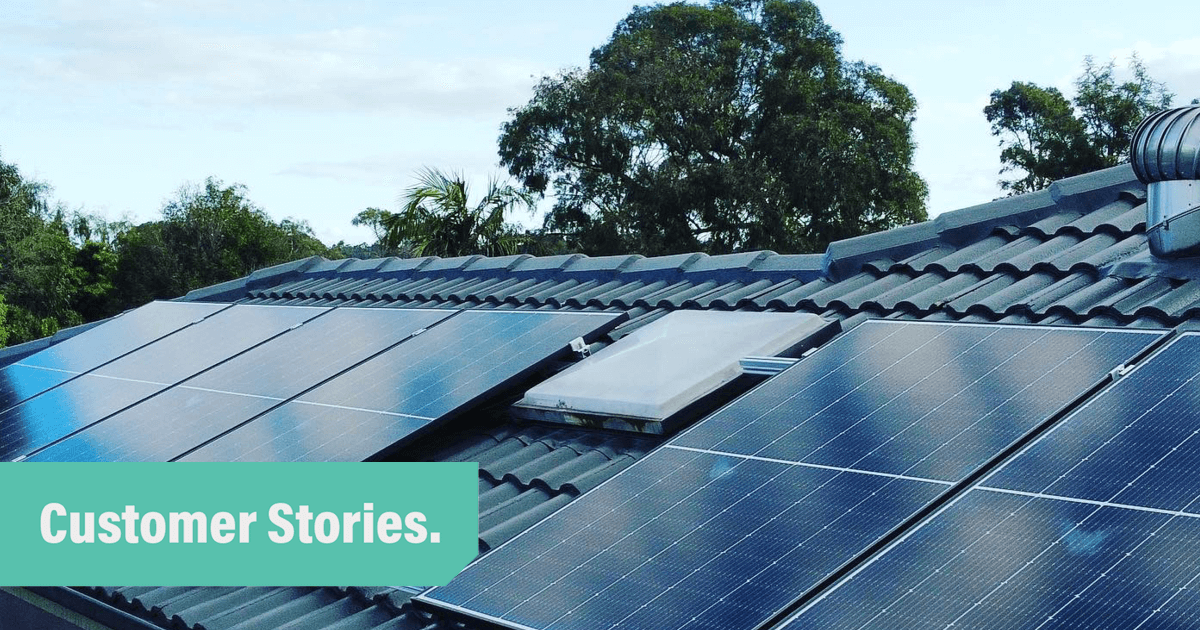 Adam Bear takes being busy to a whole new level. For the past 15 years, he's made his living as a qualified electrician, most recently working as an operations manager in Melbourne. Then, four years ago, he was keen to get back on the tools – so he did, just not in the way he expected.
"The boss said, 'We need a plumber – do you want to do an apprenticeship?' And I thought I'd be mad to say no," he laughs.
Adam's willingness to branch out and upskill has certainly paid off. About 18 months ago, he got serious about starting his own business – K&H Electrical Services – and he can now offer his private customers double the services.
He's still working full-time, taking on extra jobs in the evenings and on weekends and intending to move into self-employment next year.
"With the way things are going, it looks like that'll be sooner rather than later," he says.
Adam has a lot on his plate – he's running his own business and juggling the demands of being employed. That means he doesn't have a lot of extra time to spend on his admin.
"It's the time factor for me – I needed a system that could help me save time."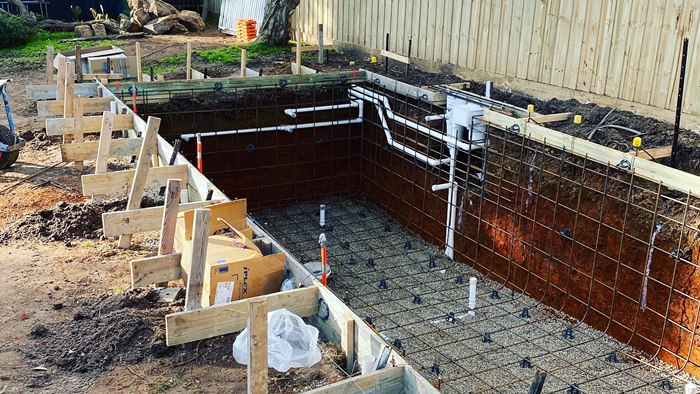 Lack of profit/loss reporting
Apart from the fact that Adam lacked spare time to keep up with his admin, the system he was using had a few holes.
The biggest issue he had, especially on large jobs that could sometimes take weeks, was tracking his time and material costs. And without that data, he couldn't determine whether the job was making money – or worse, losing it.
"I was doing jobs with the other app before and I had to key all my costs and labour into a spreadsheet – and then calculate if I'd made budget."
On larger projects, he'd often be working with other subcontractors too, and found he'd waste a lot of time on the phone and sending emails sorting out their schedules.
The company Adam works for uses SimPRO. He wasn't sold on that being the best option for his business and he knew there must be a better option.
Tradify – "It's amazing what it can do"
By chance (sort of), Adam came across Tradify through a Facebook ad.
The job management software was a good price, and "it seemed to be able to do everything."
Since signing up, Adam hasn't looked back, and he says the more he uses it, the more efficient he gets at running his trade business.
"I just can't believe how much I get out of this app!"
Because of his background in operations, when Adam originally considered trialling the system, he had a relatively long list of must-haves. But the most important factor was profit/loss reporting capability – and that's what sold him on Tradify.
"It was the tracking of the costs that really made the difference. In Tradify, I can click a button, print a report and I know within a minute or two whether I'm breaking even on a job," Adam explains.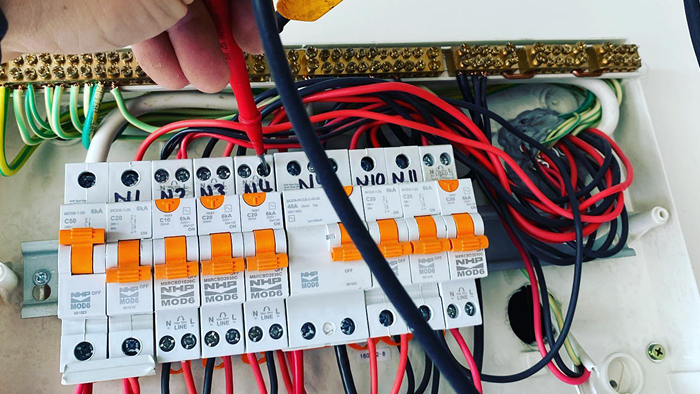 Better communication with customers and subbies
As any trade business owner will know, a lot of work goes on behind the scenes. Often, a big chunk of time is spent liaising with the client – and Adam used to have to fit that in around juggling multiple jobs.
One of the unexpected improvements he's noticed since using Tradify is how easy the app makes it for him to keep in touch with his customers and subbies.
Something as simple as a quick text sent from the app to say he's on his way can make all the difference to the perceived level of professionalism, Adam explains. It's also a great tool for managing his subbies.
"On a recent job, I had two subbies working with me. With the click of a button, I can sort our schedules, send them a message and just generally keep them in the loop with what's happening."
Speedy quoting process – 10 mins max
With multiple price variations for different customers, writing a quote used to take Adam a decent amount of time. While his old system had the functionality, it lacked automation, so he'd still be chasing quotes by phone or manually transferring data to his accounting system.
These days, things are running like clockwork – and Adam, well, he doesn't actually have to do much.
He worked with his wholesaler to import a CSV price file, then created quote kits that bundle costs together. When it's time to create a quote, he can select one master item – rather than all the items individually.
Then, once the quote has been sent, he's set automated reminders to go out every couple of days. When a quote has been accepted, he receives a notification in the app.
Tradify's integration with QuickBooks Online takes out that extra step too.
"It's just so quick. I can punch out a quote on my iPad in the car after a site inspection, or I know it'll only take me 10 minutes when I get home," Adam says.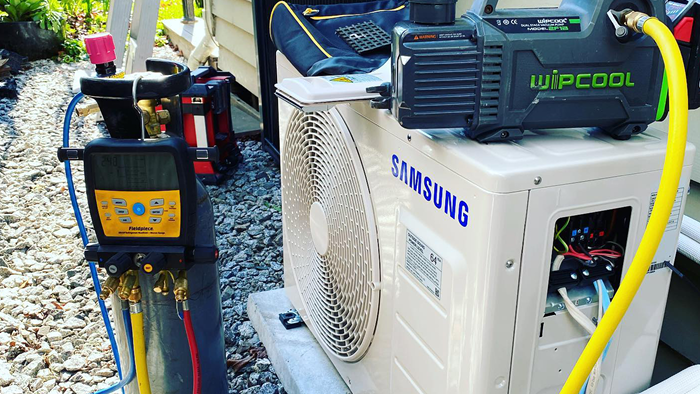 Finding more time in the day
Everyone has the same 24 hours, but Adam manages to squeeze as much into a day as he can. He says, "It 100% comes down to using Tradify."
He'd often have to find manual workarounds because using his old system was just too hard. Now he has a system that's "faster and better", and for the price of two coffees a week – it's a no-brainer for Adam.
"I'm only a one-person show now, but Tradify helps me look professional and give's a better impression – better than rocking up with your pen and paper.
He also believes that good time management is crucial to building a good reputation – and that's where Tradify's true value lies.
"I highly recommend Tradify because once you're set up and running, you only get quicker at using it and it saves you so much time," Adam finishes.
Adam says Tradify is "just brilliant"
Reporting: visibility of which jobs are making or losing money.
Saves time: automation removes manual-heavy admin task.

Quick quoting: create and send new quotes in 10 minutes.
Cloud-based: customer details and job info easily accessible.
Streamlines job tracking: across laptop, smartphone and tablet.
Check out the K&H Electrical Services website and follow them on Facebook and Instagram to keep up with the latest updates.
Ready to give Tradify a go?
Start a 14-day Free Trial. No credit card required. No pressure. Or jump on one of our weekly 30-min live demos as we show you Tradify in action.
---