From side hustle to full-time gig
Jason Armitage is a busy man. He owns and runs multiple clubs and bars in West Yorkshire, and is also a sparkie in his spare time. For 11 years, his electrical work was no more than a side hustle — that is, until COVID-19 arrived. With the UK hospitality industry forced to shut its doors for the foreseeable future, Jason knew he had to change things around.
Ironically, Jason says he's busier with one business now than he ever was with four. He's joined forces with another qualified electrician, Zed, and together they run AEE Yorkshire — offering a wide range of domestic, commercial, and industrial electrical services.
"I'm sat here with a degree and qualifications so I thought, may as well put them to good use," Jason laughs.
But that's not all. Both Jason and Zed are 'multi-trade', with Jason also doing small building and joinery work and Zed being gas-registered. That meant more services the talented duo could offer, but also more admin as a result.
Jason is quick to admit that he's "probably the most disorganised person you're ever going to meet." He knew that if he didn't sort things out quickly, he wouldn't make any money out of this business either.
Disorganised and losing track of jobs
Before COVID, Jason had been working on automating processes in his hospitality businesses. It didn't take him long to realise he needed to do the same thing with AEE Yorkshire.
"We're so busy going from job to job that I'd just forget things," he says.
It would sometimes take him two or three weeks to send an invoice – if he didn't forget completely. He'd lose receipts – "I can't even keep a scrap of paper safe," he jokes. He'd virtually lost track of everything.
"I started to utilise tools like iCalendar on my iPad and Reminders, putting things into folders, but it was just messy – everything was still everywhere."
So, he turned to Google for answers.
Tradify the whole package: signed, sealed and delivered
Jason says it's pure chance he came across Tradify.
He considered starting with an accounting system, but realised he needed a solution that could track every stage of a job – from enquiry or quote right through to scheduling, invoicing and payment.
"Something like QuickBooks is good for invoicing and tracking payments in and out but you can't keep an eye on jobs, add things to it and keep everything in one place – instead of having folders and scraps of paper everywhere."
He looked at a few systems, but it was Tradify that "hit every single spot."
"I gave the guys at Tradify a call and they set up a video chat where they talked me through the app. I loved it! I've been using it every day since," Jason says.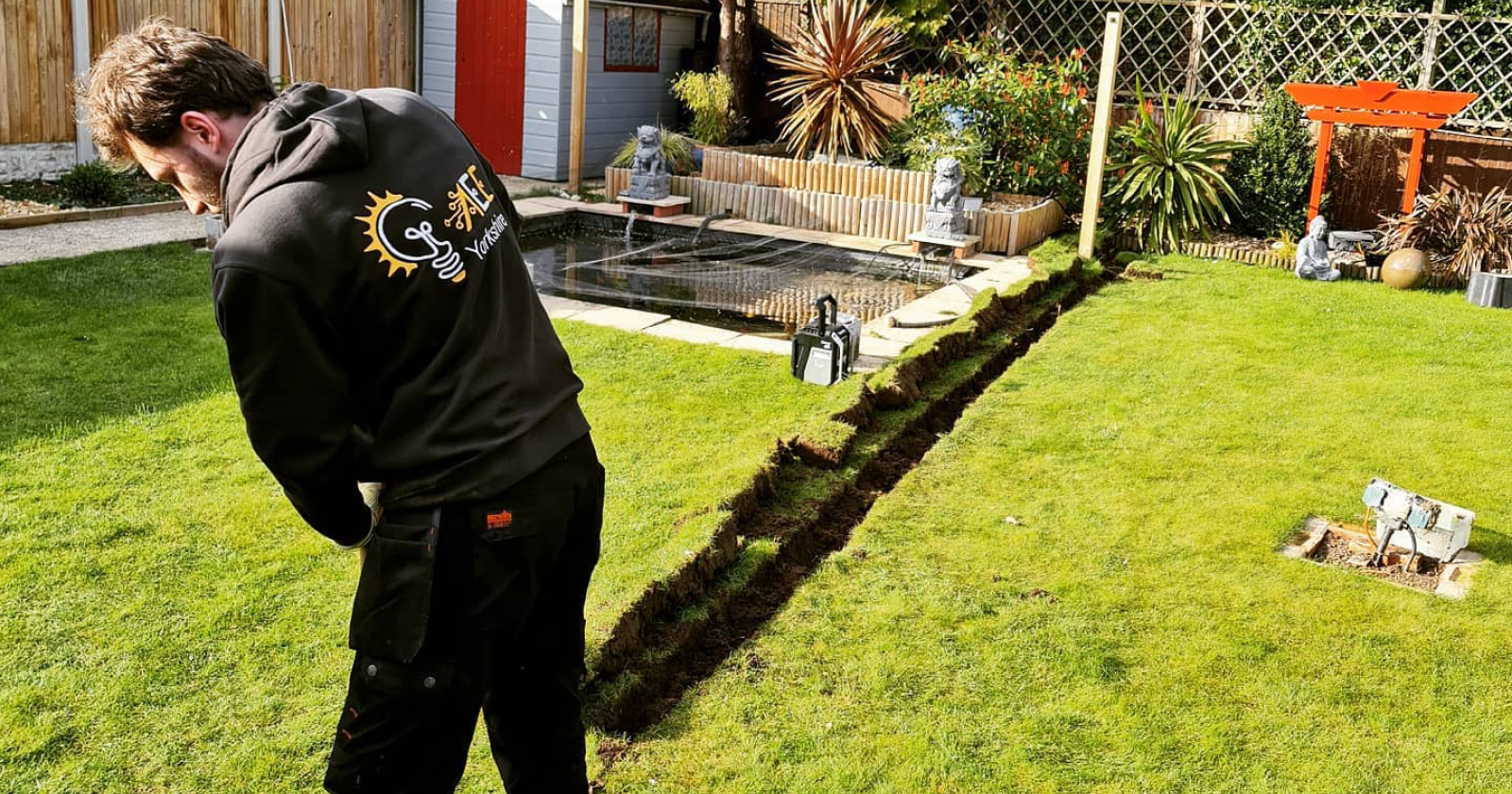 Managing new enquiries with quick quoting
Facebook, Instagram, Google My Business – that's where most of Jason's new leads come from. He's linked up to these pages so that any new enquiries come straight into Tradify – and then he gets a notification.
From there, Jason takes the customer's name and details and immediately saves them as a new contact in Tradify. He'll book an appointment to view the site and assess the job requirements.
"Using Tradify, I can give them a quote within 10-15 minutes of leaving that initial appointment. I can email it to them from the van," Jason says.
Tradify then sends a notification when the quote has been received, viewed and accepted, so Jason can either follow up or book in the job using the scheduler.
"I like that I can send the customer notifications from Tradify so they know that they're booked. It gives them peace of mind – and it means I can track everything digitally without pieces of paper everywhere."
Doing the work, sending an invoice, getting paid
Once the materials have been ordered, the job is complete and any building control modifications have been submitted, Jason will send an invoice within 24 hours. He attaches any compliance certificates to the invoice within Tradify and sends everything in one email.
When it comes to getting paid on time, that's not something Jason ever worries about.
"I haven't had to chase one single invoice because you can set Tradify to send out overdue reminders, so you don't have to waste time chasing – it does it all for you," he says.
For his recurring customers, previous job info is accessible at the touch of a button.
"A lot of my customers are recurring customers – people who have multiple properties. Once you set up the customer, you can just add another job and another site, and you can go back and see everything together."
A digital paper trail – no mess or carbon footprint
From start to finish, Tradify has enabled Jason to streamline and automate his admin.
"Everything is smoother, faster, more systemised and organised."
He admits he didn't spend a lot of time on his admin at the start because he didn't like doing it – but that approach was costing him.
"Tradify just makes life easier. It frees me up and gives me more time to spend with the family," he adds.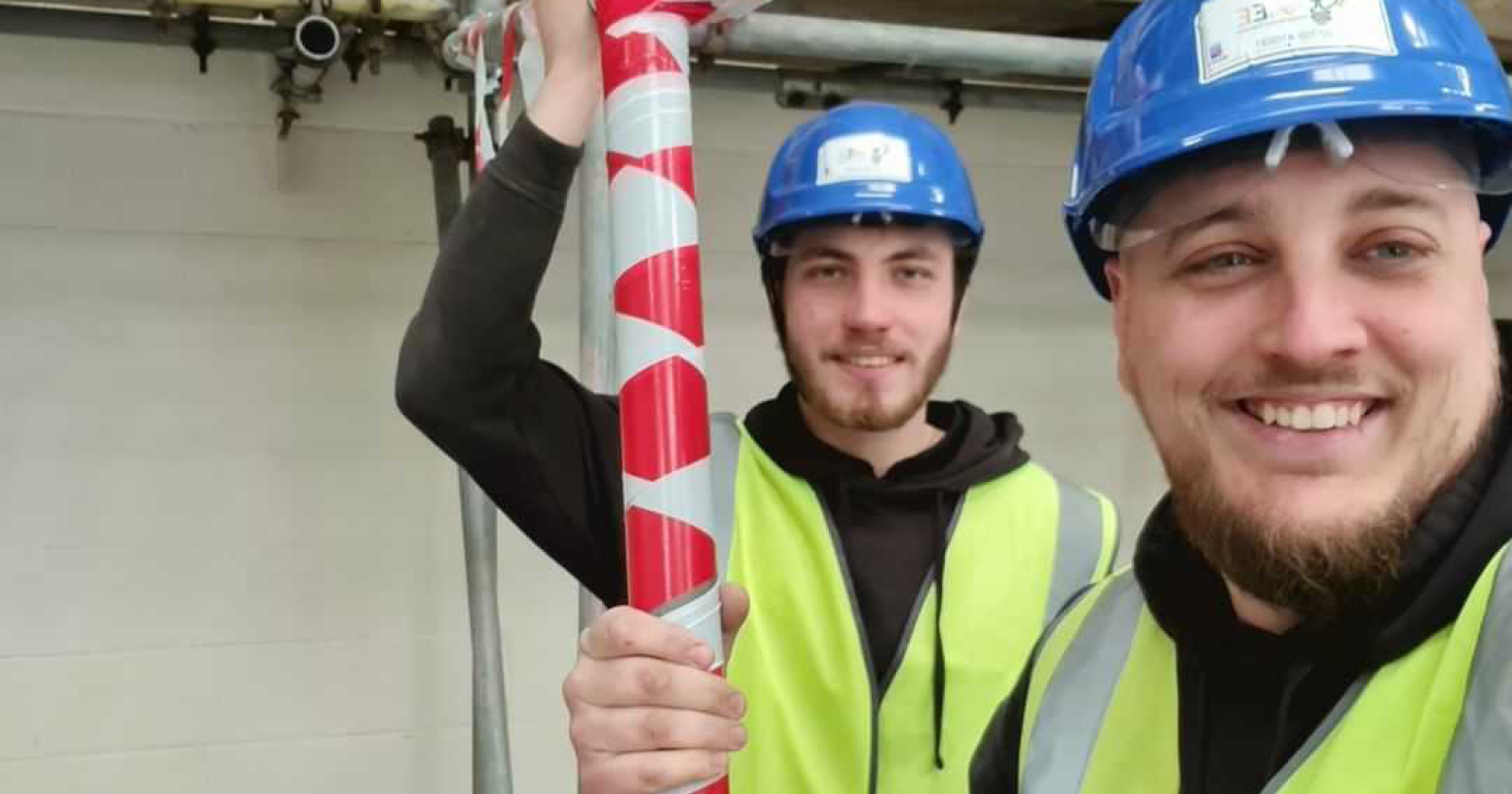 It's also made operating a trade business during a pandemic much easier. Having the ability to run at least a part of your business online gives people "a sense of security" that you're set up to work around COVID-19 restrictions, and working digitally is also much better for the environment – something people are increasingly conscious about, Jason says.
To those tradespeople still using paper and pen, here's what Jason has to say:
"If that's how you're happy doing things then good on you. But if you want to become bigger, better, faster, you have to get systemised – and Tradify is a great piece of software that will help you do that."
Jason ranks Tradify as the cream of the crop
Job tracking from enquiry through to invoice and payment.
Automatic payment reminders mean no more chasing payments.
Syncs seamlessly across multiple devices, even when in use.
Job info stored in one place, easily accessible from anywhere.
Automates manual processes so you can spend more time with the family.
No more paper! A digital trail minimises environmental footprint.
Find AEE Yorkshire's website here and follow them on Instagram and Facebook for the latest updates.
Ready to give Tradify a go?
Start a 14-day free trial. No credit card required. No pressure. Or jump on one of our weekly 30-min live demos as we show you Tradify in action.
Try our FREE Charge-Out Rate Calculator
When was the last time you reviewed your charge-out rate? Use our free Charge-Out Rate Calculator to check your billable rate will cover your annual overheads while also hitting your income goals.
---