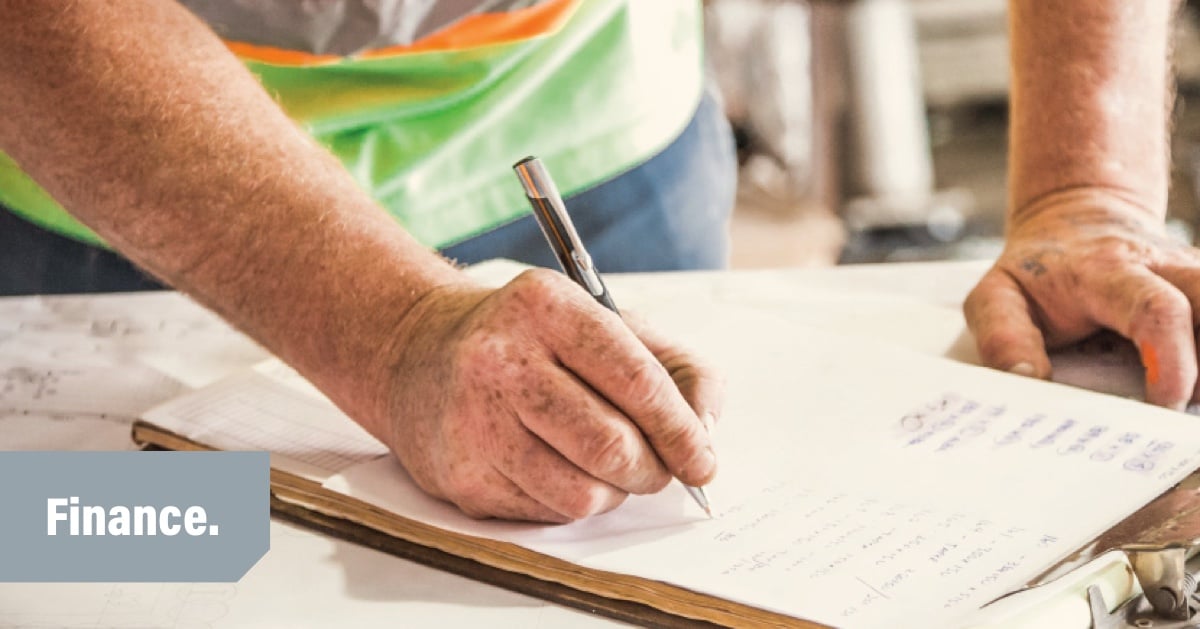 There's still a lot we don't know about COVID-19, one thing we do know is that this global pandemic has already impacted virtually every business in Australia in some way. And unfortunately, it looks like things will probably get a bit worse for most businesses before they get better.
We know a lot of Australian trade businesses are struggling to figure out what this means for them in the short term and what financial assistance options are available to help soften the impact. Here's what you need to know.
Government support
The Australian Government has announced that they will be supporting Australian businesses to manage cash flow challenges and retain employees during the economic downturn caused by the Coronavirus. Trade businesses can access various forms of financial assistance that are intended to help reduce the financial impact on their business including cash flow support and temporary measures to provide relief for businesses that are financially distressed.
1. JobKeeper payment
The JobKeeper Payment is designed to help businesses affected by the Coronavirus to cover the costs of their employees' wages, so that more employees can retain their job and continue to earn an income. The JobKeeper payment is also available to sole traders.
Under the JobKeeper Payment, businesses impacted by the Coronavirus will be able to access a subsidy from the Government to continue paying their employees. If your turnover has decreased by more than 30 percent, you will be able to claim a fortnightly payment of $1,500 per eligible employee from 30 March 2020, for a maximum period of 6 months.
How to apply and where to get more info:
Make an application to the Australian Taxation Office (ATO). You will need to provide supporting information demonstrating a downturn in your business. You will also be required to report the number of eligible employees employed by your business on a monthly basis.
2. Apprentices & trainees
Eligible employers (less than 20 staff) can apply for a wage subsidy of 50% of the apprentice or trainee's wages paid between 1 January 2020 to 30 September 2020. Subsidies will also be available to any new employer who employs an eligible apprentice that was displaced by a small business employer from 1 March 2020.
How to apply and where to get more info:
3. Cash flow support for small and medium businesses
The Australian Government is providing temporary cash flow support to small and medium businesses that employ staff during the economic downturn associated with COVID-19. Eligible businesses will receive tax-free cash flow boosts of between $20,000 and $100,000, delivered through credits in the activity statement system, when eligible businesses lodge their activity statements.
Eligible businesses:
are small or medium business entities, sole traders, companies or trusts
held an Australian Business Number (ABN) on 12 March 2020 and continue to be active, and
have an aggregated annual turnover of less than $50 million (based on prior year turnover), and
made eligible payments that the business is required to withhold from (even if the amount required to be withheld was zero)
How to apply and where to get more info:
Check out the Cash Flow Assistance for Businesses Fact Sheet and the Boosting Cash Flow for Employers Fact Sheet
You do not need to apply for the cash flow boosts. The cash flow boosts will be automatically applied to the accounts of any eligible businesses when they lodge their activity statement for the relevant periods.
To access the cash flow boost, businesses must lodge their activity statement. If a business does not need to lodge an activity statement in respect of PAYG withholding, the ATO is working through a solution and will update their website with more information on what businesses need to do.
4. Increasing the instant asset write off
The Australian Government is increasing the instant asset write-off (IAWO) threshold from $30,000 to $150,000 and expanding access to include all businesses, including sole traders, with aggregated annual turnover of less than $500 million (up from $50 million) until 30 June 2020.
The higher IAWO threshold provides cash flow benefits for businesses that will be able to immediately deduct purchases of eligible assets costing less than $150,000 each. The threshold applies on a per asset basis, so eligible businesses can immediately write-off multiple assets. The IAWO is due to revert to $1,000 for small businesses (turnover less than $10 million) from 1 July 2020.
5. Backing business investment
The Australian Government is introducing a time limited 15 month investment incentive to support business investment and economic growth in the short-term, by accelerating depreciation deductions.
Eligible businesses (including sole traders) are those with aggregated turnover below $500 million who are purchasing certain new depreciable assets.
Eligible assets include new assets that can be depreciated under Division 40 of the Income Tax Assessment Act 1997 (i.e. plant, equipment and specified intangible assets, such as patents) acquired after announcement and first used or installed by 30 June 2021. This does not apply to second-hand Division 40 assets, or buildings and other capital works depreciable under Division 43.
6. Temporary relief for financially distressed businesses
The temporary relief for financially distressed businesses provided by the Australian government is intended to provide a safety net for otherwise profitable and viable businesses who may temporarily face financial distress due to the Coronavirus pandemic. This temporary relief includes efforts to lessen the threat of actions that may unnecessarily force these companies into insolvency.
The temporary relief includes:
Temporary higher thresholds and more time to respond to demands from creditors
A temporary increase in the threshold for a creditor to initiate bankruptcy proceedings
Temporary relief from directors' personal liability for trading while insolvent
Temporary flexibility in the Corporations Act 2001 to provide targeted relief for companies from provisions of the Act to deal with unforeseen events that arise as a result of the Coronavirus health crisis
For owners or directors of a business that are currently struggling due to the Coronavirus, the ATO will tailor solutions for their circumstances, including temporary reduction of payments or deferrals, or withholding enforcement actions including Director Penalty Notices and wind-ups.
Where to get more info:

If you have an accountant or bookkeeper, get in touch with them. They will be able to advise you which financial assistance options make sense for your trade business.
Still have questions?
Have other questions about financial assistance options or anything else related to COVID-19 and trade businesses? Comment below and we'll see if we can do some digging and come back with answers.
---