Running a trade business can be complicated at times, especially if you're trying to hire staff. Do it wrong and you could land yourself with a serious headache. But, plan this process carefully and you could end up with a great new team member that'll boost your business and make life easier!
Here's our guide to how and when to hire your first employee!
Don't get caught out by unexpected expenses. Discover the real cost of hiring an employee.
Short on time? Skip ahead!
1. Is it the right time for your business to hire?
Hiring a new employee is a big commitment and one that requires serious thought. Start by asking yourself the following questions, they should help you decide if the time is right to make a new hire, or if you're better off holding out.
Do I need a new hire?
While the idea of having a teammate that can help with big jobs and reduce your workload is tempting, you need to consider if they'll be genuinely valuable to you and your business.
Think about your current workload and then think of what an employee could realistically take off your plate. If you're spending long hours in the office, but you're looking to hire a tradesperson, then it might actually be an admin solution you need, not an employee. If, however, you're drowning in work, expecting things will only get busier, and can't bear to think what the future will hold without a helping hand, then a new hire makes sense.
If you're predicting a rush period and know you'll need a hand, but aren't sure if that help will be needed further down the road, then consider hiring a subcontractor. This will give you help when you need it, and make sure you're not paying for an unneeded staff member when things slow back down.
How will I be able to utilise a new staff member?
Understanding where and how a new team member will fit into your business is a must. So, write down a list of all the responsibilities and tasks you'd give a new staff member if you had one. What would you trust them with? What would you rather do yourself? Answering these questions will help to evaluate whether a new staff member will bring genuine value to your business. If you can't see the value, chances are that hiring won't give you the reward you're looking for.
Can I afford to hire?
Having an extra staff member on your payroll isn't cheap. Do you have the financial ability and cash flow to pay their wages, even if times get tough? Use our free Cash Flow Forecast Template to find out. If cash flow could be an issue, then consider raising your hourly rate to pick up some extra revenue.
Wondering if you could be charging more? Try our free Charge Out Rate Calculator to find that sweet spot!
Do I have the time or capacity to train and manage a new staff member?
No matter who you hire, some training will be necessary to get them up to speed. You need to evaluate if you'll have the time, resources, and patience to go through this process.
After you've trained your new employee up, they'll be a huge help. But, new skills can often cause itchy feet — there's always the risk that they could go out on their own, or find a different opportunity.
This isn't to say that all employees are going to leave as soon as you've done training them, but it does mean that you'll need to manage in a way that makes them want to stick around.
Check out this episode of our Behind the Tools Podcast to learn how to keep long-term staff in your trade business!
2. Who do you want to hire?
If you've asked yourself the questions above and have decided that now is the time for you to hire, then the next question to ask yourself is — who?
While having an employee is great, there are plenty of other roads you can take, too. Here's a brief rundown of each employment type and which might be best for your business.
To learn more about different employment types, take a look at these articles:
Apprentices
Apprentices are less skilled than regular employees and subcontractors but are cheaper. You'll need to invest quite a bit of time into training them to meet your standards, but this in itself can be extremely rewarding.
Employees
An employee is a full-time fixture of your business. Because of this, they can be trusted with a lot of responsibility. You can get them to manage an entire job themselves, or you can work in tandem with them to get a single job done more efficiently.
Because of their usually-high skill level, the amount of responsibility they're given, and their position as a full-time member of your business, an employee will likely need to be paid more than any of the other employment types listed above. You'll also need to consider what happens if they take holidays, get sick or injured, or decide to quit — the list of possible challenges goes on, so research how to handle them.
Subcontractors
Subcontractors are free agents. You can hire them for extended periods of time, or as a more short-term hire, but ultimately, they work for themselves.
Subcontractors are perfect for filling a short-term gap in your business when you're struggling to meet demands alone and need a hand. The other benefit of hiring a subcontractor is that there are fewer employment rules to worry about like sick leave and annual holidays — less admin is always a good thing!
Because of their versatility and the nature of their employment type, subcontractors can be tricky to pin down. If you find a good one, manage them well and hold onto them.
Labourers
Labourers aren't skilled workers so they won't be able to help you with any technical work, but they can help with more simple tasks. They can assist in loading materials in and out of the van, cleaning up on-site, running out to get parts or materials, and doing odd jobs that you don't have time for.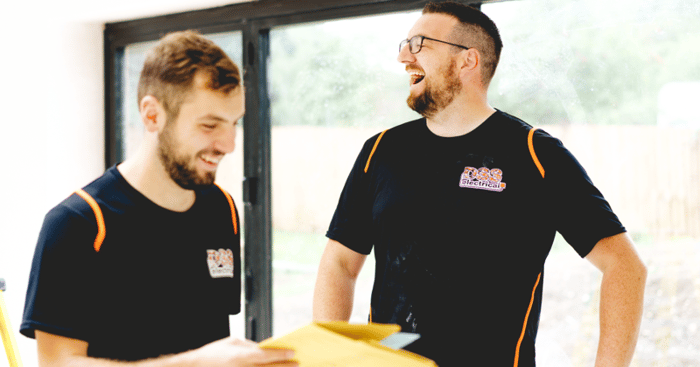 3. How do you get started?
Once you've decided which employment type is right for your business, it's time for the exciting part! Here's how to hire someone.
Employment resources by region:
Set a timeline
It always pays to have a plan. Set yourself a rough deadline for when you want to have hired someone, but don't rush into anything.
If time is of the essence but there aren't enough hours in the day for you to be sorting through piles of job applications, there are great recruitment services out there — some specially tailored to the trades.
Remember, you can always hire someone as a means to an end until you've settled on the perfect candidate.
Prepare for the interview
Once you've narrowed down your search and settled on a few great prospects, it's time to get interviewing! Interviewing might seem simple, but asking the right questions can be the difference between hiring a perfect candidate and someone who isn't such a great fit.
Don't know what to ask in your interview? We do! Download our free Interview Questions For New Employees!
Crunch the numbers
As an employer, you'll need to make sure you've got a good payroll system under your belt. Take time to set aside some budget for this so you don't run into any pay issues down the track.
If you feel like this kind of thing might be out of your area of expertise, fair enough! It's always a good idea to talk to an accountant about these things. Thankfully, it's easy to find an accountant nowadays who won't break the bank or take up too much of your time.
Offer the job to your favourite candidate
Once you've found your ideal candidate, offer them the job! But, before you do, it pays to be prepared. Check your local government website to see what's needed from your end. You'll likely have to provide a contract and make contributions to an insurance, pension, or savings scheme if your country has one.
Make sure your new employee has everything they need to hit the ground running with our free Employee Handbook Template!

4. Have you got the tools to manage effectively?
Managing people isn't easy, it requires a lot of organisation and you need the right tools to ensure success. Tradify job management software can help you manage simply and effectively, in less time. Make job and team management a breeze with:
Start your 14-day free trial today. No credit card required. No pressure. Or take a look at Tradify in action during one of our weekly 30-min live walkthroughs.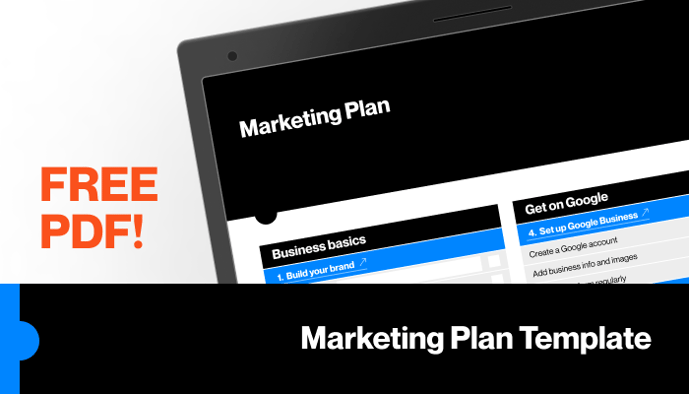 ---