For many families, going into business together is a tried-and-true recipe for success. For Michael Leadbeater and his old man, it's why their business is off to a roaring start.
After several years of working as a mechanic, Michael hung up the oily rags and went looking for a new career. With his dad's experience in commercial cleaning and Michael's drive to take on a new challenge, the pair went out on a limb – and started a commercial cleaning business.
"We just thought, oh well, let's give this a shot. And then we just went for it – and so far, so good!" Michael says.
Dentice Property Services is based in Wellington, but the team services the entire Lower North Island – reaching as far as New Plymouth. Things are busy, and after only five short years, the team has more than doubled.
Securing jobs is something Michael had no problem with from the get-go. Finding a system to manage those jobs, however, was a different story. Saying "no" to jobs wasn't an option. Michael knew they needed to find a system that could help manage their overflow of jobs.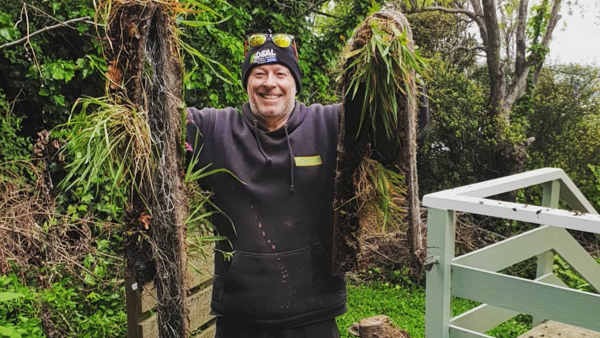 1. Old-school system meant jobs missed and money lost
When the business first started, Michael and his dad were using Google Calendar and spreadsheets to keep tabs on things. That worked fine when the business was in its infancy, but as things started to move faster, that system couldn't keep up.
"If we were getting six or seven new jobs a day, the calendar was getting pretty full, and it was hard to keep up with things. We were starting to fall behind."
Job info was quite literally all over the show – and things were getting stressful.
"We're not computer wizards – and we were starting to forget about things and miss jobs."
When the growth and reputation of your business are at stake, forgetting jobs isn't something you want to be doing. Michael knew this, so he quickly got to work to do something about it.
2. Photo feature so all job info is in one place
The most important thing for Michael was finding a system that could take and store photos. In the commercial cleaning industry, Michael sends out multiple quotes every day. His team needed to snap a quick before-photo of each job, so he could add it to the quote and keep it on file.
In the past, the team would take photos on their phones and share them through Messenger. But as days and weeks went by, when they eventually needed those photos, they'd be impossible to find.
"It's so much easier now – having the notes and photos about jobs in one place. Tradify ticked all the boxes for us."
After years in the trade industry, Michael has more than a couple of connections. A few of them recommended Tradify, and he didn't hesitate to jump into a free trial. Michael could see straight away that Tradify would keep his business as clean as the gutters he clears.
"The photos feature was the main thing for us. We needed staff to take photos of the job and add notes to jobs, which is something we couldn't do before."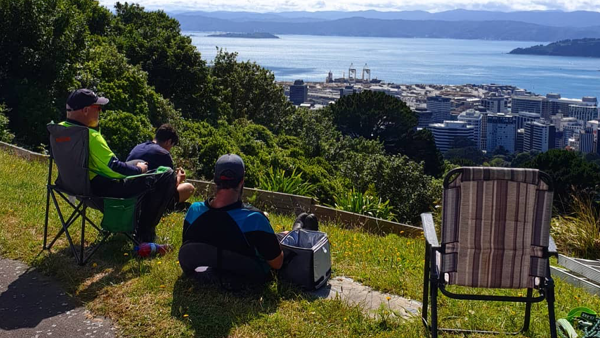 3. Easy quotes give Michael his afternoon back
Before Tradify, the Dentice team used a digital quoting system, but it was laborious. It also wasn't compatible with Xero – which meant they'd have to manually transfer every individual quote and invoice over. "It took a lot of time," Michael says.
Tradify has been a quoting saviour for Michael and his dad. Before, they'd jump all over the show, from a quote to an email to an invoice then Xero. When they remembered, they'd follow up with a call.
With Tradify, it takes a matter of minutes to create a quote, and once it's been accepted and the job's done, convert it into an invoice. And because Tradify connects with Xero, Michael doesn't need to be in the office as much – which means he's got more time to spend on more important things.
"Tradify makes quoting and invoicing so easy. Now, I get to have an afternoon!" he laughs.
Because everything's linked, the process from enquiry to invoice is seamless – and a lot faster.
"Before Tradify, there'd be quite a delay between people accepting our quote and for us to actually schedule it. Now, I can see that the quote has been accepted, and I'll just action it straight away."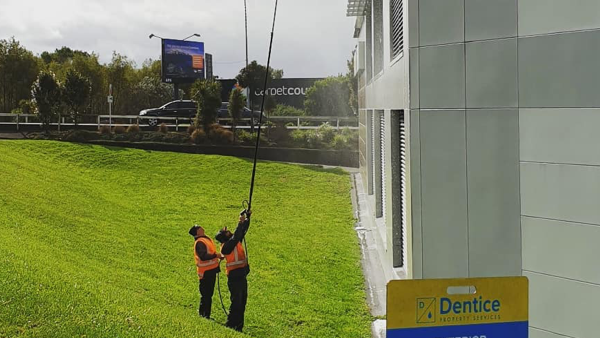 4. Seamless scheduling means no more jobs missed
The nature of commercial cleaning means Michael and his team are always on the go. One day, they're in central Wellington, the next Palmerston North, to service 14 retirement homes.
With their team of five, there's a lot of organising involved to ensure everyone knows where they're going – and who's at what job. Scheduling jobs used to get messy. Someone would take a phone call and try to remember to put the info into Google Calendar – but often, it'd be missed.
With Tradify's Scheduler, Michael has more control over their schedule. Plus, there's no worry that they might've accidentally skipped a job – it's all in one place for everyone to see.
"Now, I'm able to create a job through Tradify and schedule it in then and there."
Thinking of his fellow tradie friends who might be struggling to keep up, Michael's got one thing to say.
"Stop as soon as you can and jump on a software system. It makes your life a whole lot easier. I'd definitely recommend Tradify."
5. Tradify gets 10/10 from the Dentice team!
Check out the Dentice Property Services website and follow them on Facebook and Instagram to keep up with the latest updates.
Ready to give Tradify a go?
Start a 14-day Free Trial. No credit card required. No pressure. Or jump on one of our weekly 30-min live demos as we show you Tradify in action.
---