From Job Book to Mobile App: JaiC Consultancy Saves Time and Makes Money
Kerrie and Jason Campbell are a power couple. Each got a university degree in engineering (mechanical and computing). They live in London – both their families live locally too – and they have three beautiful children.
But there's even more to them than meets the eye. Kerrie has a great passion for all things property – from design and build to compliance and maintenance. She says she and her husband loved their jobs, but they wanted to do something that allowed them to spend more time with their kids.
"My desire was to be at home with my children, but London is an expensive city to live in. I wanted to give those babies a lifestyle that would help them and bless them.
So they shifted from engineering to garden maintenance, Kerrie laughs. Two years ago they started their business completing small property maintenance projects. Since then – and despite a pandemic – JaiC Consultancy has "gone bonkers".
They now work with several housing associations in the UK doing garden maintenance, sparkle cleaning, interior design, show-home styling and removals. They have six staff and there's no sign of the work slowing down. However, there was one thing that Kerrie needed to get sorted fast: her admin.
"I was getting five jobs a day in my emails, I had kids running around and I'd forget where I was. I thought, 'I've got to find something to manage this.'"
Arduous manual system costing time and money
Like many new tradespeople, Kerrie started by writing everything down. For every job, she'd note down the job details, cost and purchase order numbers, and ticked items off when she had invoiced or been paid.
Manually transferring job info from her workbook to create quotes and invoices involved time – and lots of mistakes. Perhaps more importantly, she couldn't see if they were making any money or not.
"I wasn't able to see the overall picture of how many invoices were outstanding, how many jobs we did a month, or whether we were making a profit," Kerrie says.
Something needed to change – and that meant automating her admin.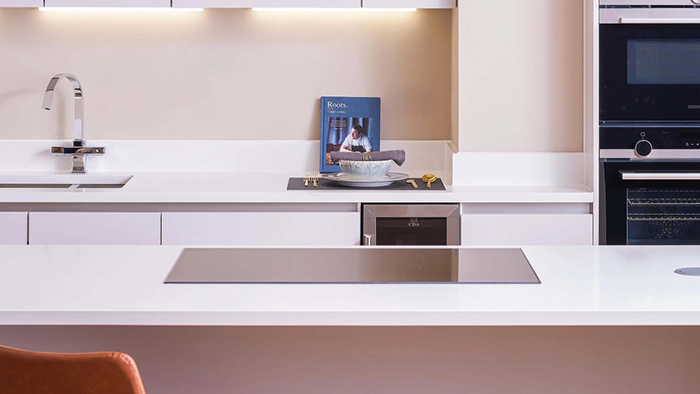 Cloud-based system has it all
Kerrie needed a system that worked well on both mobile and desktop. Like many tradespeople, her work takes her all over town. Being able to access job info on the move was a must.
It also needed to have photo functionality. A lot of the work they do requires before-and-after evidence to show pre-existing damage or prove a job has been completed. It also helps her clients rectify any issues with their property they may not have known about.
"I wanted to be able to upload the photos from my phone straight into the app so I could create a job report – it shows my clients that they're getting their money's worth," Kerrie says.
She looked at loads of different platforms, testing out as many as she could. The reason Tradify came out on top was "the fact that everything is in one place." What Kerrie really liked was that a lot of things on their service reports could be automated.
"There are lots of templates for quotes and invoices, as long as I put the right information in the right field at the beginning, I don't have to think too much from there."
Seamless job management from start to finish
Once her lifeline, Kerrie's job book is now redundant. Having a system that lives in her pocket means keeping track of jobs is as simple as opening the app and tapping a few buttons. When Kerrie gets an email or call about a new job, she puts it straight into Tradify
"Wherever I am, I'll stop and put the details in. So that's the job started."
If the customer needs a quote or invoice, she uses pre-populated templates to save time — especially when it comes to recurring jobs like weekly cleans. She can schedule the job and assign team members from her phone. The seamless integration between Tradify and Xero makes staying on top of her books a no-fuss affair.
With a new system in place, she can turn her attention to growing the business – rather than being stuck with mundane admin tasks.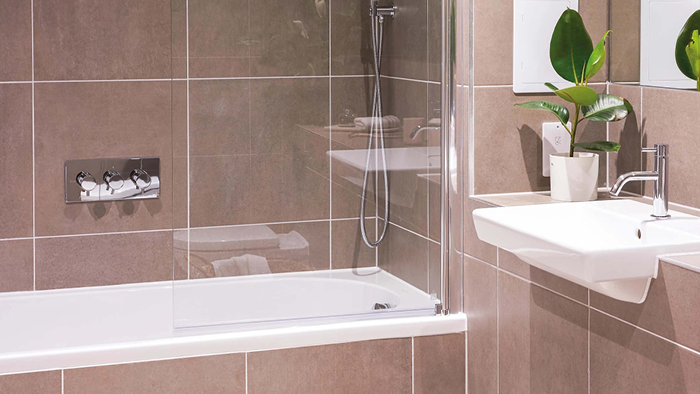 Better team management with easy scheduling
With a growing team and new work flying in from every direction, Kerrie not only needs to keep track of jobs – but her staff too.
Using Tradify, she can assign team members to new jobs as they are created, effectively scheduling and planning workloads as she goes. Her team can access job information using their mobile phones, reducing the time Kerrie needs to spend organising their days. She can also see at a glance what's on and who is going where.
Running everything through Tradify keeps her and her office lady on the same page with job progress too.
"I was able to create my own system under job status so anything that goes in there, me or my colleague can see what's happened to that job," Kerrie says.
Doing better business with Tradify
When asked if using job management software saves her time or makes her money, Kerrie's response is "It does both!"
"I can see everything I need to know about my business on one page, so it's saving me time. I know when to chase money I might've forgotten about, so it's making me money," she says.
That's the power of having everything in one place, she explains. For Kerrie, this job isn't all about the money. She's got bills to pay, yes, but her reputation is far more important.
"It's enabled me to add value for my clients with a report that looks professional."
To any tradespeople in two minds about introducing technology into their business, Kerrie says she would "highly recommend" Tradify. Why? She says from a user perspective, "It's clear, intuitive and not too overwhelming" which makes it easy to integrate with any trade business.
Kerrie highly recommends Tradify
Cloud-based system: run your trade business on the go
Seamless accounting: integrates with Xero
Mobile friendly: works on all devices
Team management: less time on the phone organising other people's days
Performance visibility: Kerrie can easily see how well the business is doing
Job management made easy:

all job info available in one place
Ready to give Tradify a go?
Start a 14-day Free Trial. No credit card required. No pressure. Or jump on one of our weekly 30-min live demos as we show you Tradify in action.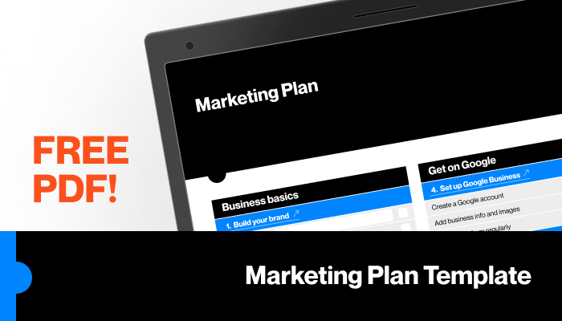 ---