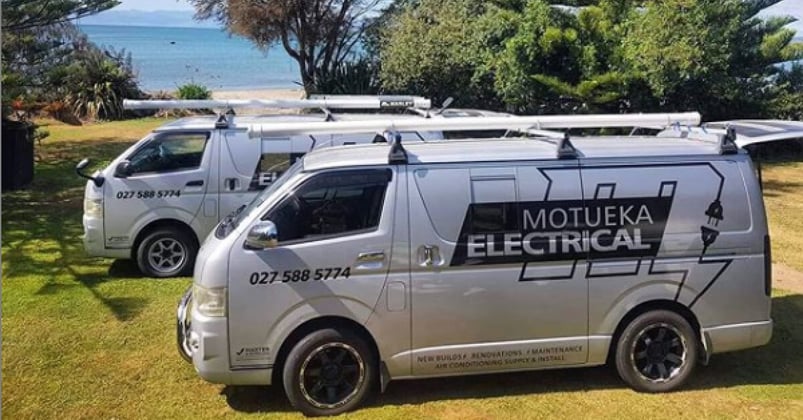 How Luuk Hermens keeps his staff organised
In just two-and-a-half years, Motueka Electrical has transformed from a one-man-band to a four-person strong, thriving business. Locally owned and operated, the business provides a full range of electrical services – from fixing minor electrical faults and renovations to the full wiring of new builds.
Owner Luuk Hermens started out working by himself, making do with the resources he had, and managing his paperwork using nothing more than paper, a pen and Xero.
After one year in business, Luuk took on an apprentice. It was at that point he knew he needed to change the way he ran his business – and most importantly, how he was scheduling jobs.
"I knew trying to organise someone else by paper and phone would be a nightmare!" says Luuk.
Lots of options but none a good match
Luuk tried a dozen different apps in his search for the right solution – but most were overcomplicated.
"I lost my marbles with a few of them," he jokes.
One option he trialled was far too complex for the size of his business, with unnecessary steps making job management harder than it needed to be. He'd have to book an appointment with a support team just to schedule a job.
"You needed a full-time office person to be inputting data and scheduling jobs – it wasn't an easy one-person management system," he says.
Luuk was looking for something he could manage on his own, and other apps simply couldn't do what he needed them to do.
"I wanted to use job names and numbers, so if I had multiple jobs under one client, it'd be easy to find the right one."
The instant he jumped on to Tradify, he knew he'd found what he was looking for.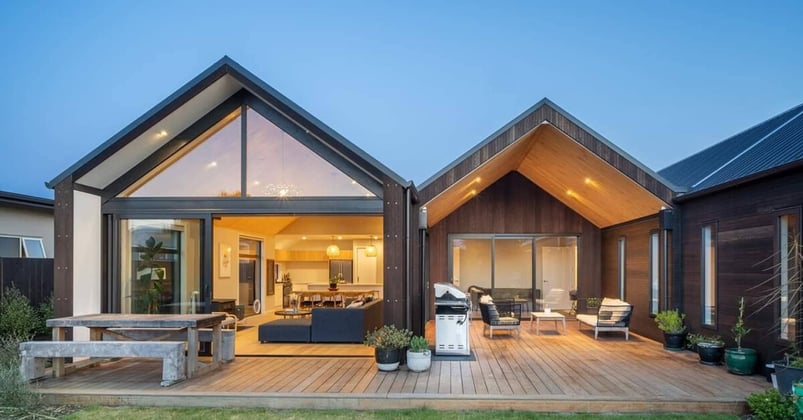 Perfect match ticks all the boxes
When he first started using Tradify, Luuk had a million questions, and Tradify's customer support staff were always on hand to help.
"Tradify's Support Team made it easy to set up and use. They were always able to answer my questions, and any suggestions I had were noted – not brushed off."
Alongside the support, Luuk was excited that he'd be able to manage his admin while on the go. "It came down to the nitty-gritty stuff, what I liked and didn't like," he says.
"Tradify ticked all the boxes – and now I can manage the whole lot from my phone."
Supercharged scheduling
One of Luuk's top requirements was finding an app that would streamline his job scheduling. With an apprentice and a qualified electrician now working for him, Tradify helps Luuk keep his schedule flowing.
With the freedom to check and schedule jobs from his phone, Luuk can respond to new customer enquiries within minutes.
"If someone rings up when I'm out and about, I can schedule a job on the spot, look at whether we're available to take on the work, and give people answers on the phone. Then I can assign the job to one of the guys, he'll get a notification he has a new job – and off he goes," he explains.
Being more efficient with his scheduling has helped Luuk fill up a lot of downtime. If he finishes one job early, he can check the list of active projects on his phone, so he can squeeze in another.
"It's allowed me to be more on to it with keeping track of jobs, and getting jobs done in better timeframes."
Connecting his quotes and invoices
Luuk is working on building his kits, which will speed up his quoting process.
When creating a new quote, instead of having to remember every individual item, he can simply select a pre-set kit. This saves time and ensures he's charging for the right equipment every time.
"Say I'm building a kit for a hot water connection, I know I'm going to use a 10m cable, a flush box, a permanent connection unit," Luuk explains. "When it comes to quoting, all I have to do is go through my kits, select, 'hot water connection', and know that everything has been added to the quote that I need."
Then it's just as easy for Luuk to create an invoice.
"Once a quote has been accepted, I can turn it into an invoice, and add materials to the job as I go – when it's that easy, you don't even notice what you're doing."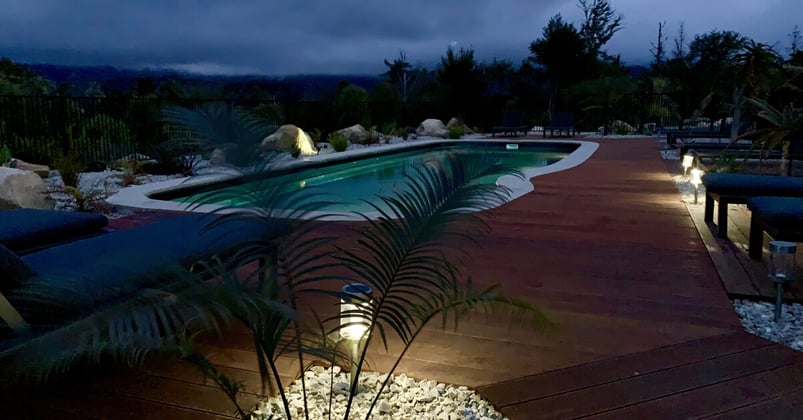 Adding notes – without the paper trail
Being able to add notes and photos to a job is one of the Tradify features Luuk uses the most – and he believes most tradies will be the same.
He explains how his guys will add notes and photos for him to view if they have questions while on a job. He can take photos after finishing a pre-wire, so he knows where everything is for the gibbing guys. Best of all, he can save compliance documents to each job for future reference.
"I don't have to worry about paper trails anymore because all that information is stored in Tradify," Luuk says.
Luuk believes his business wouldn't be able to function without Tradify. He says he has plumber mates who still run their businesses like he used to, with paper and Xero – and doesn't understand how they're doing it.
"I don't know how I'd do it on paper, I don't think I could. It'd be messy and inefficient. I recommend Tradify often. My advice to other tradies? Get on to it. Sort out your processes, make your life easier and get some free time back."
Luuk powers his business with Tradify
Check out Motueka Electrical's website or follow them on Instagram.
Ready to give Tradify a go?
Start a 14-day free trial. No credit card required. No pressure. Or jump on one of our weekly 30-min live demos as we show you Tradify in action.
---