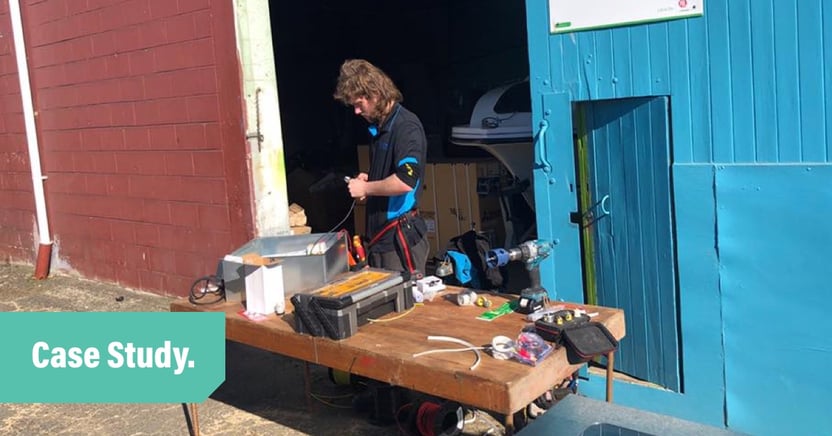 Kiwi tradie takes control of his admin from the word go
For over 15 years, Kiwi tradie Charlie Harrex has made his living in the electrical trade. Just over three years ago, the Master Electrician sparked up his own Dunedin-based business, Harrex Electrical. It has grown quickly, with six staff now working across residential and commercial jobs, including heat pump installation and ventilation.
Charlie has even joined us on our 'Behind the Tools' podcast to talk about his experience running a trade business.
After so many years working for other companies, Charlie picked up a thing or two about running a successful trade business. That's why, when he started Harrex Electrical, there was one thing he was adamant he needed.
"Based on my experience, and watching others make mistakes, I knew I needed job management software right from the start that synced well with my business," Charlie says.
Finding the right solution for a new business
Charlie knew if he didn't implement a system at the beginning, he would end up with countless pieces of paper for different things, so he wasted no time. His biggest challenge was finding an app that had the functionality he needed to run an electrical business. He says other companies he's worked for used different types of software, but most of them never really synced well or did exactly what you wanted it to do.
"When I was looking to start the business, I looked at a few different options, did a couple of trial periods, and Tradify was the only app that seemed to be almost purpose-built for the electrical industry."
Tradify - best app for growing business
Like many new trades businesses, when Charlie started it was just him, but he knew that wouldn't be the case for long.
One of the first things that struck him about Tradify was its subscription price per user.
"I liked the way I was able to get the same value for money when it was just me, and as I began to grow the business by bringing on more staff."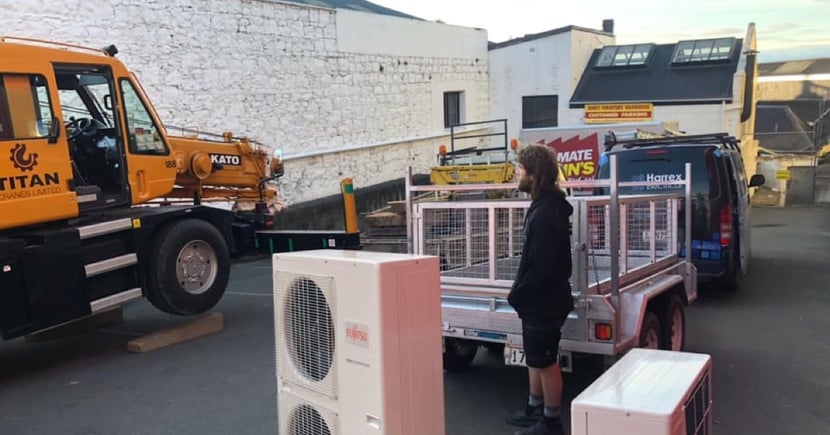 On top of that, he says that Tradify seamlessly fits with the rest of his business processes.
"It was reasonably priced, it offered everything – if not more! – than what the more expensive systems did and the Tradify app is able to scale with my business. It's such value for money that it's just a no-brainer."
Total control of business from anywhere
With Tradify, Charlie can run his business efficiently from anywhere. With his customer and job information stored centrally in the app, he can add new clients from his phone as new enquiries come in. He can create and add new jobs to the scheduler – which also alerts his staff that they've been assigned to a new job.
"They can see what we need to do and go for it, which cuts downtime and means they don't need to be in contact with me daily."
For big jobs that run over several months, Charlie separates and assigns the different tasks, giving him visibility of time estimated versus time taken. It's easy for him to go back through the quotes, see how many hours he's allowed for tasks, and how long the job has taken his staff.
Having his whole business easily accessible from his mobile means that if Charlie wants to go away for a long weekend, he can.
"Even if I'm away for the weekend and I want to stay another day, I can do that because I can run my business from my phone – that's the best part."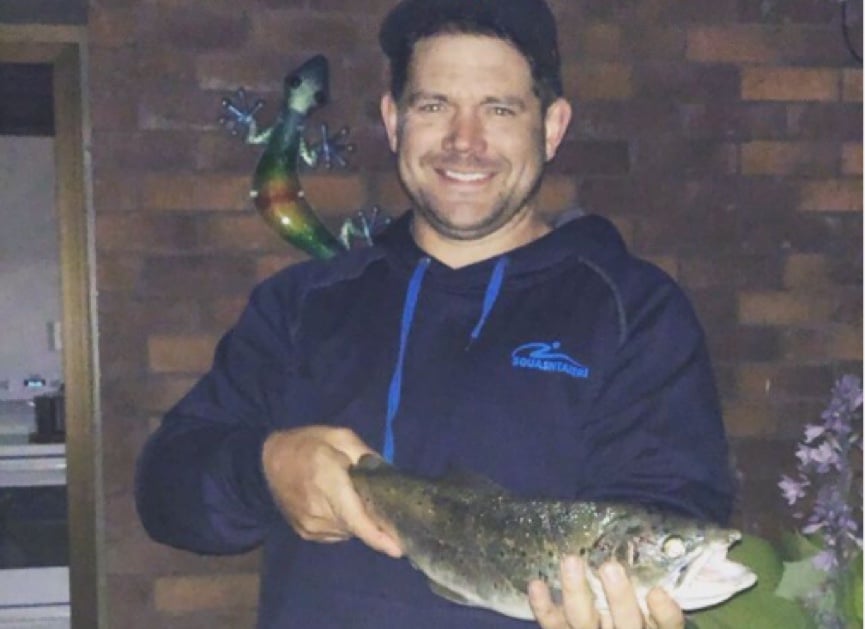 Easy to track purchase-order system
Charlie uses his purchase-order system to track what gear has been ordered for what job, and by what staff member. With this information stored and tracked for him, Charlie can easily figure out what's been paid – and what's outstanding.
Saves time on monthly invoicing
Keeping track of his purchase orders electronically also makes Charlie's life easy when it comes to reconciling his accounts. With Tradify linked to his accounting system Xero, he can follow all his quotes and invoices within the tradie app – significantly reducing the amount of time he spends on admin.
"I can do most of my invoicing for a month in half a day," Charlie says.
Accurate time on the tools
Charlie's staff also use Tradify to record their hours on the tools – eliminating paper timesheets and having to keep track of hours in their heads. When invoicing for a time-based job, Charlie simply opens the job in Tradify, and can immediately see what labour time has been logged by the team – without having to chase them. Tradify is their timesheet. Their hours are tracked and counted in the app, and Charlie knows their hours are right.
Starting his business off on the correct foot
Using job management software right from the get-go means that Charlie's business looks like he's been in business for 20 years.
He believes Tradify is a major contributing factor to his rapid success, and he says not wasting time on a paper-based system should be a no-brainer for other tradies too.
"When I first started, I had someone from Tradify on the phone, running me through the app on my computer. There's good support accessible right from the start."
Tradify gets Charlie's seal of approval
Cloud-based app: admin accessible from any device.
Streamlined admin processes: monthly invoicing takes half a day.
Syncs with accounting software: Integrates seamlessly with Xero, Quickbooks, Sage, etc.
Scheduler: Keeps team connected across worksites and tasks.
Made for tradies by tradies: has everything an electrical business needs.
Pay per user: value for money whether you're a one-man band or multiple employees.
Modern and professional: it looks like I've been in business for years.
"I'm lucky that from the word go I've used Tradify – and I've not looked back!"
Get the latest updates on Harrex Electrical by following them on Facebook & Instagram.
Interested in giving Tradify a go?
Sta

rt a

14-day Free Trial

(no credit card required). Or jump into one of our

weekly walkthroughs

to see Tradify in

action.
---