Social media. Love it or not, it's one of the main (and most cost-effective) tools used to market businesses the world over. With 3.78 billion social media users worldwide (53 million in the UK alone), it's no surprise that 73% of marketers believe that social media marketing has been effective for their business.
Need more help with marketing? Download our free Marketing Plan for Landscapers!
We understand that landscaping is a busy profession that leaves little time for anything, let alone social media. So here are some quick, easy ideas to get your landscaping business riding the social media wave.
Ready to get started? Jump ahead:
1. Social media platforms for landscapers
If you currently have no (or minimal) social media presence, choosing the right platform to launch your business can be daunting. Choose one or two social media platforms and do them well. Once you have a grip on one, nothing is stopping you from expanding your presence. But biting off more than you can chew could see you face social media burnout before you even begin.

To help you figure out which social media platform you want to start with, let's get to know some of the most popular options:
Facebook
If you're going to select just one social media platform, make it Facebook. With more than 2.8 billion active users, it's easy to set up and use, and supports almost all types of posts — from short feeds and stories, to longer posts and videos, it's a convenient platform for all landscapers to use.
Check out our Facebook page to get some post inspiration. We've amassed quite the following, so we must be doing something right! 😉
YouTube
As the second most popular social media site in the world (after Facebook) and with over a billion hours of video viewed on the site every single day, YouTube is a wonderful space to share videos of your work, as well as offer top tips for landscaping.
Have a look at our YouTube channel for some content inspiration, and think about what some videos of your own might look like.
Instagram
Instagram comes fourth in worldwide rankings for social media usage and is a beautifully polished platform for sharing photos and videos. It tends to be more popular with younger people, with those aged 25-35 representing the largest advertising audience, followed closely by 18-24 year-olds. Instagram can be a great platform for finding new followers and getting those all-important images seen.
For Instagram ideas, check out our page. Take note of how we use posts to entertain our followers while promoting other aspects of our company.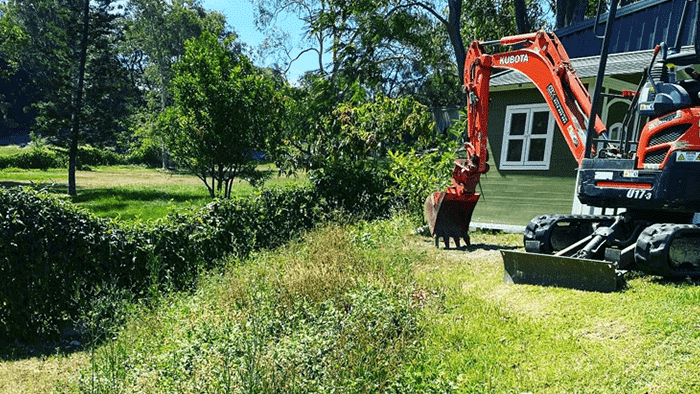 2. Make a plan to get the most out of social media
Now that you're on board with the benefits of social media for business, it's time to formulate a detailed plan. Here's how:
Map out your social media goals
Think about what you want to achieve and set realistic goals that are manageable and trackable.
Identify your target audience
When generating content for social media, it pays to think about who you're trying to reach. Where do they live? What are their interests? What do they look like? With a clear idea of their profile, you can target your followers in a more meaningful way.
Engage your followers
Think about how you're going to make your posts interesting. What sets you and your social media apart from the competition? The more useful your posts, the better your engagement will be.
Play to your strengths
You don't need to be a tech expert to grow your business on social media. Just play to your strengths. Use video or high-quality images if words are not your thing, or tell an interesting story if you're struggling to create visuals.
Be consistent
Make sure you keep up with your social media communications. Aim to be consistent and post 3 – 7 times a week on Facebook or Instagram, or share one video a week on YouTube. Posting at roughly the same time each day will let your followers know what to expect from you, too.
Pay attention
Once you become active on social media, plan to keep an eye on any comments and direct messages that people leave for you. These are hot leads and should be responded to as soon as possible. 40% of consumers expect brands to respond within the first hour of reaching out on social media, while 79% expect a response in the first 24 hours. Replying to general comments on your posts will play into social media algorithms, helping your business receive more engagement and followers.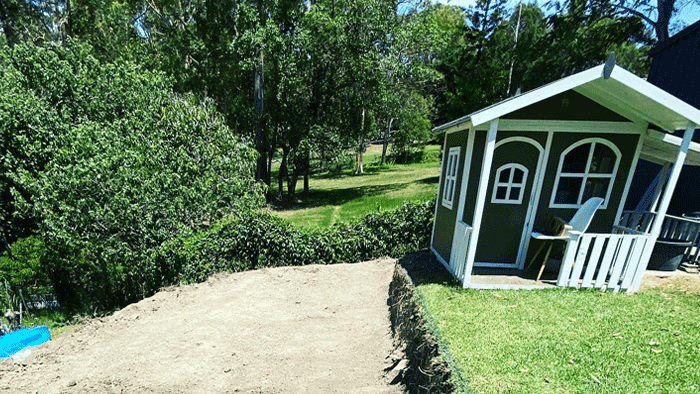 3. Supercharge your social media content
With a detailed plan in place, you're ready to start generating some content, and hopefully, some enquiries. If you're stuck on what to post, here are some industry-specific ideas that will help you connect with existing and potential clients:
Share your know-how
Creating how-to guides, answering frequently asked questions, and highlighting common landscaping mistakes are great ways to get people enthused about upping their landscaping game.
It might seem counterintuitive to help people do their own landscaping, but this will actually get your followers thinking of you when things get outside the realm of their capabilities. So, be strategic about the tips that you share.
Get personal
People are more likely to enlist the business of those they know and trust. Thankfully, social media is designed to help people share more about themselves and their businesses.
Who's who in your company?
What do you and your employees enjoy doing outside of work? What are your backgrounds? These are all questions that you can answer in order to connect with your audience on a more personal level.
Document your work
There's no better way to prove your landscaping skills than by posting photos and videos of your recent jobs. You don't need to be a professional photographer or videographer — your mobile phone will do the job just fine, check out our advice for snapping great photos.
Show off good reviews
Showing off good reviews is a cost-free way to show potential customers why you're worthy of their business. After a job is done, encourage your customers to provide a review or testimonial that you can then share on social media. Here are our tips for getting 5-star reviews on your business.
Involve your followers
Competitions, giveaways, and seasonal offers can be a great way to grow your following on social media and encourage people to participate in the community that you've built. Try hosting competitions that encourage your followers to promote your business and social media page(s).

Social media makes business management easy and so does Tradify. Start your free 14-day trial today.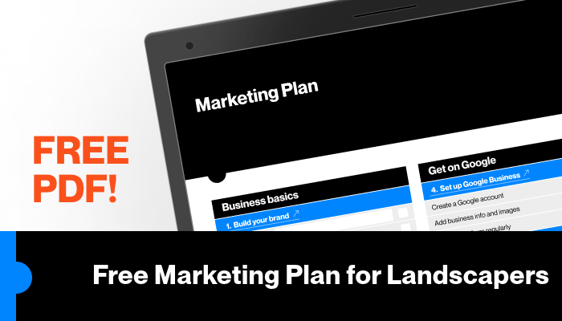 ---