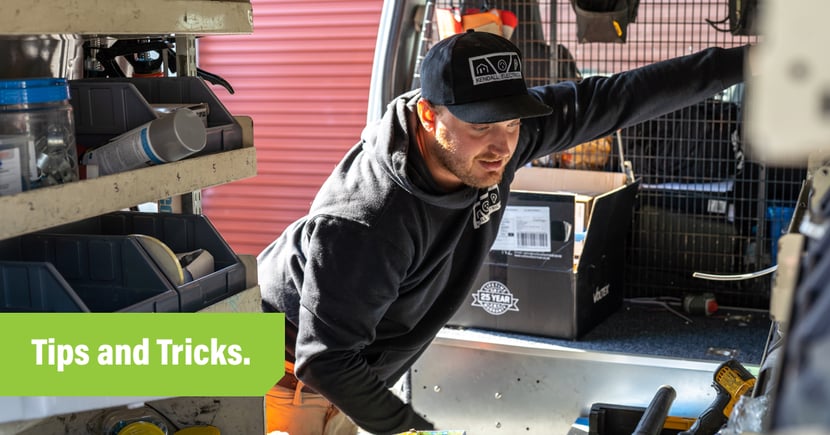 Tradify shares simple tricks from a professional photographer on how to get the best shots to promote your trades business.
Get the shot, bring in the business: Photography for tradies
They say a picture is worth a thousand words – and when it comes to promoting your trade business, that's definitely true. While you may not consider your day-to-day activity image-worthy, there's a lot that you can show your potential customers with well-taken photos. After all, your potential customers will likely be checking you out on image heavy digital channels like Facebook, Instagram and Google My Business (GMB).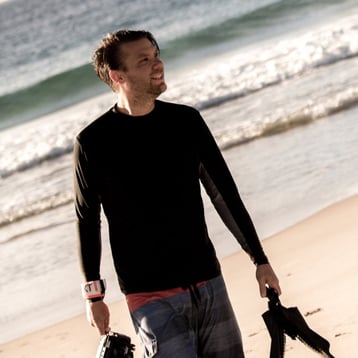 Professional cameraman Scott Harrison from Daily Salt Photography says that in a visual world, sharing images is crucial. They give people a chance to see behind the scenes and connect with you and your business.
Make sure the photos look good and are well-lit to give people an impression of quality while setting you apart from the competition. If images are sloppy, cluttered and out of focus, people may assume your plumbing or electrical work will be too.
In fact, Scott says it's better not to share any photos than to share a bad one.
"Dodgy photos will be a reflection on your work quality," he explains.
So, how do you morph from tradie into photographer? Scott says there are just a few simple principles you need to get right.
1. Make sure your lens is clean

Your sites will be dusty, dirty, muddy or maybe all three. Take the time to give the lens on your phone or camera a good polish with a clean cloth, so that your images come out nice and crisp.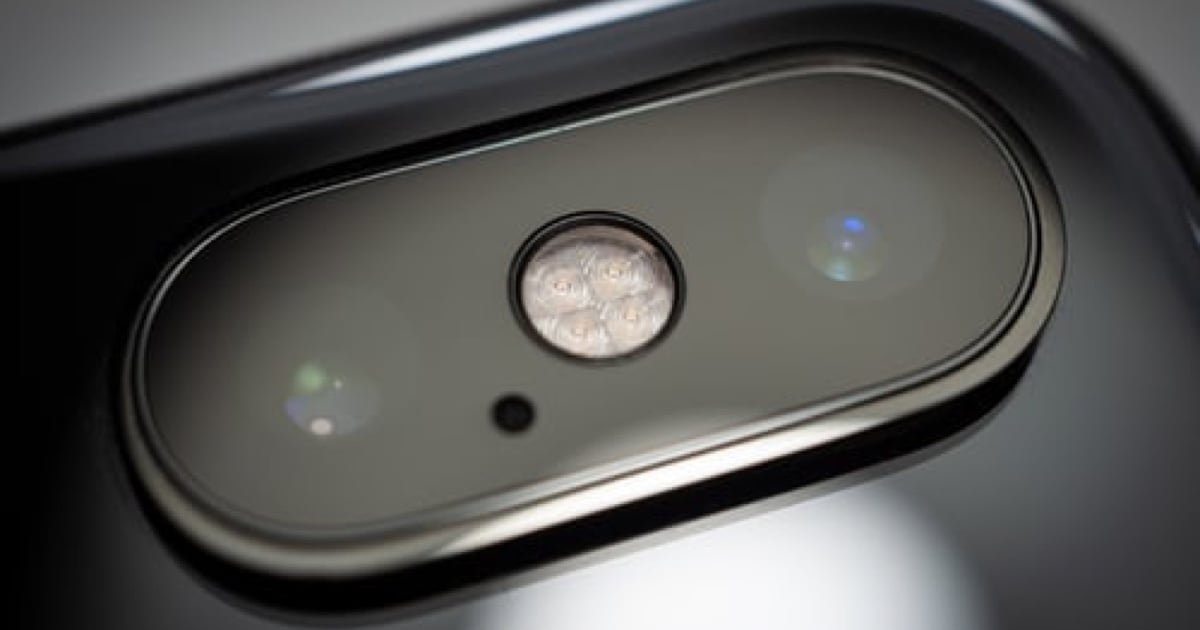 Shine a light on it

Photos are all about light! Make sure light is shining on what you're photographing – you should be facing away from the window, sun or lamp when you're taking the shot. If what you're shooting is 'backlit', you'll end up with a muddy silhouette. Check that you're not casting a shadow in the wrong place, then click!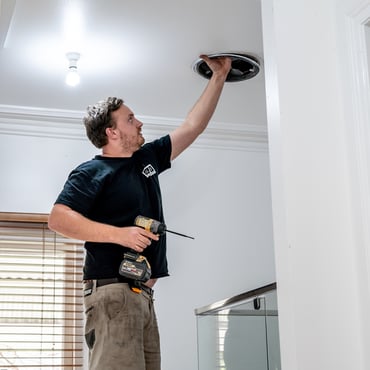 Thinking about shooting something in a roof, or under a house, but you don't have a strong light to shine on it? You might be best just to flag it – a dimly-lit space isn't going to show well.
3. Make things tidy and clean

Before you get snapping, check that everything looks clean and tidy – a thumbprint on a clean new light switch or old bits of timber cluttering up the shot will detract from your professional look.
"You want to stage it a little bit. If there's a random jumper or drink bottle in the background, take it out. If it's a wider shot of a builder or a room, give everything a good clean," says Scott.
4. Get on the level

A hot tip from the professional – try not to shoot things from up high or down low. Instead, climb up (or down) so you're on the same level as what you want a picture of. That means getting up a ladder to take a shot of your new downlighting or crouching down to snap that beautiful new bathtub.

5. Use people
People are interested in other people, so if you or your guys look presentable, talk them into getting in the shot too. You might like to take a snap of them finishing off the final screw or standing proudly next to the finished deck.
"It gives the images more character – there are only so many power points and fuse boards you can look at," laughs Scott.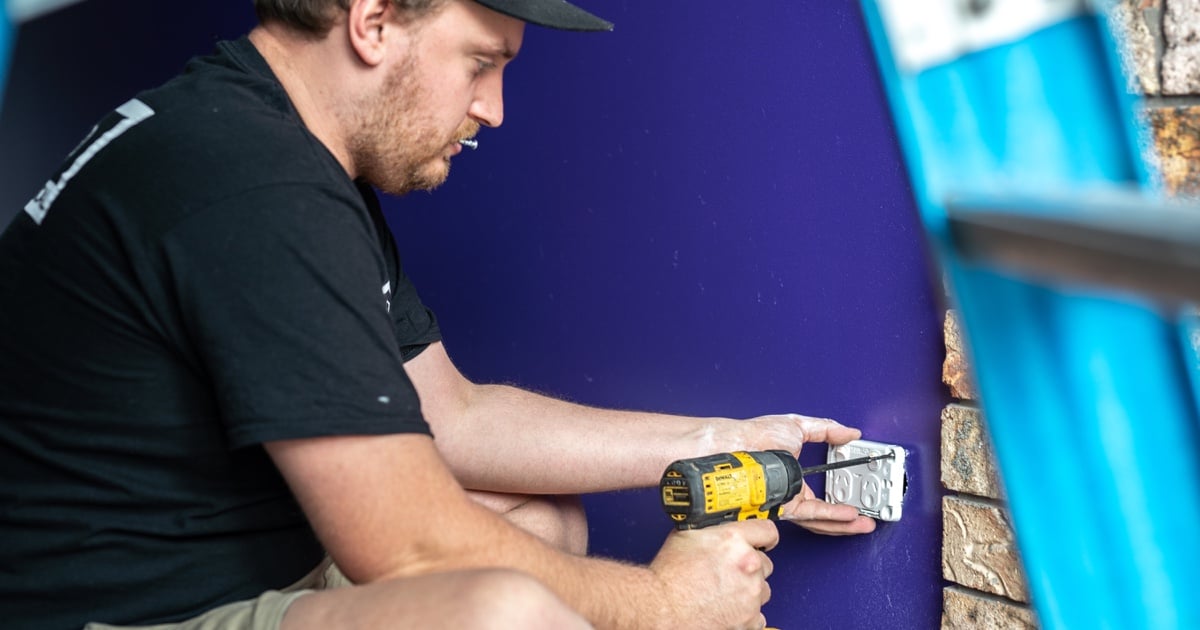 6. Choose your moment

Scott says timing your shots can make a massive difference.
"If you're shooting outside, morning or afternoon is the best – the midday sun will give too many shadows. If you're shooting an inside job, aim to take photos around midday. This will give you more light coming in from outside."

7. Get lots of shots
One important difference between everyday Joes and professional photographers? The pros take lots and lots of shots. Scott recommends taking a minimum of 10 images each time. Move in for super-close detail, take a few from mid-way, then step right back and take some from there. Move around a bit to get the shot from different angles too. This gives you a better overview of the job (which your potential customers will want to see) and it'll give you a better chance that one of the images will be bang on.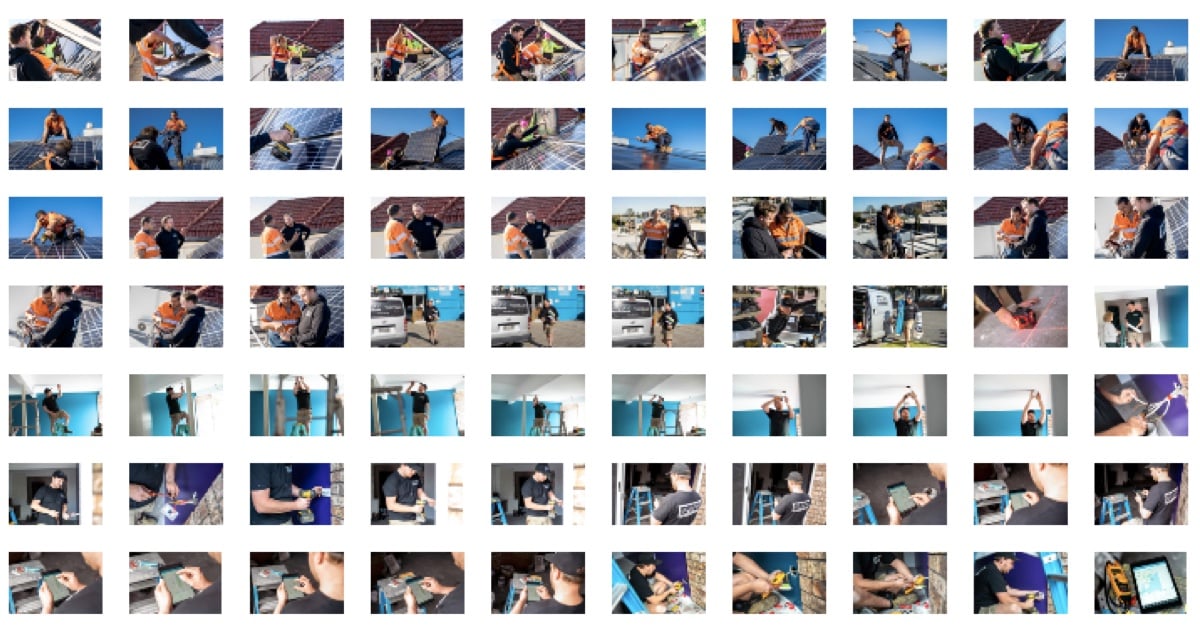 Scott also recommends taking different shots for different uses.
"If you want to post the shots on Instagram, upright or square photos work best, whereas landscape is better for a website," he explains.
8. Do a bit of Quality Control
Once you've got your shots, Scott says to zoom in on them to check that the right things are in focus. Try to find a hard edge to zoom in on – if it's nice and crisp, you're onto a winner. If it's a bit blurry, snap a couple more.
9. Keep them organised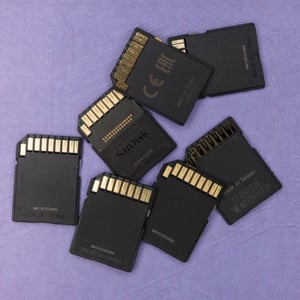 Taking all those great images is kind of pointless if you don't end up using them, so getting them organised is key. Scott suggests air-dropping or emailing them to yourself right away, and then storing them in smartly labelled folders, so you can easily find them again.
Shoot like a pro
Well-shot images of your quality trades work can help you to attract new business. Take advice from a pro: clean your lens and tidy your site, shoot with your back to the light, get your best-looking staff in the frame and snap plenty from all angles. Check that your images are in focus and take more if they aren't. Then, store them in well-labelled folders so when you're ready to use them they're easy to locate.
If you're a tradie in NSW looking for a photographer, contact Scott to have a chat.