For a carpenter, a tool belt is one of your most essential pieces of kit. It's the best place to store and organise your tools for instant access during a job. You and your tool belt will be together for (hopefully) a long time, so you need one that lasts and is comfortable to wear. Also high on our list of must-haves are good padding, durable material, and versatile pockets that can store practically anything you need them to.
There are lots of models out there, so we've done some digging and found five of the best tool belts as recommended by professionals just like you.
Our top five best tool belts for carpenters in 2022 (in no particular order):
1. Occidental Leather 9855/0 Adjust-to-Fit Fat
The Occidental Leather tool belt definitely isn't the cheapest on our list, but is well worth the investment! Known to last almost twice as long as its competitors, this tool belt is sleek and highly functional, with multiple pockets that offer the best of both utility and design.
Pros:
Extremely long-lasting – durable nylon construction with reinforced leather.
Sleek, lightweight design with 25 pockets.
Chains in pockets to hold tools in place.
Comes in a wide variety of waist sizes.
Cons:
Higher price tag – definitely an investment for an advanced carpenter.
Its sturdy construction can make it heavy to wear.
2. DeWalt DG5650 31-pocket Professional Carpenter's Apron
Heavy-duty and built for toughness, the DeWalt DG5650-31 is a powerful tool belt with plenty of storage. The belt features 31 pockets, a lightweight design, and lots of sealable pockets for safe storage. Arguably the biggest benefit of this belt is that it allows you to separate and customise its compartments. Nifty.
Pros:
Adjustable, sturdy belt.
Large carrying capacity.
Zippered pockets for extra security.
Lightweight despite its rugged design.
Adjustable compartments can be separated or used together.
Cons:
Material quality could be better and might not last as long as other models.
Some could find all the pockets unnecessary.
3. Bucket Boss 2 Bag Tool Belt 50200
The Bucket Boss 2 Bag Tool Belt is the go-to for master carpenters. Due to its 600-denier poly ripstop construction, the bag is super lightweight — but don't let this fool you, the customisable pockets are reinforced to hold heavy tools.
Pros:
Reinforced pockets for extra durability.

Customisable pouches.

Adjustable and comfortable belt to fit many waist sizes.

Two hammer loops for all the dual-wielders out there!
Cons:
The weak link – zipper bags made from lower quality fabric.
4. Style n Craft 98434 17-Pocket Top Grain 4 Piece Pro-Framers Combo
An elegant vintage design, the Style n Craft 98434 tool belt is much more than just a pretty face. With 17 pockets, a tape holder, a combination square and a pry bar holder, this belt can house plenty of tools. With its top-grade leather material and heavy-duty nylon stitching, this will be a belt you keep for a long time.
Pros:
Sturdy and durable top-grade oiled leather material.
Fits several waist sizes.
17 pockets as well as a tape holder, combination square and pry bar holder.
Sleek, good-looking design.
Cons:
Like all good leather goods, this tool belt will need some breaking in.
5. Gatorback Professional Carpenter's Tool Belt Combo w/Air-Channel Pro Comfort (B145)
The Gatorback Professional Carpenter's Tool Belt was made with tough work in mind.
Made from heavy-duty, yet breathable Duratek Nylon material, this tool belt is ace for sweaty work – no more chafing and uncomfortable wet patches when wearing this bad boy.
Highly durable in the toughest work environments with pro-comfort back support, this is the tool belt you'll want to wear all the time!
Pros:
Stress points are reinforced with tough stitching and rivets.
Durable pouches with high-density nylon.
Lightweight, comfortable and air-ventilated.
Large pockets for storing big tools.
Cons:
Velcro fastenings are not as durable as some alternatives.
Fasten your tool belts
The right toolbelt can be a carpenter's greatest asset. It helps you keep your tools organised, moves with you throughout the day, and has a say in how comfortable you are on the job. That's why finding the perfect fit is so important. Once you've got your tool belt, you'll want to make sure you have the right tools to go with it.
Sign up for a 14-day free trial of Tradify or pop over to one of our live demo webinars to see the trade business management app in action.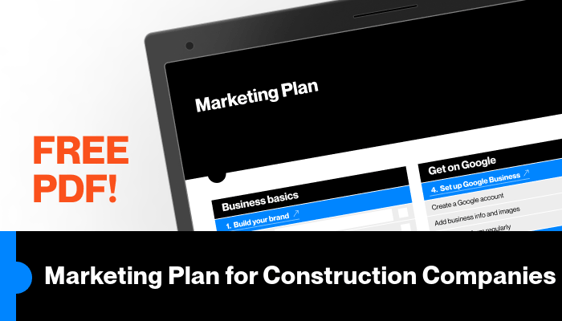 ---