Making deliveries a joy
North Pole Inc has an unusual business — its work is condensed into the two months leading up to Christmas, responding to a huge number of client requests and then, in one night, managing the schedules of thousands of sleighs.
For millennia, owner-operator Santa Claus has been trying to manage his schedule with scroll-based systems. But with an exploding population and Christmas becoming ever more popular around the world, that had become totally unworkable.
"When it was just a couple of billion kids, I could get by using spreadsheets and job cards, but now I'm staying up pretty much every night making sure the paperwork is sorted."
For Santa, Tradify ticked everything on his nice list.
Paperwork nightmare before Christmas
North Pole Inc runs a lot like other trade businesses — contrary to popular belief, they don't manufacture all of their gifts on-site. Instead, they source presents from suppliers – whose price lists were updating all the time.
Clients log a gift request, which is quoted and sent back to the parents for approval.
To build quotes, Santa and his accounts team were having to wade through emails to find price lists. Quotes often went out with inaccurate pricing.
"Sometimes you'd even just take a guess, you know? Rather than spend another 15 minutes looking for a price list you're not even sure is there!" explains Santa.
That meant cash flow was tight — and his team were burning the pine scented candle at both ends.
"It was a joke, really. We'd have contract elves here until 3 am, knocking back fruit mince pies just to stay awake."
Good little children — the world's most demanding customers
Getting the quoting, scheduling, and invoicing right was critical too, and not just so they get paid what they're owed. These clients have extremely specific and non-negotiable needs.
"You have to get it exactly accurate — if kids want pink unicorns and they end up with yellow ones, that's a PR disaster waiting to happen," says Santa. "They might even stop believing in us, which … you just can't let that happen."
Getting all the deliveries done in one night was a challenge, with Santa managing schedules for all 37,000 sleighs in Google Calendar. Once all the sleighs had left the yard, Santa had to wait and hope that everything went well — which often it wouldn't.
"I'd have one guy heading to Hyderabad, India, and suddenly he has to detour to Florence in Italy to drop one toy off – just because I'd given him the wrong job card or something. It was madness. It was touch and go sometimes and I'm pretty sure we left plenty of cookies and milk untouched."
It was Santa's wife and office manager Mrs Claus who suggested they look for a better approach.
"He's old-school — I mean, they're still using reindeer to get around — but I said, 'Just give it a try and see how it goes this year'," says Janine.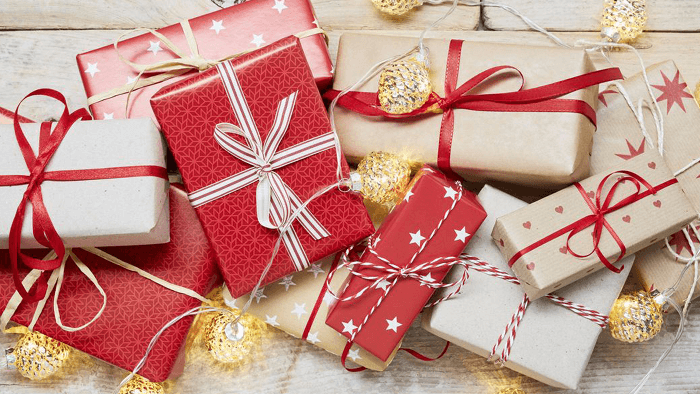 Tradify all the way
Santa looked at a couple of other solutions but knew immediately he'd found the right tool in Tradify.
"It was just easy. It did everything we needed it to do — quoting, invoicing, scheduling, and more! It ticked all the boxes," Santa says.
Their huge mobile workforce was now able to access their job management system from their mobile phones or tablets as long as they were in the earth's atmosphere.
"Our staff and subcontractors can check all their job information from anywhere in the world," says Santa.
The team's schedules are uploaded, so they can see exactly where the sleighs need to be, and what the jobs are. The mobile app makes it easy to keep track of the team — and their hours too. In some countries, Tradify can even send automated text messages to remind parents of upcoming appointments.
"I like the crew to track their time with the digital timesheet feature, so I know what I'm really spending on jobs. In the app, they start the timer the second the sleigh touches the roof, and then stop it when they're heading back up the chimney."
Getting into the spirit of things
Santa says that while he's glad he has his evenings back, he's most stoked to have his Christmas spirit back, too. With smoother operations, more accountability, and paperwork almost eliminated, Santa and his team are getting more done, but working far less.
"We can knock off early, sink some eggnog and say, 'Yep, job done'. Even a year ago that idea would have gotten you laughed out of the workshop," says Santa.
With supplier price lists uploaded into Tradify, quoting is accurate and much, much faster. Tradify also connects seamlessly with North Pole's accounts system, making invoicing a breeze.
"We connected Tradify to our Xero account so when we finish a job, we can just click a button and invoices are sent to parents," says Santa. "I pretty much don't have to think about accounting anymore."
GPS tracking staff presence
Tradify's GPS tracking feature adds a layer of accountability to the business. Santa can tell if anyone's lost or if a team member has taken an unscheduled pit stop. If parents are getting worried, Santa can check how far away the delivery is.
"I trust my team, but sometimes things go wrong. In the past, it might have taken a thousand Christmases to figure out who was stopping off for mulled wine breaks — now I can see in real-time who's being naughty or nice."
Capturing notes and pictures for each job in Tradify means Santa can prove he has delivered on promises.
"I had one kid who couldn't find his stocking – his parents were furious. But I could say, 'Look, we were there, here's photographic evidence we did the job'. Turns out, their dog had buried it in the snow," laughs Santa.
Santa recommendsTradify for every business owner's wish list
Fewer scheduling mistakes means clients aren't disappointed.
Quick quoting and easy invoicing is a gift.
Simple user interface makes adoption a breeze.
Smoother operations gives Santa a stress-free Christmas.
Paperwork and manual processes have melted away.
Cloud connection means the team can use Tradify from around the globe.
"I've been in business for ages, and I thought going digital would be a stretch for an old bugger like me. But honestly, it's so easy. We're faster, more profitable, stress-free, and I actually like my job again."
That's a wrap!
Tradify could be the best gift you get for your business this year. See for yourself with a 14-Day Free Trial or jump on one of our 30 min live demo webinars to see Tradify in action.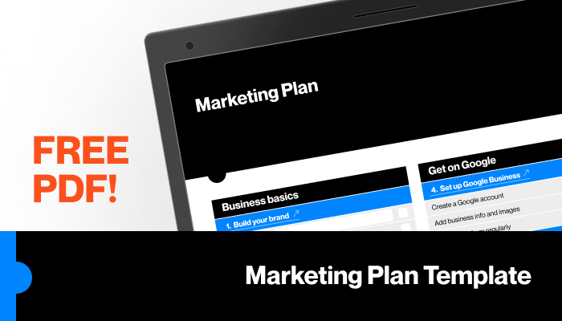 ---