Get your life back
Find out how Tradify can save you time and reduce the stress of running a business.
Automatic appointment reminders
Save time by automating your email appointment reminders.
Quickly send quotes and estimates to win more work.
Schedule automated payment reminders to get paid faster.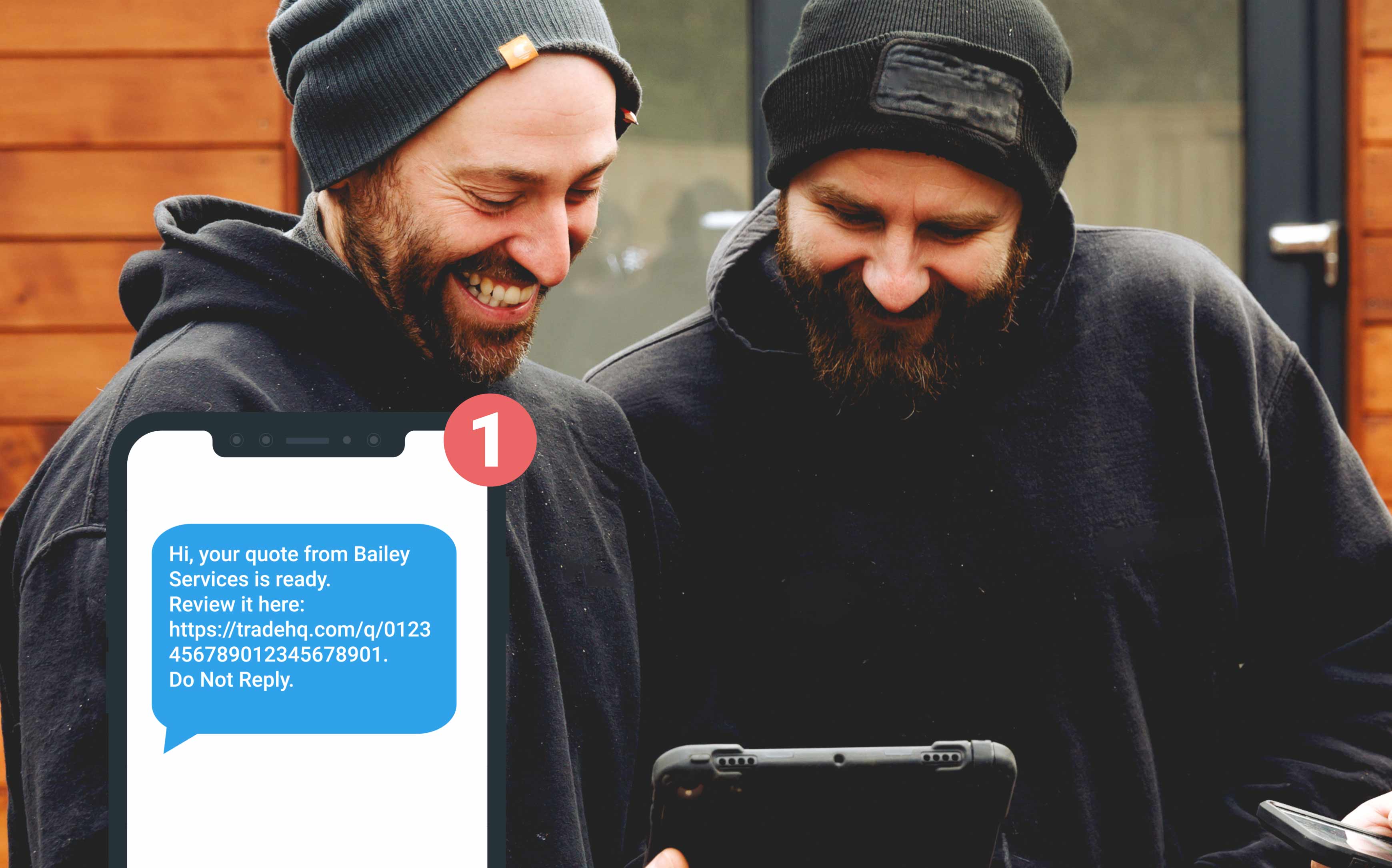 Try Tradify for free
Instant access for 14 days.
No obligation, no credit card required.
Take it from the experts - real trade business owners
Say goodbye to double-entry
Tradify works seamlessly with Xero and QuickBooks Online accounting systems.
Tradify talks to your favorite accounting software:
"Our business literally doubled in the past two years and Tradify is a big part of that."
Brad Kuhlmey
Questions about Tradify's appointment reminder service feature?
How much does Tradify cost?
Tradify costs per user, per month. You can also talk to us about team pricing options or find more details on our Pricing Page.
Tradify is a powerful job management platform on desktop, and can also be downloaded as an app on your iPhone, iPad, or Android mobile device. Start your free 14-day trial today!
Am I locked into a contract?
Nope, we keep things simple with a month-to-month subscription model. We also offer annual subscription plans.
Can my customers accept the quote from their mobile devices?
Yes! Customers simply need to open the link and then they'll be able to accept, decline, and comment on your quotes. Any actions taken by your customers will appear in your activity log.
How will I know if customers have seen my quotes & invoices?
If your customers click the link attached to your messages, you will be able to see if they have viewed your documents in Tradify.
What else can Tradify do?
Tradify is your all-in-one job management system to help run your entire business.